When Is A Credit Card Installment Plan The Better Option?
3 min read
How many times have you found yourself thinking if a credit card installment plan is the better option? Which types of card transactions does it apply to?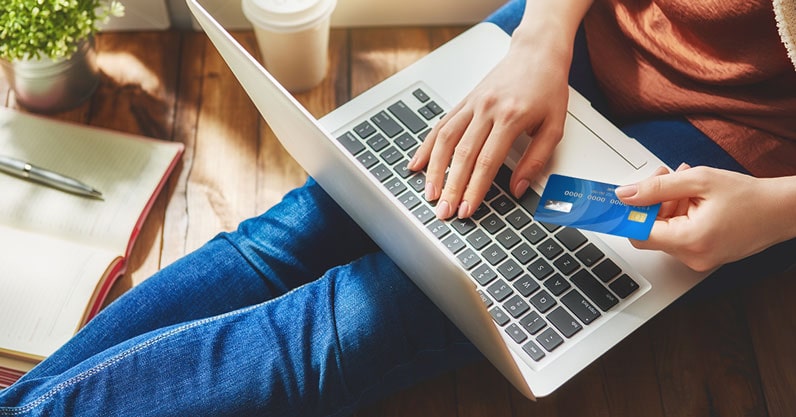 Having a credit card is empowering, true. It's more convenient to carry compared to cash; it helps you establish a good credit rating; you can earn rewards points as you spend; most cards accepted worldwide, and you can pay using an installment basis. But it requires proper education to fully maximize your usage.
Here's something to enlighten you on the benefits and what to purchase using monthly installment.
What is an installment plan on your credit card?
It is a feature offered by credit card companies that allow customers to avail of a product or service and repay it in staggered amounts for months or years.
Your monthly payment is composed of the total installment balance and the length of the loan. Penalties will apply for late payments while some banks may add interest rates when you use this feature.
What you need to know about installment plans
If you are employed and earning a decent amount monthly, you may opt for staggered payments. Understanding your capacity to pay enables you to commit fully to this obligation.
Malls, in partnership with card issuers, offer flexible payment to their customers. To lessen your payment, search for stores offering zero percent interest. 
Being familiar with the "credit cycle" may help as it can assist you in organizing your funds. Buying a pricey but essential item after your card replenishes its value enables you to prepare for the payment as it will be included in the next billing cycle.
Always remember to settle your installment first before swiping for another purchase. Never be tempted to exhaust this feature as you may end up in debt. 
What to purchase using installment plans
Paying for a car, whether brand new or secondhand, won't create a huge dent on your savings if you opt to pay it monthly. It is more convenient as it gives you enough time to save and pay for other expenses as such food and gasoline. Browsing online and asking for referrals from your friends and families for automobile financing deals with feasible monthly payments and a low-interest rate will expand your option.
If you're buying a smartphone, phone installment plans enable you to get the latest model without exhausting your funds. Laptops, cameras, and other gadgets can be paid in staggered months with 0% installment. We suggest contacting your card issuer first before availing. 
If you're planning to upgrade your air-conditioner or washing machine at home, monthly staggered payments allow you to enjoy new household appliances without neglecting to pay for other obligations such as water, electricity, and telephone bills.  Make sure to buy reliable brands to benefit from it for a long time.
Wellness packages are a bit pricey but are necessary in dealing with stress. Make sure the wellness center is affiliated with your card to take advantage of paying in staggered. Also, you may use your credit card to pay for your monthly gym membership. Doing so will both make your body and bank account fit. 
Deferred payment schemes are highly suggested for emergency purchases. Replacing a broken refrigerator or other essential household appliances is fast and easy.  
Aside from 0% interest rates, cards offer exciting privileges such as cash rebates, gift certificates that you can use in restaurants, free domestic or international flights and other promos.
(Read: 4 Smart Ways To Use Your Credit Card During A Crisis)
Things to consider
Before proceeding with the transaction, make sure you are aware of the loan duration set by your card issuer. Doing so will enable you to estimate if you can religiously pay for the loan.
Late payment causes penalties. Using your mobile phone, set an alarm on or before the due date for reminders. Settling fines is a waste of money that you must avoid.
Note that your monthly payments and interest fees are unchangeable throughout the repayment period. The interest rate varies and will depend on the duration of the loan. Some banks offer one percent to five percent interest rate.