What Your Sign Says About Your Finances This Month
2 min read
Be guided by your November horoscope before you make important decisions.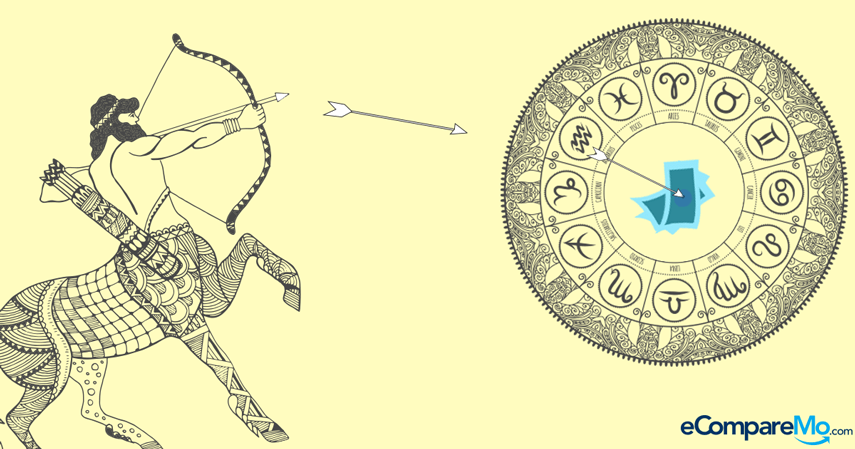 Aquarius
Your impulsive spending habits will eventually take a toll on you. Use your resourcefulness to boost your finances.
Pisces
Use your gift of intuition to find the best way to prosper this month. It won't be easy, but face your challenges head on and if it gets tough, just take things one day at a time.
Aries
Your inner confidence will likely take you places, but always seek some advice before you continue with your new career or business venture. Financial success is all about taking calculated risks.
Taurus
You are hard-working but can get too caught up in your comfort zone. Be open to trying out new things. Expand your network this month. You might be surprised to see the opportunities waiting for you just around the corner.
Gemini
Don't let distractions thwart you from getting what you want. Channel your innate intelligence and charm. This month is a great time for you to widen your horizon and seek more opportunities for financial growth.
Cancer
This month calls for you to sort financial matters that you've set aside the entire year. Rise above your apprehensions, and you'll soon see that there's nothing that can stop you on your way to financial freedom.
Leo
You are naturally generous and encouraging, and you may already know that you have a flair for business. This month calls for you to stand firmly on your motivations toward financial success. You deserve all the good opportunities that will come your way.
Virgo
Your critical approach on things is good, but overthinking can take so much of your time, and you might see opportunities pass you by. Your desire to boost your income will be fueled this month, and there can't be any better time to reassess your finances and finally get your plans done.
Libra
Work and money opportunities may have been slow, but getting frustrated over your setbacks won't help. It's time you took control of your finances no matter how tough it gets. You only need to be more creative and open to more opportunities in your journey to financial independence.
Scorpio
You make wise business decisions—in fact, you are very frugal when it comes to spending money. Your potential lies in saving more money for the future. The highs and lows of life won't always guarantee a good money streak for you, so it's best to be prepared.
Sagittarius
Use your good people skills to expand your network and seek more financial opportunities. You know full well that you already have the potential to be successful; you just need to give yourself a little more push this month.
Capricorn
It's the perfect month to consider wise investments or business ventures. Your innate ability to manage time and money properly calls for executing solid plans to earn more income before the year ends.
–Kristel Serran