What Your Car Color Of Choice Says About You
3 min read
The votes have been cast, and car buyers have decided which color is the one that attracts them the most. For several years now, the color white and its cousins have been named colors of the year based on Axalta Coating Systems' Global Automotive 2015 Color Popularity Report. According to the said report, around one-third of its clients all over the world prefer white over other colors, while coats like black, silver, and gray continue to plummet.
Since color is one of the first things noticed by the buyer, what makes each color attractive to one potential car owner? We tried to look into the most popular car colors available in the country—and what each shade may tell you about your personality.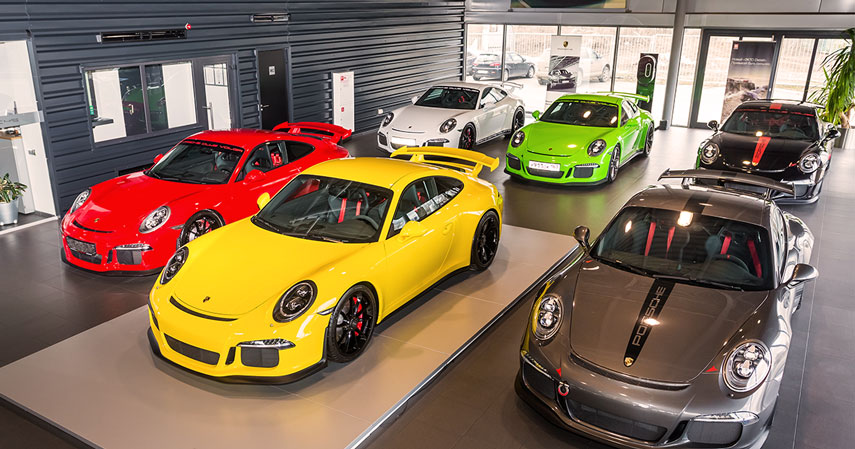 A whiter shade of pale
White has been the king of car colors for quite some time already, and it one cannot deny its simple and timeless appeal. While this is the top choice among people, buyers should know that in the Philippines, some dealers tend to charge more for units with white colors.
Toyota—for some models like the Camry, Corolla Altis, Vios, Fortuner, Prado, and more—bill an additional P15,000 for their White Pearl variants. Meanwhile, Honda charges P20,000 more for the White Orchid Pearl variant on units like Mobilio, HR-V, Civic, CR-V, Accord, Legend, Odyssey, and Pilot.
Back in black
Trailing behind white is its arguably counterpart black, a color that seems to exude of elegance, power, and luxury. While it may have the same effect as white in terms of allure and draw to both buyers and onlookers, black adds a shroud of mystery that ignites a person's curiosity.
Keep in mind that while black has never lost its luster, Top Gear Philippines says it's one of the hardest colors to maintain, especially that grime, rain marks, and light scratches tend to create contrast against a car with a sultry shade, which will make the car less appealing.
The silver lining
According to a report by Forbes, silver was the leading color choice for vehicles from 2001 to 2008, and this isn't a mere coincidence or some collective whim. "Trends in the electronics industry had a big impact on car colors over the past decade," writes Matthew de Paula. "For example, silver became the color of choice for cell phones, computers, and home entertainment systems in the early to mid-2000s" and the color that screams of new technology, even with cars.
Combining the glimmer of luxury with a futuristic vision, silver will probably remain in the years to come.
Gray matters
Silver and gray might be indistinguishable to the plebian eye. But for those who have an attuned attention to details, a gray car tends to blend in and remain flat with the environment as opposed to silver, which is gray plus all the glitz and glamor.
Gray quietly exhibits a modern urban taste, and it is not as flashy or attention-grabbing as the first three colors. Despite only coloring around 10% of the total vehicles last year, it still proves to be one of the most palpable choices for the modern man.
A song of ice and fire
Red may be a percent higher than blue based on the popularity report by Axalta, but it doesn't mean the rivalry between the two has ended. Tier10 Advertising, a US-based ad agency that has worked with numerous automobile firms like Honda, even gave counterpointing attributes to the said colors.
Red, a color associated mostly with boldness and passion, has always been in contrast with blue, its counterpart that exudes calmness and confidence. Just think of a red Mazda Miata MX-5 placed side-by-side with a blue Subaru WRX—both in their most famous colors—and you'll get the difference without even blinking.