What You Need to Know About HomeJOY Property Insurance Plan
3 min read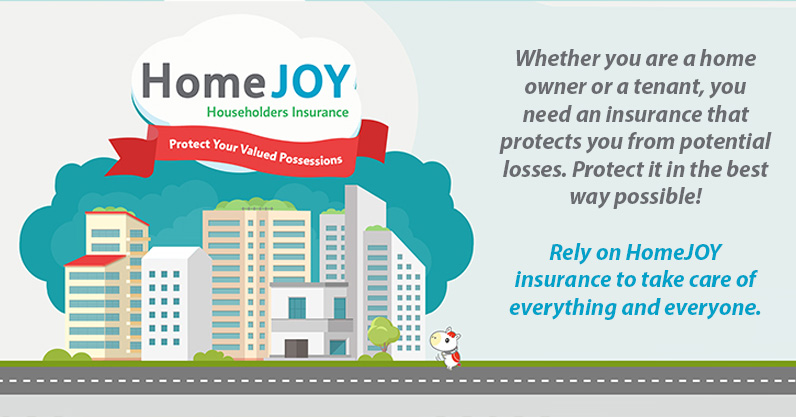 If you are a homeowner looking for additional protection for your residence, then this post is going to be helpful.
Most of us have already been introduced to the many insurance plans that cover all safety concerns from personal health to car protection. You may have probably received at least one message that offers one of these. And even though you have yet to avail one for yourself (if you haven't) you should have an idea of how important insurances are–especially with the current state of the nation.
You should have something to protect yourself against any risk. But this isn't only relevant to the aforementioned concerns, insurance is also a must for people who have or planning to have their own house. This type of insurance is called home or property insurance, and we're going to talk about that today.
What is property insurance?
The internet defines property insurance as the one that covers the cost to rebuild the physical premises of your property including the indoors, garage, backyard, gates, and fences in case of damages due to the following causes:
Natural disasters
Malicious acts
Vandalism
Third-party liability
To put it simply, property insurance is your safety net should there be any accident that falls upon your house. There are a lot of property insurances currently available in the market but in this article, we'll go over PGA Sompo's HomeJOY Plan.
A brief introduction to the HomeJOY Plan
HomeJOY is PGA Sompo's most comprehensive property insurance plan that ensures optimal protection for your house, as well as everything in it—from natural disasters to unexpected losses due to man-made disasters.
What does HomeJOY cover?
Below are the specific events that are within the HomeJOY plan coverage:
Fire and lightning
Typhoon
Flood
Earthquake
Robbery and burglary
Riot, strike, and malicious damage
Broadwater damage
Bursting and/or overflowing of water tanks, including sprinkler leakage
Volcanic eruption
Hurricane
Tornado
How much does HomeJOY cost?
Premiums range from 900 up to 5,000 pesos. Here is a quick guide on the tiers:
Budget – P912.24
Basic – P1277.14
Standard – P1642.03
Supreme – P5625.48
The Budget plan covers the most basic incidents while the Supreme plan has a wider coverage including the rehabilitation of the insured property and the temporary accommodation of the affected member.
Check out this link for more information about the prices and their corresponding coverage and compensation.
Frequently asked questions about HomeJOY
Here, we'll answer your most asked question about HomeJOY should you proceed with obtaining a policy:
Who decides how much my property is worth?
If the property is new, the owners are most likely aware of this. If not, an appraisal company can assess its value or worth at the time of claim.
Does my homeowner's insurance cover my possessions even when I go on vacation?
Generally, yes. But for a lengthy vacation that is more than six months or a year, you will need to advise your insurance provider to avoid silent risk exposures.
I rent out my basement. Are my tenants covered by my homeowner's policy?
The personal belongings of tenants are not covered.
My mother-in-law lives with us. Are her possessions covered under my homeowner's insurance?
If it is declared, then it will be covered.
Is there anything I can do to lower my premiums?
Unfortunately, there is none. This is because the fire insurance premium is tariffed and is under the insurance commission.
Does it only cater to residential owners?
No, even if you're a tenant, you can insure your belongings. However, for now, HomeJOY is for condominium units only. Therefore, the coverages are fixed.
What is the information needed for the HomeJOY insurance application?
Applicant details like Personal information, exact location, and effectivity date.
How can we get an approximate premium?
You can check the website to customize your premium based on your needed benefits.
If you have other questions regarding the HomeJOY insurance plan, send an email to this link.