What To Do When You Still Don't Have RFID By December 1
4 min read
As we previously mentioned in our most recent RFID update, tollways will officially shift to contactless and cashless transactions by December 2. This whole transition has worked up a sweat with a lot of motorists, and some are casually getting worried with how often and how much they post on social media about this (me included).
So to quell the pretty founded fears of motorists, the Department of Transportation recently released a timely list of Frequently Asked Questions (FAQs) that would hopefully give us some peace of mind (in a time peace of mind is really needed).
Here it goes*.
1. Are RFID tags no longer available after December 1?
No. December 1 is the deadline set for toll operators to fully transition to contactless and cashless transactions. RFID installation still continues after December 1. To know more on how to get your Autosweep RFID and EasyTrip RFID, we've prepared a how-to for you.
Autosweep RFID: Where To Get Autosweep RFID Stickers Before Expressways Start Full Contactless Scheme
EasyTrip RFID: 3 Reasons Why You Should Upgrade to Easytrip RFID Now
2. Where can I get an RFID sticker?
Nowadays, you can only have an Autosweep and EasyTrip RFID installed on site via online appointment. You can refer to our guides for each provider here.
Autosweep RFID: Where To Get Autosweep RFID Stickers Before Expressways Start Full Contactless Scheme
EasyTrip RFID: 3 Reasons Why You Should Upgrade to Easytrip RFID Now
After you book an appointment, you must go to the installation site on the scheduled date, otherwise, you have to rebook again. Plan your schedule accordingly because slots are getting filled fast.
3. Can I still go through tollways even if I don't have an RFID tag installed after December 1?
Yes, you can still go through tollways after December 1. However, you'll have to make time to have your vehicle installed with an RFID on the tollgate you're going to pass through. Depending on the volume of vehicles, this may take time.
Also, some toll lanes may be converted to stickering lanes from December 1 to January 11. They will be operational 24/7 to accommodate all vehicles passing through without an RFID installed.
4. Will I incur penalties, fees, or offenses when I pass through toll ways without an RFID sticker after December 1?
DoTr assures us that there will be no issuance of citations or offenses declared on you due to lack of RFID from December 1 to January 11. But after January 11, stickering lanes will be limited to a few areas only, so make sure you line up at the correct lane. Causing obstruction by lining up on RFID-only lanes without RFID may cause an issuance of citation.
5. Are those who live in far-flung provinces or those who don't use the tollways frequently required to have an RFID sticker installed on their cars?
Yes. Anyone who wants to use the expressways should have an RFID sticker installed on their vehicles. Stickers will still be available after December 1 so anyone who wants to pass through the tollways will be given a chance to have an RFID sticker installed.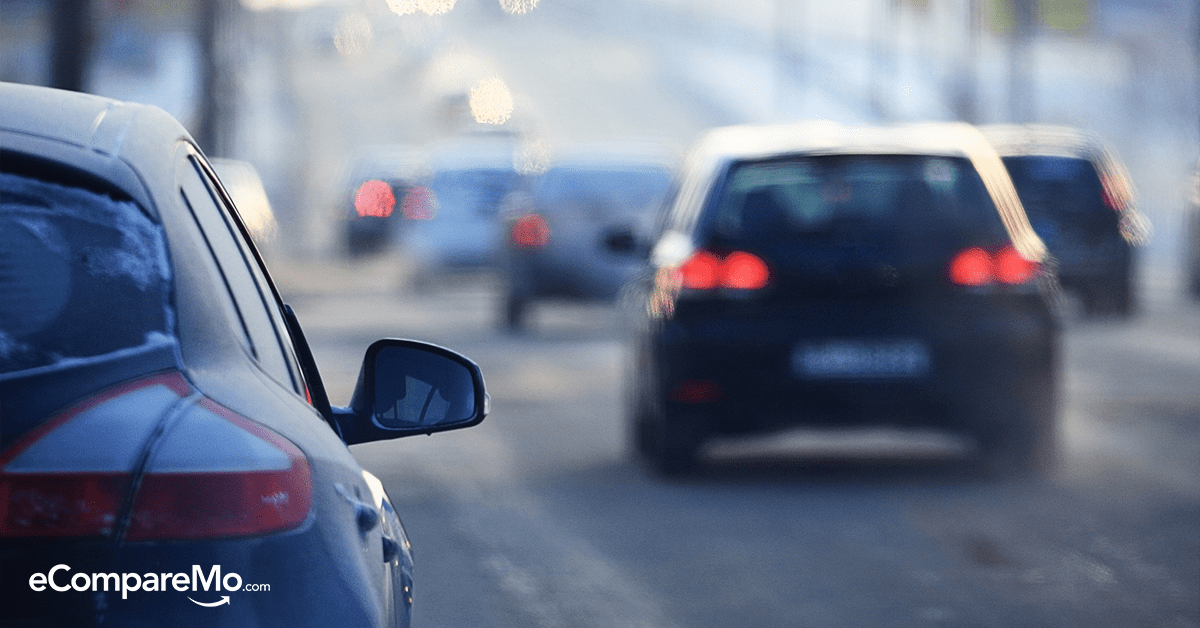 6. What will happen if my RFID sticker has insufficient load when I pass through a toll gate? Will I not be able to pass through?
While still in the transition phase (from December 1 to January 11), toll operators will still allow you to pass through the toll gate even with insufficient funds on your RFID. They will assist you in loading enough funds in your RFID sticker.
7. Will the load in my RFID sticker expire?
No. The load in your RFID sticker doesn't have an expiration date.
8. Where and who can I contact in case I have problems with my RFID sticker?
You may contact the following providers depending on which RFID system they use.
Metro Pacific Tollways Corporation
Phone: 8-555-7575 and 1-35000
E-mail: customer_service@nlex.com.ph; support@easytrip.ph
Facebook: NLEX Corporation (@nlexexpressways); Easytrip Services Corporation (@easytripph)
San Miguel Corporation
Autosweep: (02) 5-318-8655 (TOLL)
Website: www.autosweeprfid.com
Toll Regulatory Board
Phone: (02) 8631-5901
Smart: (0919) 560-9527
Globe: (0915) 163-6468
9. What kind of offense or citation will be handed if one tries to line up and pass through RFID only lanes without an RFID?
You will be cited with "Disregarding Traffic Sign" or "Obstruction", especially when you've caused delays and inconvenience to other motorists. Remember that there will be specialized installation lanes for those who don't have an RFID installed on their vehicle yet. Ample and visible signs will be put up indicating where these lanes are.
10. Does DOTr have plans to implement interoperability of RFID stickers among various expressways?
Yes. The DoTr already expressed their intent to implement interoperability of RFIDs as early as 2017 through a project called "Toll Interoperability". They've also elicited support from all the toll operators.
As it was designed, the project has three phases. We're at phase 1 now.
Phase 1 – Cashless payments
Phase 2 – One RFID and two wallets (the single RFID will be readable both on north and south expressways, but you still need to maintain two wallets, meaning you have to purchase load for each toll system)
Phase 3 – One RFID and one wallet
*If you want to read the original post in Tagalog found on the Department of Transportation – Philippines Facebook page, click here.