What To Do When Layoffs Are Coming
4 min read
No company would want to let go of a number of their employees all at once–even in the direst of times. After all, the people—starting from the rank-and-file up to the upper echelon employees—are the lifeline of the company. However, there are times that cutting jobs is the only way for a company to survive.
While there is nothing you can do once the wheels of retrenchment start turning, you can still prepare for the days ahead instead of moping over a ship that is sinking.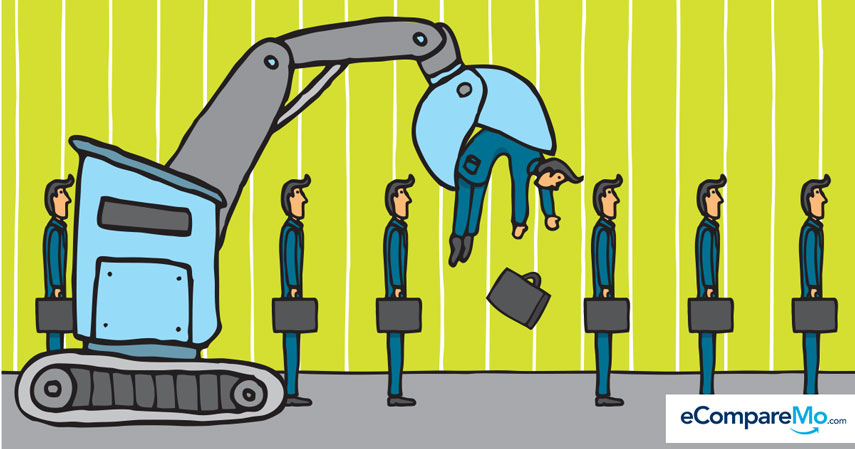 Want to stay ahead of the pack and bounce back to employment after a layoff? You better equip yourself with these nifty tips when you lose a job.
Emerge from emergency
When a company decides to pull the plug on its employees, it takes months of bearish activity before the culminating event of letting go hardworking and honest employees.
While the upper management may reveal retrenchment plans weeks before they sack you, you can still prepare for sudden unemployment long before it even happens by setting up an emergency fund.
"The most common reason for establishing your emergency fund is to prepare for a sudden loss of income," advises renowned financial guru Randell Tiongson. "If you are an employee, there is no such thing as employment security anymore. Job security is actually a thing of the past."
While we have emphasized on the importance of emergency funds many times before, remember that retrenchment is an emergency and it will render you strapped for cash.
For starters, save for three to six months' worth of expenses, which is more than enough time to cover for your basic needs while you try to bounce back.
Upwards and onwards
Job security can make you complacent and keep you from being on your toes. Despite the numerous achievements you've done for your company, you may forget to keep your resume updated and associates uncontacted.
Once you find yourself out of a job, the first thing you may do is to grieve over being dropped by the company you served with loyalty for a certain time. But do you really want to waste time you can instead spend on finding a new job?
If no, then you should wipe your tears and start your path toward job hunting.
Whether or not you have saved up anything to stay afloat for the next few months, finding a new job is essential to help you survive in the next months to come.
Job hunting may take you weeks, or even months, and you need to ready your most basic tool in bagging a new job: your resume.
Once you've updated your resume with your basic skills, immediately distribute them at job vacancies and stay ahead of the pack of desperate job hunters.
"Day one, you should right away start farming out your resume, or perhaps rekindling your relationships, activate your network," registered financial planner Ricky So says on ANC's On the Money. "That would be the easy way to really land your next job."
Softening the blow
When you're applying for a job, it may take some time before a potential employer may contact you. This idle time may be used to take a break after years of breaking your back, but why stop now when you can still make some money on the side?
With the advent of online jobs and smaller companies outsourcing some tasks that only require people to have computers and stable internet connection.
According to Elance, an online job marketplace with more than 100,000 users in the Philippines alone, more Filipinos are going down the freelance market either as a side gig or their full-time job.
Elance reported in their employment statistics that one-fifth of people who got laid off turned to online jobs immediately after losing their jobs.
Fight for your right
The company may be the biggest loser when management decides to call it quits, but as an employee, you still have the right for just compensation when you're terminated.
According to the Labor Code of the Philippines, companies must compensate one half of month's pay for every year rendered if termination is due to retrenchment to prevent further losses or permanent closure. If this is the case, then it is only just that you collect your severance pay and claim what's rightfully yours.
Your employer will discuss the nature of the layoff with you, including the grounds for retrenchment as well as the total amount of separation you'll receive.
If something doesn't feel right here—say, the computation for the backpay isn't correct or there are not enough grounds to lay employees off—you can visit the Labor Arbiter's office at the National Labor Relations Commission and file an investigation regarding your termination.