Top 50 Online Jobs in the Philippines: Your Ultimate Online Career Guide
16 min read
Online jobs continue to make Filipino lives better, and home-based workers are growing in numbers and creating a new industry in the Philippines.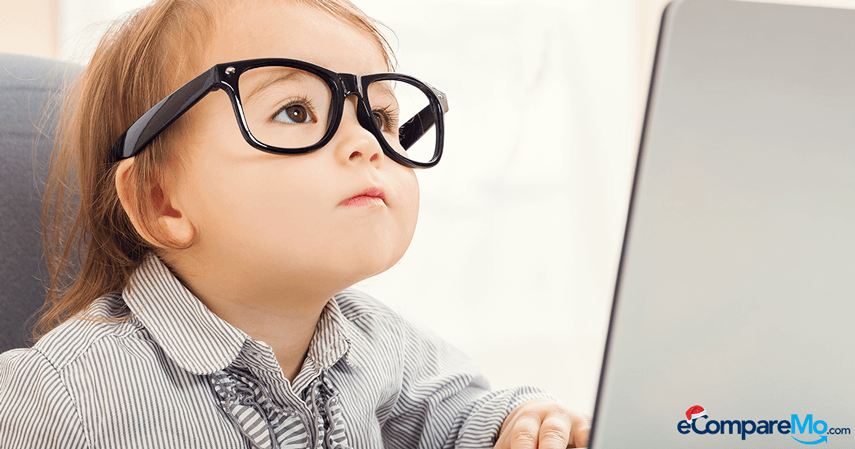 Whether you plan to go for a full-time position or just need extra income, working remotely can be the way to go. Remote jobs have made more opportunities readily available to everyone. There is no excuse for you not to earn money!
Surely, you've heard stories about how convenient and lucrative online jobs are. All you need is a personal computer and a stable internet connection, and you're good to go. However, it's more than that, and we must set proper expectations before you float your resume on the web or quit your office job. Here are the things you should know about working in your home.
List of Online Jobs in the Philippines
Now that you already know how to pinpoint a scam, all you need is a list of position to choose from! Here we round up the best money-making online jobs with the skills you need and how much you can earn* from each position.
Admin & Finance
1. Virtual Assistant
Average salary per month: P26,500
If you are organized, articulate, and knowledgeable about software basics, then you are in for the job. Virtual assistants mainly handle the following tasks:
Secretarial
Administrative
Clerical
Files and Contacts Management
Appointment Setting
Reports
Spreadsheets
Proposals
Presentation preparation.
2. Appointment Setter
Average salary per month: P22,454
This job requires you to contact potential customers, build a rapport, and arrange sales calls. Appointment setters do not necessarily sell a service or product but rather to stir up the interest of prospects, who are then handled by sales professional.
3. Paralegal
Average salary per month: P24,300
A paralegal has similar tasks to a virtual assistant, but the scope of the job chiefly involves law firms. A paralegal is trained for subsidiary law but can't give legal advice like lawyers. Some of the tasks include:
Contacting the clients
Assisting a lawyer in preparing transactions such as depositions, hearings, and conferences and drafting court documents related to these
Summarizing the affidavits, interrogatories, and testimonies
Investigative and documentary research
Witness implementation of wills, administrative hearings, and legal closings
Handling and organizing the database of case management
4. Medical Biller and Collector
Average salary per month: P21,600
You will be responsible for organizing patient bills for private pay and insurance, also serving as a negotiator between patients and insurance provider. Your duties include:
Preparation and submission of insurance claims and bills
Account processing and analysis
Authorization and verification of diagnosis code
Answer patients about accounts and insurance inquiries
Handle patients with delinquent accounts
Contact billing departments for correction of billing errors and omissions
5. Accountant
Average salary per month: P36,900
You will report financial information to management through researching and analyzing the accounting data. Specifically, these are:
Preparation of asset, liability, and capital account entries
Summary of financial status by preparing and collating details, balance sheet, profit and loss statement, and other reports
Validation and auditing of data
Recognition and solving financial discrepancies
Keeping financial security by completing database backups, following internal controls, maintaining confidentiality
Compliance with financial legal requirements and protocol
6. Bookkeeping
Average salary per month: P13,500
Like accountants, bookkeepers handle financial information but mainly through recording data, filing documents, and posting journal entries to ledger accounts.
7. Loan processor
Average salary per month: P13,600
Generally, you interview potential customers applying for a loan.
8. Loan Underwriter
Average salary per month: P30,702
A loan underwriter performs a comprehensive credit analysis on a borrower (after a loan processor's endorsement) by looking at their employment record, sources of income, and credit score.
Project Management & Customer Service
9. Quality Assurance Analyst
Average salary per month: P22,600
QA analysts ensure that the products, services, and systems delivered to the customers are within the company standards. They work in various fields, ranging from the food industry to transportation.
Creates evaluation metrics and program
Getting updated with the dynamic trends of the industry
Training and coaching of newbies.
Monitoring emails, calls, and other correspondence
Takes customer feedback into consideration
10. Business Analyst
Average salary per month: P35,100
These people analyze a business using a bigger perspective, overseeing the structure, policy, and operations of the company. They also predict possible outcomes and offer solutions to avoid mishaps.
11. Project Manager
Average salary per month: P72,800
This position gives you the overall responsibility for the start and completion of a project. Project managers also make decisions that will impact the project, which should control the risk and minimize uncertainty. Key responsibilities are:
Planning, defining the scope, and sequencing
Resource and budget planning
Time and cost estimation
Documentation and schedule creation
Risks analysis and management
Progress recording and observance
Team Leadership and strategic Influencing
Business and client rapport
12. Client Services Specialist
Average salary per month: P45,500
This position entails a lot of responsibilities in providing a product or services to a client. Usually gives assistance to a project manager.
Build long-lasting relationships with customers
Serves as an intermediary between clients and account managers or appropriate personnel
Helps the team to process the needs and resolve the problems of customers and/or clients
Manages, updates, and corrects client records
Disseminate information about the products or services to clients
Develop effective business model with huge ROI
13. Home-based Customer Service Representative
Average salary per month: P30,600
Generally, you have similar tasks as contact center agents but without the hassle of going to the office. You will have the same benefits from an office employee except for the health insurance.
14. Data Entry
Average salary per month: P12,100
Also known as a database administrator, this job requires speedy, accurate typing skills and keen attention to details. This entails inputting, managing, reviewing, and updating a large amount of data and information with accuracy in the computer system. Familiarity with Microsoft Office and other relevant data programs is also must for this job.
15. Transcriptionist
Average salary per month: P10,000
There are three types: general transcription, production transcription, and medical transcription. General transcription is usually for beginners who transcribe basic audio such as general interviews, phone recordings, meetings, and voice mails. Production transcriptionists handle video files and long recordings. Medical transcription requires knowledge in the field of medicine as the files use technical terms like illnesses, anatomy, drugs, surgical operations, and other doctor's notes.
IT
16. Programmer
Average salary per month: P50,000
This type of IT position focuses on codes. That means the writing, running tests, debugging and/or troubleshooting, and keeping the source code of the programs.
17. App Developer
Average salary per month: P32,200
If you are someone who loves to tinker with computers and codes, this might be the job for you. You get to create applications, run tests from them, and launch them when all is set.
18. Web Designer & Developer
Average salary per month: P24,300
The duty of a web designer is to build, code, design, and alter a website from its layout to its function according to the structure demanded by the client. Essential skills are:
Strong understanding of general web functions and IT systems
Planning and delivering software platforms structured according to the client's need
Expertise on programming languages (i.e. HTML, JQuery, CSS, API's, and JavaScript)
Expertise in web applications and web services
19. Software Engineer
Average salary per month: P30,300
There is a thin line between a software engineer and web designer. While web designer manages websites, software engineer takes on software like Photoshop, Gmail, or Facebook.
1. WordPress Developer
Average salary per month: P27,100
The job doesn't get away from the tasks of a web designer/developer, but the software being handled is primarily WordPress, a web host patronized by many people and organizations.
21. Full Stack Developer
Average salary per month: P49,100
This is someone who oversees everything from project management to installation of the appropriate OS on a server. A programming wizard, they say. These things are needed for the job:
Expertise on Presentation Layer or Front End Development
Expertise on Data Access Layer or Back End Development
Knowledge on DevOps
Strong Project Management
22. UI/UX Developer
Average salary per month: P35,900
UI/UX Designers are responsible for transforming software into platforms that clients would find easy to use. Major tasks include:
Collaborate with managers and engineers in gathering user requirements
Illustrate ideas using storyboards, sitemaps, and process flows
Design the user interface (menus, search box, tabs, buttons, and widgets)
Determine and solve UX problems (e.g. mobile responsiveness, landing page, transitions)
Make necessary layout adjustments from the user's feedback
23. IOS Mobile App Developer
Average salary per month: P60,000
Apple utilizes different systems from Android products, so basically, the programming and development solely involve Apple products.
24. Beta Tester
Average salary per month: P20,600
Basically, trying new apps before its official release sounds fun, but this is a real job! Mainly you are required to log in on the app, provide feedback continuously, and keep everything secret. The apps usually applied for are games.
Writing & English Tutorial
25. ESL Teacher
Average salary per month: P20,000 PHP
Patience and knowledge are vital for online teaching jobs. An English as Second Language (ESL) instructor, focuses solely on teaching English to non-English speakers, thus requiring a strong command of the language.
26. Copywriter
Average salary per month: P43,100‬
Copywriting is a form of writing that is necessary for a business brand or websites. Copywriters should various approaches to cater to various forms of media like print, radio, television, or the internet. Sample works that a copywriter will produce include:
Creative text
Ad jingles
Taglines
Job description
Articles about product/services
Website content
27. Technical Writer
Average salary per month: P30,700
Technical writers follow a more formal tone in the creation of content. Most of the articles are business-like and straightforward. Depending on the nature of the company, the topics can be about health & medicine, sports, retail, finance, and law firms.
28. Web Content Writer/Producer
Average salary per month: P16,000
If you think writing is life, then this is the best job for you. The topics to write about cover a wide range of interests from business to lifestyle. You should be social media savvy and aware of digital marketing.
29. Web Content Manager/Editor
Average salary per month: P19,100
Strong command of the English language is necessary when editing an article. That is why content editing job is for the people who know by heart the twists and turns of grammar and syntax. Aside from flawless grammar, this job requires knowledge of digital marketing and SEO trends.
30. E-book Writer
Average salary per month: P30,000
Mostly, employers look for writers who can deliver easy-to-read, concise, but insightful articles about a topic and these are transformed into an e-book that are distributed online for selling. The books can be academic, financial, or self-help.
31. Ghost Writer
Average salary per month: P25,000
While this position covers all other kinds of writing task mentioned above, there are cases where employers look for writers of literary genres, meaning poetry and fiction.
32. Translator
Average salary per month: P39,000
Are you fluent speaking a foreign language? Whether you speak Spanish, French, or Chinese, it isn't so bad to make money from your skill. When translating, you need to ensure that the translation clearly conveys the message accurately.
33. Subtitle Specialist
Average salary per month: P15,000
Do you love to binge movies? This is a perfect way to earn while seeing a film. You just type out the dialogues and other notes at the proper frame throughout the movie. Sometimes, it goes hand in hand with being a translator (if the film is non-English).
Marketing & Sales
34. Sales Account Executive
Average salary per month: P18,000
Having an online job as a sales professional =requires the ability to generate conversion and revenue over the phone, through email, and by web-based presentations.
35. Telemarketer
Average salary per month: P18,300
Much like the sales account executive, your task is to look for potential customers through inbound and outbound calls.
36. Marketing Specialist
Average salary per month: P26,300
Are you a person with public relations skills on social media? Why don't you try being a marketing specialist? You should be familiar with the latest trends and creating buzz on social media.
37. Digital Marketing Manager/Analyst
Average salary per month: P51,100
This position oversees the digital marketing team. It includes the study of the statistics of the online presence of the company as well as creating solutions to ensure the good performance of the projects. Major responsibilities are:
Recognize opportunities for SEO and enhance the conversion rate of media traffic
Conduct SEO, content creation, keyword research, and traffic evaluation
Determine white hat link building opportunities and develop optimization strategies
38. Email Marketing Manager
Average salary per month: P24,000‬
Takes charge of handling the email marketing campaigns of the organization, contributing to the expansion of audience reach. Generally, you answer queries and complaints from the customers as well as probing them to identify what can enhance their customer experience.
39. SEO Specialist
Average salary per month: P23,300
As an SEO specialist, you will produce content with the proper use of keywords or phrases to boost the online presence of a website. It is an advantage to be familiar with Google Analytics.
40. Link Builder
Average salary per month: P23,300
Link builders are in demand in business since SEO is now a must to have a competitive company. The job requires persistence because you must build and maintain relationships with bloggers, website managers, and community forum admins to get backlinks or at least exchange links. All this is to enable a company's online domain to rank better on Google.
41. Google Ads Pro
Average salary per month: P50,000
AdWords campaigns are expensive, so employers take great care in setting them up. but it can reward huge returns when done right. Google only recognizes those individuals with certification Google AdWords qualified. Some of the duties are:
42. Lead Generation Manager
Average salary per month: P30,000 The job needs skills on creating a comprehensive plan for lead generation, which includes head-hunting and, eventually, conversion. You must be familiar with marketing automation tools and other systems that can help in closing deals.
43. Social Media Manager
Average salary per month: P21,654
Applying for this position means you are expert in a variety of social media platforms, active with engaging with internet users, and highly aware of the behavioral trends in the web. You will be responsible for handling the marketing on the popular networking sites by creating content that fit the type of network and demographics.
44. Facebook Ads Manager
Average salary per month: P23,400
Like AdWords, this position handles setting up pay-per-click campaigns on Facebook and other popular social networking sites.
45. Content Curator
Average salary per month: P15,000
Your job is mainly to research on various content relevant to a topic and index it for future use and review. You are like a librarian, filing books according to some specifications.
46. Product Lister
Average salary per month: P15,000
This a type of content curator working on products sold in online markets. They search the shop websites for similar products and make comparisons of the price and quality.
47. Real Estate Analyst
Average salary per month: P12,300
If you are an expert in conducting and analyzing properties, this position suits you. You are asked to provide a study on the investments, services, portfolios and assets of the clients.
Graphics & Design
48. Graphic Artist/Designer
Average salary per month: P33,200
One of the in-demand online jobs is that of Graphic Artist. As more and more companies opt to increase visibility on the internet to establish their brands, good designs are an integral part of business. A graphic artist/designer creates the look of the website as well as other peripherals like logos, brochures, email campaigns, and posters.
49. Video Producer/Editor
Average salary per month: P33,800
Aside from articles, video content also attracts many views. People like to watch TV, YouTube, and other sources of video clips that businesses wanted to take advantage of this by releasing videos that endorse and spread awareness about the services or products. The tasks include:
Utilize different tools for shooting, editing, and polishing videos
Manage the team (scriptwriters, videographers, actors, stylists, props men, etc.)
Allocate and control expenses
Secure legal rights and proper licensing
50. Podcast Editor
Average salary per month: P15,600 PHP
Like the video editor, except works on podcasts which involves audio recordings.
Trusted Websites for Home-Based Jobs
Have you assessed your skills? Where do you think you would fit? If you think you are ready, here's a list of online job websites where you can apply.
Tips in Applying Online Jobs
But wait! We're not going to leave you on your own just like that. As a bonus, we are giving valuable tips to get you ready to kickstart your new career online. Good luck!
1. Update and Customize your resume.
2. Update your Social Media Profile.
Employers want to have an employee that is very familiar with the ins and out of the internet, so you should be active in social networking accounts for online visibility. It doesn't mean you should make your Facebook or IG accounts public but rather sign up to professional sites such as LinkedIn and Community Forums.
3. Clean up your Social Media Profile.
You don't want your employers seeing you holding beer or doing silly things when they search you up on the internet. Remember, Google knows everything you post.
4. Personalize your cover letter or pitching.
Don't use generic sentences that are copy-pasted on the internet. It's better to write a letter that fits the nature of the job.
5. Read the job description fully.
This is to avoid confusion during the interview. Job descriptions set the proper expectations between you and your employer.
6. Stick to one position per company.
When an employer sees that you are applying for multiple positions, it appears that you are not serious with your application.
7. Keep your responses in check and keep all type boxes filled out.
You will be asked to answer some online forms as part of the screening. Make your answers relevant to the questions (and check your grammar if you are applying for an English teacher or writer). Triple check if you have missed some questions.
8. Make sure your computer and internet work.
Interviews are usually done via phone call or video call. It's best to get everything prepared. Look at the plugs. Run a test on your headset. Check for Wi-Fi speed, and have a reserved data stick.
9. Choose the best spot in your home.
It is best to eliminate all possible distractions such as TV and other sources of noise. Make sure you are comfortable for the rest of the interview.
10. Wear proper attire.
Just because you won't travel to an office doesn't mean you won't dress properly. If your online job requires you to join video conferences or chats, make sure you look presentable to your employer and team members. It's especially important to look professional if your interviewing for a project.
11. Do some readings before the interview.
Read about the company if you can find some details on the internet. Review the technical terms related to the position you are hoping to fill.
11. Stay calm and be positive!