Top High-Paying Jobs That Used To Be Frowned Upon
2 min read
"When you grow up, I want you to be an engineer, doctor, or attorney," we'd often hear our parents say. These esteemed professions have always been known to pay well—but these days, they're not the only one. Times have changed, and less conventional career paths have proven to rake in just as much money. Take the following, for example: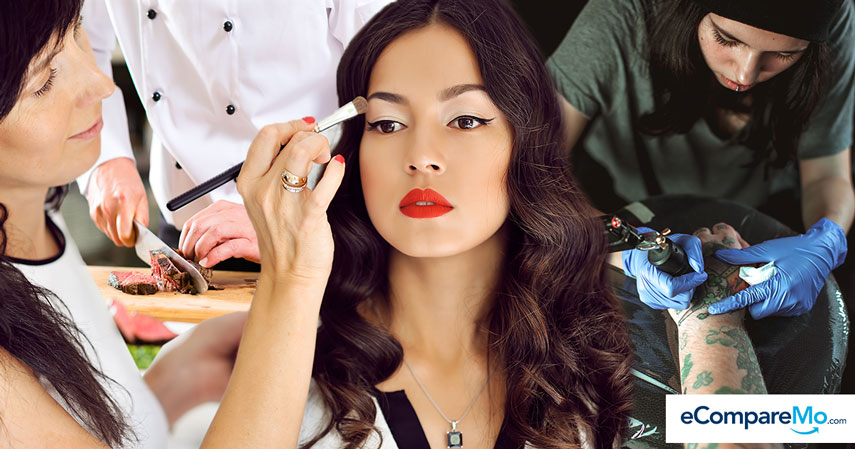 Makeup artist and hairstylist
Referred to as "beauticians" back in the day, they mainly conjured a picture of a woman in curlers and thick foundation doing the hair, manicure, or pedicure of titas in a beauty parlor. Fast forward to now: Hairstylists and makeup artists are looked up to in the fashion industry; some of them, like Juan Sarte, Lala Flores, and Jigs Mayuga are as famous as the celebrities they do makeup on. Hairstyling and makeup require serious creativity and technical skill, after all. These days, there are actually academies and institutions that offer courses to learn the art. If you hit it big, one gig allows you to take home P10,000 to P25,000.
Chef
"Cooks" used to be associated with domestic servitude; they were the nameless, faceless culinary artists confined within the walls of the kitchen. Back in the day, anybody who knew how to cook, could be a cook. Now, getting the job requires mastery of cuisines from different parts of the globe. Tuition fees for culinary arts and kitchen operations courses are nothing to be sneered at either: They now range from P300,000 to a P1 million. Good if you could be a celebrity like Chef Boy Logro or Cristeta Pasia Comerford, who has been the Executive Chef of the White House since 2005.
Read: Triple Your Income With These Add-On Skills
Fashion stylist
There was a time when being a stylist meant being a PA or "personal alalay" of showbiz personalities, helping actresses prep and modify their apparel. Truth is, fashion sense is a talent and not everyone has it. It's more than just mixing and matching clothes, bags, shoes and accessories, and requires creativity and attention to details. But stylists like Liz Uy and Millet Arzaga lead a very dynamic life, pulling out clothes from one city and meeting clients in another. Going to a fashion school is not cheap too. Aside from high-paying gigs, they get cool backstage VIP passes to events and even endorsements too.
Tattoo artist
The stigma and job discrimination that came with tattooed individuals is no more. More people now embrace body modification as a form of art. Hence, the ink industry in the Philippines is becoming more and more lucrative. Nowadays, tattoo artists can live their passion and earn from P3,000 per hour and up.
Customer service representative
Commonly dubbed as phone operator back in the day. They are usually stereotyped as happy-go-lucky workers whose only task was to be on the phone all day. But global demand nowadays has made Business Process Outsourcing (BPO) employees one of the most in-demand and highest-paying professions in the country. Throw in some foreign language skill and your salary can go up to a skyrocketing P90,000.
Have something to add to this story? Share it in the comments.