What Are The Pros And Cons Of Using Bitcoin In the Philippines?
4 min read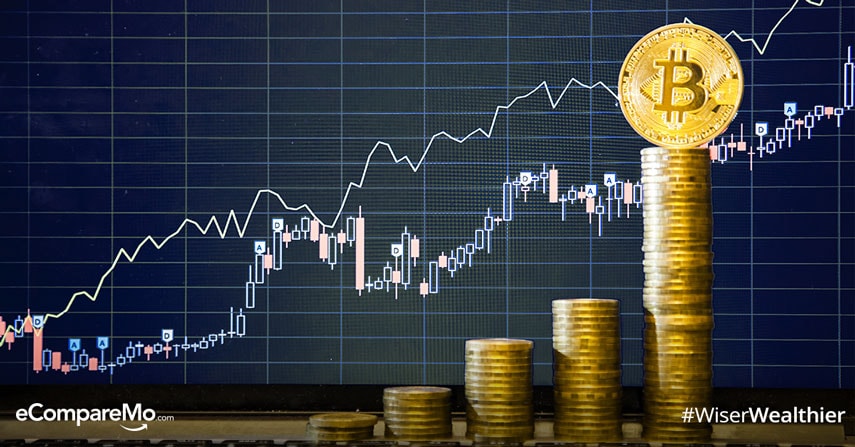 According to an emerging and developing nations study released by US-based Pew Research Center in February 2016, 40% of the Philippine population use the internet, while 22% own a smartphone.
Along with this, cryptocurrencies, or virtual currencies, have started to gain some ground locally. They appear in the form of Bitcoin, a payment system invented by Satoshi Nakamoto in 2009. It allows peer-to-peer currency exchange online, using only a smartphone or a computer, without having to go through a third-party institution such as a bank.
To deal with the changes in the finance industry brought by the rapid technological advancements, the Bangko Sentral ng Pilipinas (BSP) announced it will start drafting rules to govern the use of such virtual currencies in the country.
According to BSP Deputy Governor Nestor A. Espenilla Jr., the Philippines is the world's third-fastest in the world in terms of use of non-physical money, and this may continue to grow in the following years.
With somewhere between $2 million and $3 million a month going in and out of companies based in the country, bitcoins have become one of the most widely circulated currencies in the Philippines.
But before cashing in on the whole digital money game, learn about the advantages and disadvantages of using bitcoin, and other things you need to know.
The pros
Bitcoin has become an alternative currency to people who have lost faith in conventional payment methods; it's more secure and so much more convenient. The following factors are what make Bitcoin attractive.
1. Privacy and security
Conventional payment records like cash and credit cards have the information of the users stored. This could mean a savvy hacker can easily siphon money out of their account.
To prevent this from happening, a Bitcoin transaction "occurs electronically between each party's bitcoin 'wallet'—the name for the public digital files where the respective parties, or wallet owners, keep private encryption keys to prove ownership of the wallet," according to Michael Lewis of Money Crashers.
2. Quick transactions
Bank transactions take at least a day to fully reflect on your account. Bitcoin transactions take approximately an hour to complete.
3. Little to no transaction fees
Since virtual currencies don't pass through conventional institutions, you get charged little to no fees for every transaction.
The cons
Bitcoins can be beneficial to the general public, but it comes to say that it is also suffering from some drawbacks. Before you consider filling your digital wallet with virtual money, here are some things to seriously consider.
1. Relatively low recognition
Despite the fact that it has been used by a lot of countries for years already, a lot of people still do not know what digital currencies are.
Bitcoins are still only accepted by a very small population—in the Philippines, only a handful of merchants, among them Avon Cosmetics, deal sites CashCashPinoy and Metrodeal, and travel site Cheapair, accept bitcoin as payment.
2. Value volatility
Because the Bitcoin market is decentralized, the value of virtual money fluctuates easily with the slightest factors like issues about cryptocurrency, increase in the number of new players, and others.
"Bitcoins (of which there will only ever be 21 million or less) have been known to sell for mere pennies to several thousand dollars, with this shift happening within only a few years," writes Erik Robie on e-commerce website Ecwid. "Even on a day-to-day basis, the agreed-upon value of bitcoins within the user network differs from the real-world value in common currency."
3. Irreversible and untraceable
The very best feature of virtual currencies is also its biggest flaw: its encrypted transactions that hide the identity of both parties in a certain action. If a person sends money to another person's Bitcoin wallet and the latter doesn't deliver his product, it is impossible to collect the money back.
"Bitcoin payments are irreversible for any transaction," says the Business Journals' Brian Abner. "Refunds can only be issued by the person receiving the funds. Make sure you use this network with trustworthy businesses or individuals."
4. No legal protection and accountability
If hackers can steal your information, they can steal your virtual money. And not only that, if an unscrupulous party takes away your money, you are not bound by legal protection that will cover your lost funds.
"Exchange platforms are unregulated," the BSP warns. "At present, there have already been a number of cases where virtual currency exchange platforms have gone out of business or have failed."
Bitcoin may still be in its infancy in the country, even if Filipinos are quick to adapt to newer trends in technology. But as the BSP has yet to draft laws to govern the use of virtual currencies in the country, the risk is high, especially if the individual or organization you're transacting with fails or goes out of business. "Moreover, there is no assurance that the value of Bitcoin or any virtual currency would be stable. In fact, its value can be highly volatile."
The central bank says it will be closely monitoring usage of such virtual currencies, particularly with the risk of money laundering and other illegal activities. "In the meantime, the public is enjoined to familiarize themselves with some basic information on the subject," the BSP advises. –Dino Mari Testa
Have something to add to this story? Share it in the comments.