What Are Some Things That Only Rich Filipinos Can Get Away With?
3 min read
Money can't buy you happiness, but it can buy you a nice king-sized bed to help you sleep better at night.
In the famous board game Monopoly, players can draw a "Get Out of Jail Free card" to help them escape prison time, which can be costly and detrimental to the player's victory. While not everyone can afford the same luxury as others, the hard reality still exists.
It's a similar case in the Philippines, where money is power. And it can go a long, long way if you are filthy rich. Just take a look at the following examples.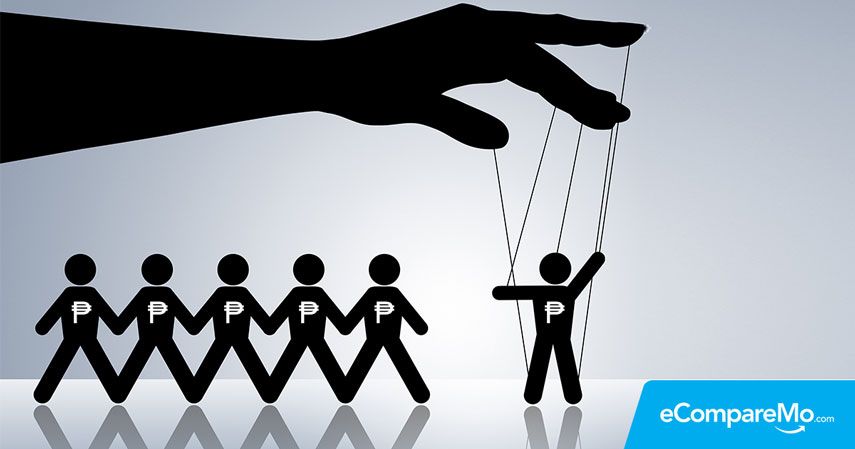 How to get away with murder
In 2011, broadcaster "Ka Gerry" Ortega was gunned down by a masked assailant after his daily radio show. Ortega, a known environmentalist and staunch anti-mining community leader, was a hard hitter of politicians and mining groups who destroy Palawan's ecosystem.
The masterminds, the political Reyes brothers of Palawan, fled the country amid the charges pressed against them. Eventually, they were caught in Thailand by local authorities under fake identities which they used to give the police and immigration the slip.
While the long arm of the law caught on them after hiding for some time, having the cash bought them ample time to hide from their sins.
Ghost riders
Of all the 10,000 buses that ply Edsa on a daily basis, around 46 percent of these buses—or around 4,600 units—are considered "colorum," or unauthorized public transports.
In case you're wondering how these unscrupulous transport groups operate, it's because transport owners can grease a few palms at the Land Transportation Office and Land Transportation Franchising and Regulatory Board.
According to a report by Rappler, truck and bus line operators do under-the-table deals with transport officers to overlook some problems with their units like roadworthiness and chassis and engine numbers that do not match.
Once they've settled those deals, operators can then send their units on the road and business as usual, or at least until the next time they need to pay the authorities.
Invisible monsters
How hard it is to catch an affluent person who is implicated in the death of a motorcyclist and critical injury of another? Apparently, enough money can make all the noise go away, including from the relatives of those who were aggravated.
In 2013, trader Rajiv Ramesh Dargani hit a motorcycle in an attempt to overtake a vehicle ahead along McKinley Road. Aside from giving the relatives hush money to withdraw the case, the Makati City Prosecutor's Office issued a withdrawal of the case because of the aforementioned.
After sending feelers that Dargani would surrender, the Manila Times reported that the executive fled to Hong Kong. The Philippine Star also revealed that Dargani is on LTO's database but without a photo.
Role model (s)
Most cases of affluenza in the Philippines are often marred with controversies. However, not everyone who swims in millions (or billions) of pesos only get away from something terrible.
In 2012, plug-in electric vehicle manufacturer Tesla Motors introduced the Model S, a full-sized sedan that can run up to 426 on a single charge.
A year after, a lone Model S worth P9 million (import duties included) arrived in our country but could not be driven on Philippine roads because the LTO had no provisions yet for electric vehicles.
Currently, this marvelous vehicle can be found inside the Meralco headquarters as company chairman Manny V. Pangilinan bought it as part of their efforts to introduce electric vehicles in the country. Hopefully, this will spark a revolution in the automobile industry.
Jailhouse rock
Prisons are supposed to rehabilitate people and treat lawbreakers equally regardless of their status outside. However, some convicted felons can turn their prison cells into extensions of their lavish lifestyles.
One of these people is Herbert Colangco, the leader of the Ampang Colango robbery group that was responsible for some of the bloodies bank heists in the Philippines.
While he was sentenced to life imprisonment, Colangco still was able to enjoy luxuries inside the prison to the point that he was even able to produce a music video inside the prison.
Later on, he was identified as a part of the Bilibid 19, a group of high-profile inmates who are privileged enough to live the life of luxury despite serving jailtime. Probably not what Elvis Presley had in mind when he wrote Jailhouse Rock.