We Measure The Value Of Things In Terms Of Chickenjoy
1 min read
Chickenjoy is love; there's no doubt about that. It's the one thing that binds us all–lovers, ex-lovers, friends, workmates, families, acquaintances. Any Filipino who knows their stuff has fallen in love-at-first-bite affair with Jollibee's famous fried chicken.
So we thought, hey, if it would help you get a better perspective on life, why not compute the value of different things in terms of the number of Chickenjoys they amount to?
To find out how much each Chickenjoy (no rice, just the chicken) is worth, we divided the price of an eight-piece bucket (P469) by, well…eight. That brings us to P58.62 a piece. We rounded the amount off to P60 for better computation, and here's where all the number- and chicken-crunching has brought us.
Samsung Galaxy S8+, P45,990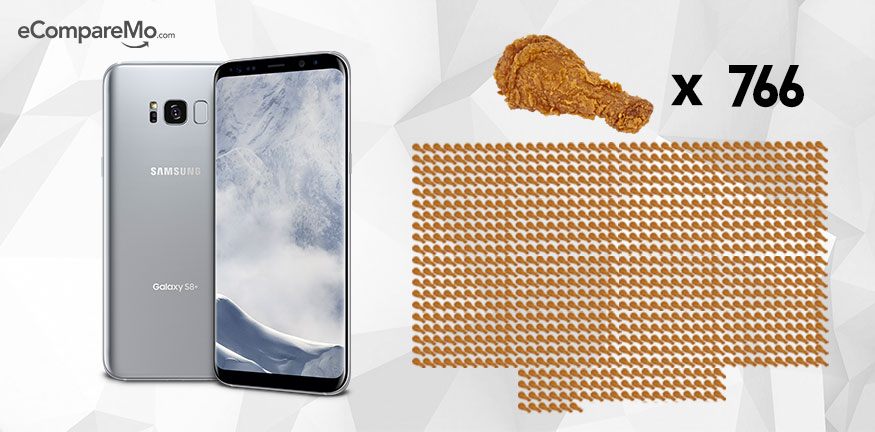 766 pieces of Chickenjoy
Lower box A ticket to Britney Spears' concert in Manila, P12,600
210 pieces of Chickenjoy
A comprehensive car insurance for a 2016 Toyota Vios 1.3 E A/T, P20,122.15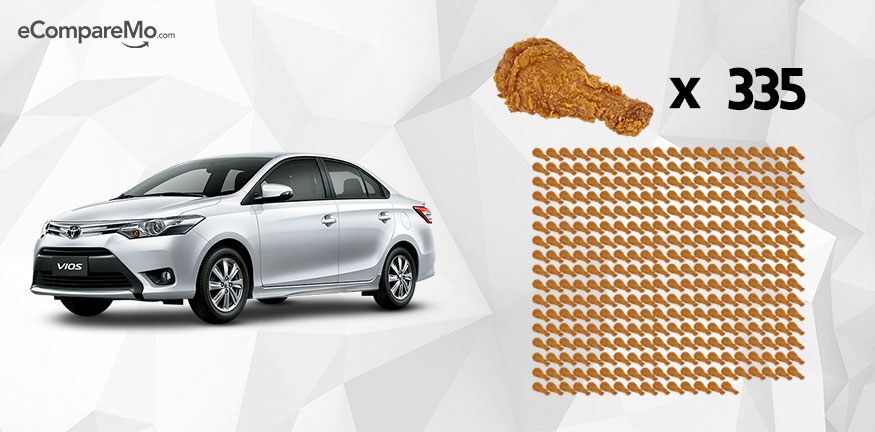 With Acts of Nature, Personal Accident, and Riot, Strike, Civil Commotion cover = 335 pieces of Chickenjoy
An overnight stay at a two-bedroom beach villa at Shangri-La's Boracay Resort & Spa, P25,550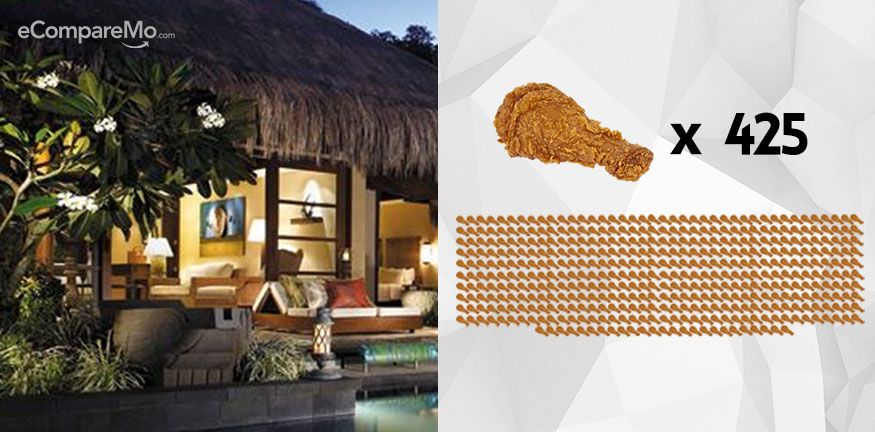 425 pieces of Chickenjoy
Jason Magbanua's Number Two wedding video package, P150,000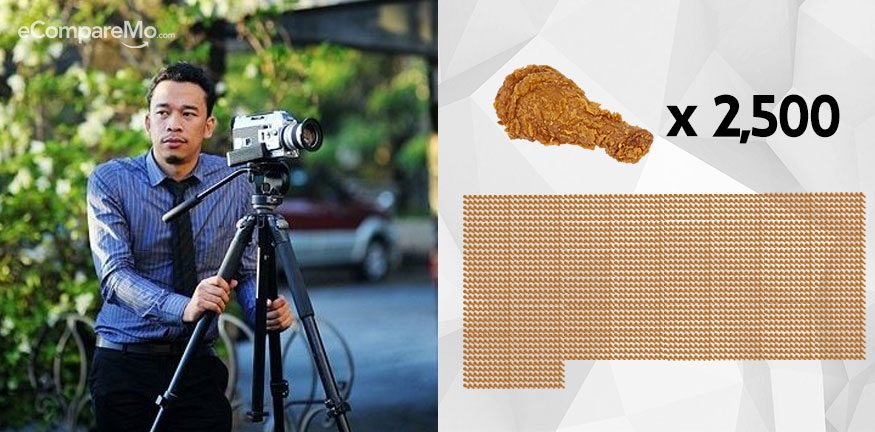 2,500 pieces of Chickejoy
Canon EOS 5D Mark IV, P170,998 (body only)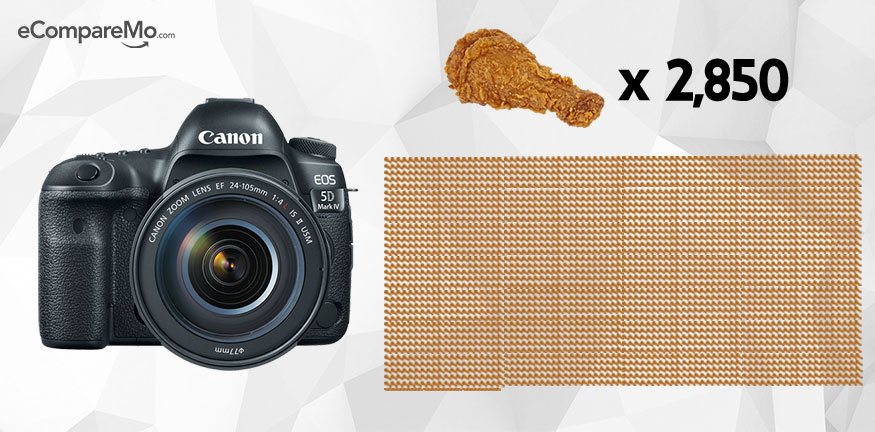 2,850 pieces of Chickenjoy
Acer Predator 21X 21" gaming laptop, P549,999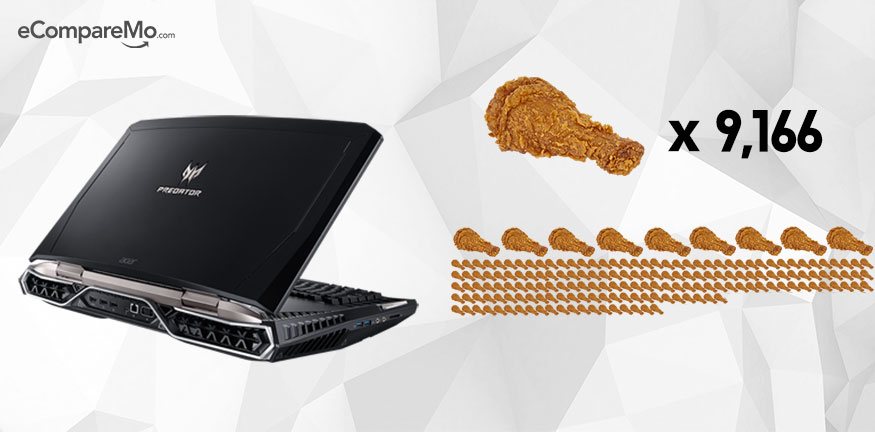 9,166 pieces of Chickenjoy
2017 Mazda MX-5 RF 2.0 SkyActiv A/T, P2.18 million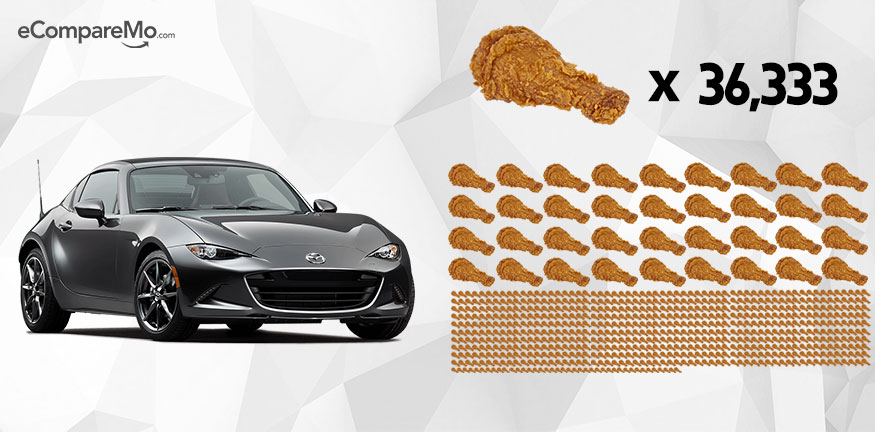 36,333 pieces of Chickenjoy
DJI Spark, P25,000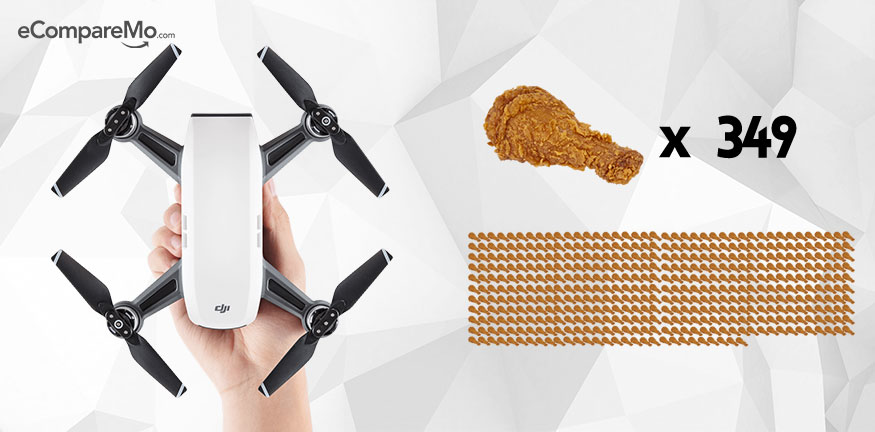 349 pieces of Chickenjoy
Jollibee Foods Corporation's market capitalization, P5.9 billion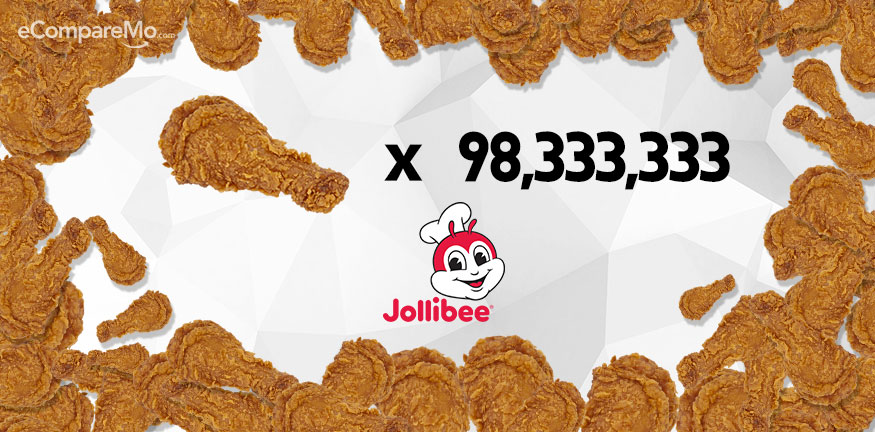 Aa of August 2016: 98,333,333 pieces of Chickenjoy
Have more to add to this list? Share it in the comments.