Want To Satisfy Your Need For Speed? Put The Pedal To The Metal At These Go-Kart Race Tracks
2 min read
Ever think of driving beyond the speed limit and burning rubber with reckless abandon? Try go-kart racing. It's fun, healthy, and much safer than trying to top the speed limit on TPLEx. Unleash your inner Stig, Dominic Torretto, or Frank Martin on the hottest go-kart tracks in the Philippines and feel the adrenaline anytime.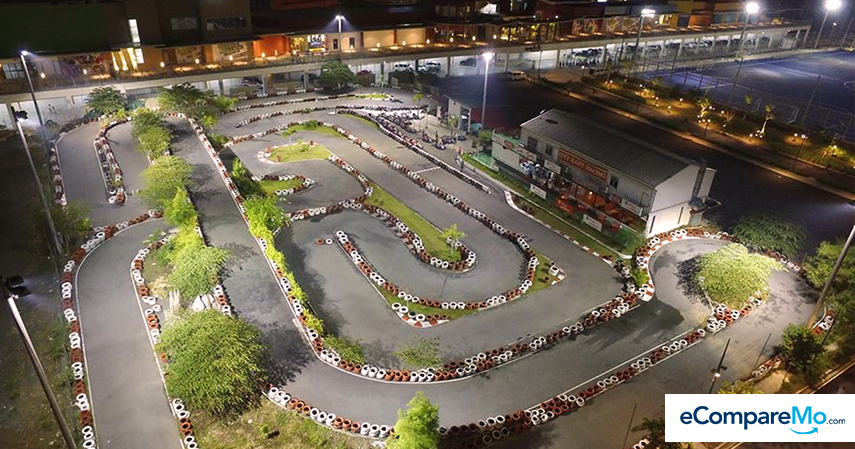 City Kart Racing at Circuit Makati
Not far from the beating heart of Makati's Central Business District lies City Kart Racing, a 700-meter track of pure racing paradise situated at one of the hottest developments in the city, Circuit Makati.
Since City Kart Racing follows strict European standards, you need be at least four feet to race and must get a Race License for only P160. From there, you can choose whether you want to go off easy at the Fun Kart (P620/heat) or get toe-to-toe with better kart drivers at the Pro Kart (P900/heat, which is 12 minutes on the track).
First-time karters are in for a treat as they can avail of a promo that includes three sessions on the track, registration, and balaclava for only P1,900.
Fun Kart at Enchanted Kingdom
If you're looking a fun-filled adrenaline rush for the whole family, all you need is drive around to Laguna—in Enchanted Kingdom's Fun Kart, to be exact.
The track, which is made with of a good mix of tight curves and long stretches of straight roads, can be both fun and challenging for all players. A 10-minute session at the kart costs P380 for a one-seater kart and P470 for the two-seater variant. However, you cannot go to the Fun Kart area of Enchanted Kingdom unless you pay for the regular pass, which is P600 on weekends and P500 on weekdays.
X-Treme Sports Philippines
Puerto Galera may be the perfect place for you to enjoy the clogged arterial roads of the city and step out of the vehicle in favor of white beaches and crystal blue waters. However, somewhere behind Mindoro's favorite destination lies a favorite extreme sports venue of both locals and foreigners.
X-Treme Sports Philippines, an outdoor activity company in Puerto Galera, has a regulation-sized asphalt circuit where guests can battle it out on 200cc karts with one- or two-seater variants. To those who want to race against friends or even fellow tourists, a 10-minute engine revving on the track.
As an added plus, X-Treme Sports Philippines also offers free trips from Puerto Galera's main beaches.
Read: Are You A Business Owner? Here's How You Can Capitalize On The Pokemon Go Craze
Le Man's Go-Kart in Subic
Subic may be famous for its countless resorts and proximity to Metro Manila, drawing eager tourists who want a quick getaway to the city. Just right along Rizal Highway near the city's marina, you'll hear thundering karts from a Subic's famous Circuit: Le Man's Go-Kart.
Unlike other karting venues, Le Man's Go-Kart offers karting by the laps, great for people who are still new to the whole circuit racing gig. For only P250 for a one-seater and P400 for a two-seater kart, you can go around 10 times on Le Man's famed circuit. More serious racers can go for 10 laps for only P600. The latter offers more power, with a kart that can zoom through the asphalt much faster, feeding a person's craving for a turbo rush.
Have more go-kart race tracks in mind? Share them in the comments.