Want To Increase Your Savings? Try Giving Up These Habits For Lent
2 min read
No one likes to be told what to do, especially when it comes to vices. But faced with actual figures, kicking these habits does make a lot of sense.
The Holy Week is the perfect time to reassess yourself, and reflect on your faith and your life as a whole. It's also the best time to do a check on your finances. How are you doing with your financial goals this year?
If you want to boost your savings significantly, start by doing away with life's excesses: vices and unneccesary expenses. Did you know that by dropping the habits mentioned below for just one week, you can save up to P2,157? That translates to about P103,536 for one whole year,
Don't believe us? Go through the numbers below and see for yourself.
1. Quit smoking.

Did you know that the Philippines currently has the lowest-priced cigarettes in the world, next only to Zimbabwe? This is despite the passage of the Sin Tax Law in 2012. There's no wonder why 1 in 5 Filipinos smoke. Buying cigarettes in packs makes the habit all the more unmanageable, while buying in sticks makes it all the more expensive. When you quit smoking, you don't only avoid the huge expenses that comes with it, you also save yourself from the skyrocketing costs of treatment that's brought about by nicotine and the harmful chemicals found in cigarettes.
2. Minimize booze.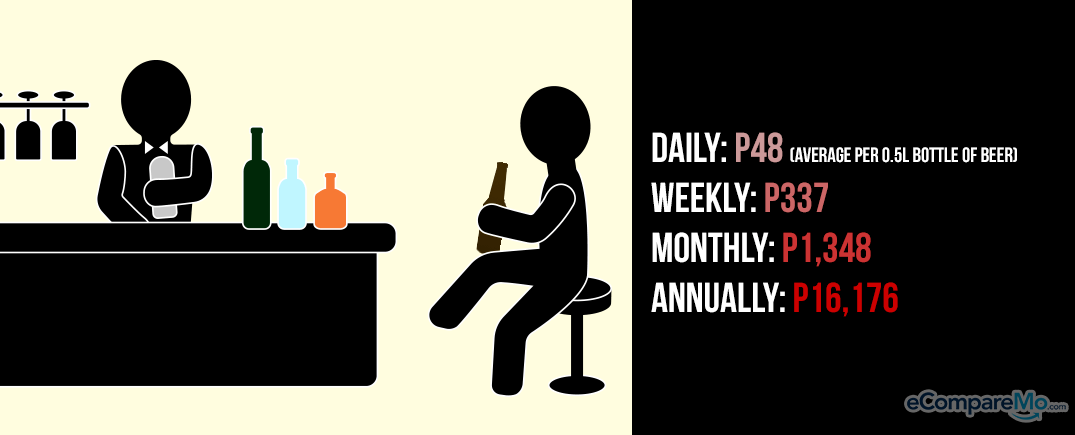 Filipinos love drinking. In fact, we love it so much that our best-selling beer is being exported to 60 countries in the world. While drinking moderately is highly recommended, making it a habit to cap the night with alcohol may actually cause a huge dent in your budget. While the cost shown above may be too modest, the prices can go up. As the advertisements of alcoholic beverages say, drink responsibly. This includes being responsible with your money too.
3. Do away with designer coffee.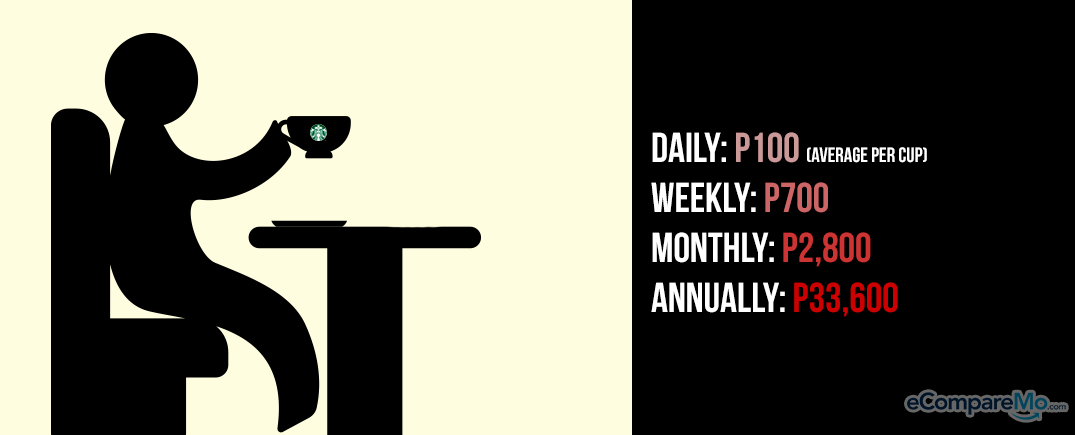 Sure, it helps to get your daily dose of joe in the morning. But little do you know that your regular coffee purchase from coffeeshop chains can add up to huge expenses, not to mention how it puts a huge dent on your daily expenses. If you think your office coffee is enough to do its job, then just stick to it. For the meticulous caffeine junkies, buying your own beans and brewing them by yourself will do the trick.
4. Take the public transport, or walk, during short-distance trips.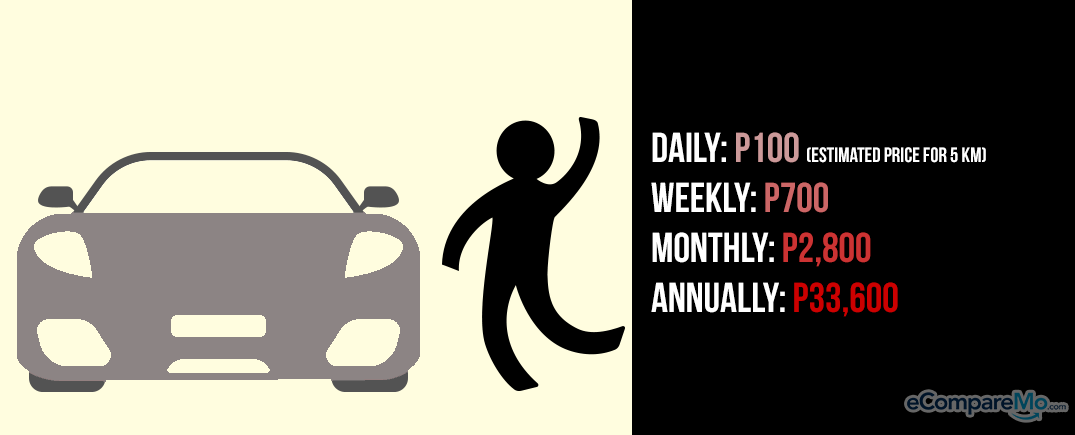 Nothing beats the convenience of riding a cab from point A to point B. But while the emergence of app-based services like Uber and Grab have challenged the hegemony of taxi cars, this doesn't change the fact that availing of these services is still costly, even for people who have big credit card limits. By riding a jeep, you save about 20% from the flag-down rate of taxis alone. The surge pricing imposed ride-sharing apps is another story. –Dino Mari Testa