Amid COVID-19: Would You Buy Airline Tickets While They're Dirt-Cheap?
1 min read
Months after the outbreak of the highly infectious COVID-19, the general public is seeing a huge drop in airline ticket prices as both airlines and governments are trying to bolster tourism to and from the country amid the virus scare.
Promotions have come out from Philippine Airlines, Cebu Pacific, and AirAsia offering discounts of as much as 50% on different routes, local and abroad. It can be observed that the biggest price drops seem to be for flights to countries greatly affected by the outbreak.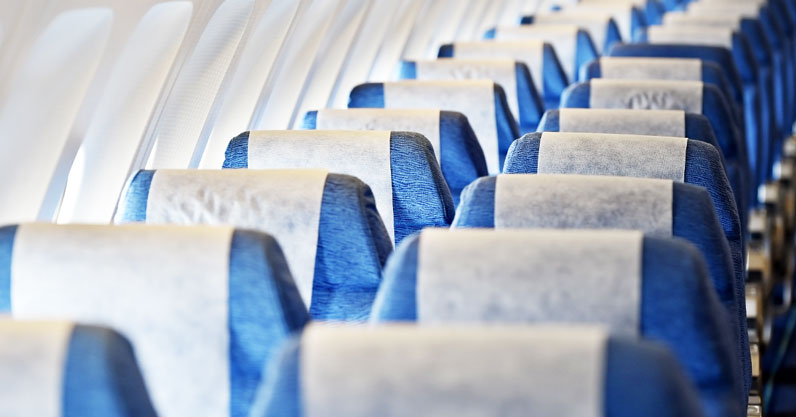 Increased seat capacities across flights between Manila and other cities from the country are also in the offering. Lowered hotel rates are also afoot for the next three to six months as part of the great sale.
(Read: COVID-19 Advisory: List Of Cancelled Flights And Events)
Despite what you might think, the Department of Health (DOH) is actually somewhat onboard with these promotions, provided that preventive measures will be observed.
Screening people before entering the premises of malls, hotels, and other areas where large gatherings are taking place is encouraged, as it the availability of disinfectants available for everybody's use.
They're assuring the public that the Philippines is still fun and safe amid the threat of the disease.
(Read: Goodbye Banknotes, Hello Cashless Payment: COVID-19 Can Spread Through Contaminated Cash Says WHO)
COVID-19 by the numbers
The World Health Organization (WHO) says that, as of February 26, 2020, there are a total of 81,109 confirmed cases globally, 871 of which are new. 78,191 are from China with 2,718 confirmed deaths.
A total 2,918 cases were confirmed to be outside China, with 44 deaths in 37 countries.
In the Philippines, there are five confirmed cases and, as of this writing, two contact tracing being done to two other cases as per the DOH.
Amid the increasing number of cases, the DOH is continuously reminding the public that they will be prudent for the potential costs of domestic transmission, just like in the case of Singapore and Thailand where locals who do not have any travel histories abroad had been infected by the virus.
With the spread of the disease and the country losing more than P16.80 billion in February and is seen to lose around P14.11 billion in March, and P11.98 billion in April, are those seat sales and month-long promotions truly worth the risk?
Share your thoughts in the comments.