Utility Bills Payment Extensions, Free Internet Areas, Government Moratoriums To Ease COVID-19 Concerns
3 min read
Turns out there will be no more scheduled power outages for Meralco, as they have just announced yesterday, March 16, that they will be #KeepingTheLightsOn and all maintenance activities will be postponed, unless necessary.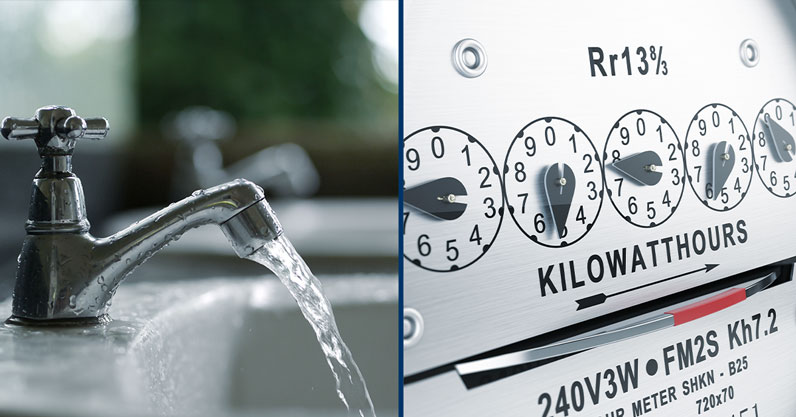 They are also the first electric power distribution company in the Philippines to announce a 30-day payment extension for bills due from March 1 to April 14, 2020.
30-day payment extensions
Telecommunication companies Globe, Smart, PLDT, Sun, as well as cable provider Skycable initially offered payment extensions to their customers.
These companies announced a 30-day bill reprieve last week, making sure that people stay at home and not worry about service disconnection due to non-payment of bills.
Maynilad has announced on their Facebook page that they are suspending the disconnection of overdue accounts until April 14, 2020. They are also encouraging people who want to pay to use online banking, mobile fund transfer apps like PayMaya.
Manila Water has done the same today, with their Facebook announcement of their 30-day water bill payment extension from the due date. They provided online payment options as GCash or PayMaya for those that want to pay their bill for the month. They also assured people of adequate water supply, unless, they stated, there are emergency repairs or maintenance needed.
(Read: 6 Steps To Take To Maximize Productivity When Working Remotely)
Free internet access
Globe has also provided free and unlimited internet connection in select Metro Manila hospitals with their GoWiFi services, such as Ospital ng Makati, Chinese General Hospital, Metropolitan Medical Center, Philippine General Hospital, and St. Luke's Medical Center.
The complete list of hospitals with free Globe WiFi is provided here. 
Smart also provides "fast, free, all-day smart WiFi in hospitals" and other transport hubs in Metro Manila.
On their website, Smart lists the hospitals that they are providing with this service:
Asian Hospital
Cardinal Santos Medical Center
Chinese General Hospital
De Los Santos Medical Center
Dr Jesus M Delgado Hospital
Pasay General Hospital.
Philippine Orthopedic Center
Marikina Valley Medical Center
Novaliches District Hospital
Our Lady of Lourdes Hospital
They also remind the public that technically Smart WiFi is available at transport hubs such as the LRT1 and MRT3 stations as well as the following bus stations:  
Araneta Bus Port
Alps Terminal (Quezon City)
Baliwag Bus Terminal (Caloocan City)
DLTB Terminals (Pasay City)
German Espiritu Liner Bus Terminal (Quezon City)
Solid North Bus Terminal
South Bus Station (Muntinlupa City)
Victory Liner (Pasay City)
(Read: Maxicare, MediCard, and Pacific Cross Announce COVID-19 Coverage For Members)
Government initiatives
The memorandum on enhanced community quarantine from Executive Secretary Salvador Medialdea assures us that there will be more help and rollouts coming from the government.
Some of the proposed measures in light of COVID-19 are:
A reprieve on utility bills
An advance in the release of pro-rated 13th-month pay
A moratorium on lease rentals
Assistance for micro-, small- and medium-scale enterprises.
Senator Risa Hontiveros-Baraquel also called for an immediate grant of hazard pay for health workers, government workers and the military, and all the other frontliners amid the community quarantine.
President Duterte's announcement of an enhanced community quarantine for mainland Luzon is already in place, with the President stating on March 16, 2020 that we are all soldiers in this war against COVID-19. 
In line with this, he urged big business owners such as Ayala Corporation, Robinsons, and San Miguel to help their employees financially.
"Maybe you can consider [paying] the 13th month pay, or kalahati sa sweldo nila (or half of their salary), as a way showing your solidarity for the Filipino at this critical time," Duterte suggested.
He also gave the go-signal for mayors to implement community quarantines in their respective cities even without the city council's approval. Barangay captains were also urged to help in the enforcement.