Use Your ATM More Effectively With These Tips
4 min read
Avoid charges, spot a tampered machine, and know what amount to withdraw on payday with this guide to managing your ATM card.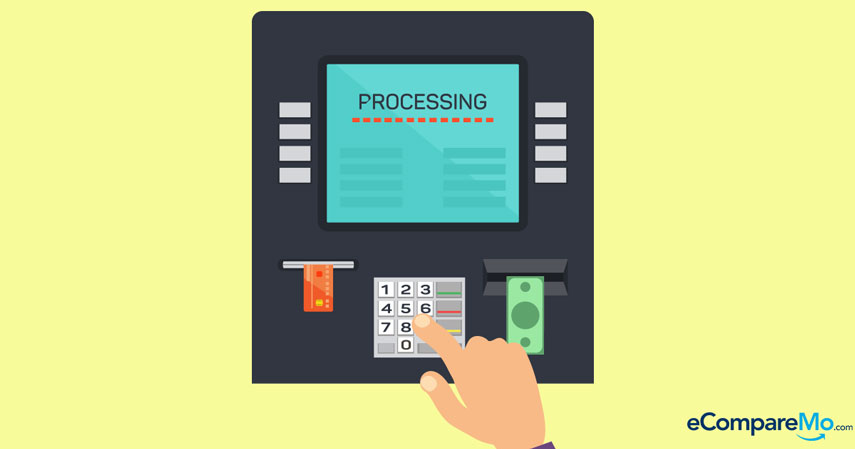 An automated teller machine (ATM), also called a cash machine, allows us to instantly withdraw money anytime, without the need to go to through a bank teller. However, like any bank service, using it comes with risks and, in some cases, a fee.
Here are six ATM management tips that can help you manage your savings account better.
1. About interbank fees
It's best to get cash from your issuing bank to avoid the corresponding interbank withdrawal fees. Should you really need to withdraw from another bank, be mindful of your remaining balance and take note of the following fees:
| | | |
| --- | --- | --- |
| Bank |       Interbank network |            Interbank withdrawal fee |
| BPI |       Expressnet |            P15 |
| BDO |       Megalink |            P11 |
| RCBC |       Bancnet |            P12 |
| UnionBank of the Philippines |       Megalink |            P12 |
| Metrobank |       Bancnet |            P11 |
On another note, know that you will still be charged a fee even if you only check your account balance in an ATM other than your issuing bank. To avoid unnecessary charges, enroll in your issuer's online banking facility and get access to online and/or mobile banking so you can check and/or transfer your funds anytime you want.
The Bangko Sentral ng Pilipinas (BSP) does not set a limit on the amount of fees and charges that banks collect from their depositors. In return, banks take responsibility in informing their clients of important charges and fees.
2. How much is best to withdraw on a payday?
This is entirely subjective, but there are a lot of ways you can manage your finances such as the Pareto principle, or 70-20-10 rule.
Practically speaking, consider your safety first. Just withdraw the amount that you need for the time being and do not bring a large sum of money with you.
If you have a habit of withdrawing small amounts of money each time you need cash, you will do better to limit your ATM visits. Get the money that you need within a set period, and learn to live with that amount by following a strict budget.
3. How to spot a tampered machine
ATM machines very rarely have trouble dispensing money. If you are not able to get your cash even after successful input of your PIN and the amount you need, then it's likely that the cash machine has been tampered.
In this case, get the receipt of your transaction and report this to the bank. Only withdraw money from banks you trust or in safe areas.
Identity theft can also happen through skimming devices, some of which are attached to the cash machines that copy the information on your card. Remain vigilant and report any unusual transactions to your bank.
4. Switch to an EMV card for added security
EMV stands for Europay, MasterCard, and Visa. These card networks are the ones who originally created the security standard for chip payment technology. The EMV standard involves a computer chip on the card, adding a much stronger layer of security against fraudulent transactions. EMV is usually called a chip-and-pin card. Each transaction has a unique code, so even if your card was run through a skimming device, they won't be able to read your personal information. The Personal Identification Number (PIN) is required in the authentication process.
According to the BSP circular no. 808 Series of 2013, all banks in the Philippines should implement the new EMV technology to all ATM cards by January 2017. This is not yet applied in all ATMs in the country, but in case you want to use a more secure ATM, some of the leading banks already offer chip-and-pin ATM cards.
5. PIN security
If you have been a victim of a fraudulent transaction, change your PIN immediately. PIN is usually made up of four to six digits, so make sure you don't use easy-to-trace numbers such as your birthday, or that of your immediate family.
Never share your PIN with anyone unless absolutely necessary, and only to someone that you completely trust.
6. Using your ATM card abroad
If you plan on using your ATM abroad, get to know the withdrawal limits of your bank, as well as the possible fees that foreign banks may charge you. Usually, the withdrawal fee in foreign banks costs around P150 to P200 for Visa and MasterCard ATMs.
You may also use your ATM to pay for your transactions abroad, granted that you have enough cash on your account. —Kristel Serran