6 Resume Writing Mistakes That Will Cost You The Job
2 min read
Avoid these boo-boos and increase your chances of scoring that preliminary interview with the hiring manager.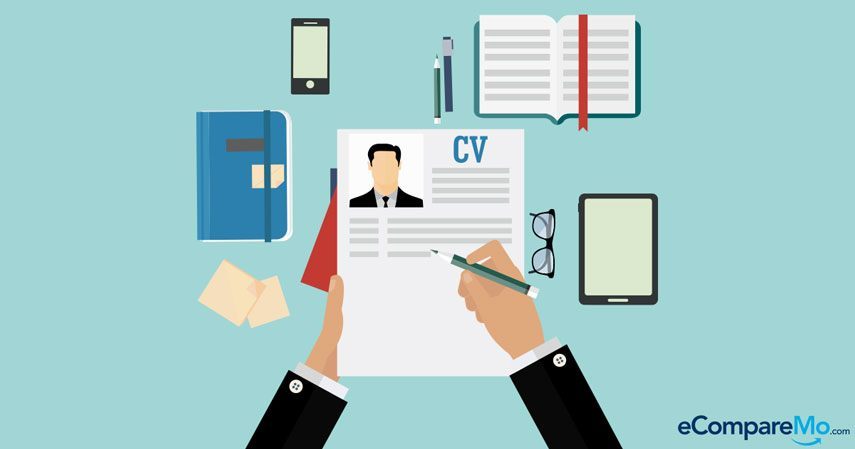 According to the ERE Recruiting Intelligence, around 250 resumes are received for a single job post. And as per the compiled data of resume writing experts Martin Buckland, only 35% of applicants are qualified for the job they're applying for.
In a pool of a thousand resumes, how do you make yours stand out? How do you get to the next step?
Before you click the "submit" button, check for these telltale signs to see if your resume needs a major overhaul.
1. Typos and grammatical errors
To err is human, but when writing your resume, you can't afford to commit mistakes. According to indeed.com, there are five potential errors on a typical job hunter—and almost 60 percent of the issues are grammatical. "Good grammar is credibility," says Kyle Wiens of Harvard Business Review. "Good grammar makes good business sense. A strong command of the English language suggests that you pay attention to details, particularly the mastery of basic English.
2. Sappy and lengthy
The average time spent by recruiters on a resume is only five to seven seconds. So save all the minor details for the interview. Create a good first impression by keeping the details in your CV short and concise. A two-page resume will suffice to cover the skill set, professional experience, and achievements related to the position you are applying for. Remember the rule: Show, don't tell.
3. Hard-to-read formatting
Meaning and form have a direct relationship. The look of your resume is as important as the content as the layout is also suggestive of how professional you are. Unless you are applying for an art-related post, you should make it a point that your CV looks neat and readable. At least an inch of margins will make your CV look less crowded. Use two font typefaces tops, and bold and italics sparingly, for readability. Emphasize your skills and professional attainments using bullet points.
4. Negativity
Work-related #hugot? Just stop it right there. Your potential employer would not want to receive your back-patting stories about your previous company. They wouldn't want to read your rants about traffic or the difficulty of your daily struggles that only this job could save you. What an employer want to hire is an employee who has a sense of professionalism and a positive outlook toward work. Don't be an energy vampire on paper.
5. Fabricated information
Weaving words of lies in your resume is the worst you can do when job hunting. You think falsifying your experiences and skills just to appear impressive will land you the job? Think again. Companies do a thorough background check on their potential employees, and that includes your educational and professional background.
6. Overselling yourself
Confidence is a good sign that you know how to put the best cards on the table. However, you don't want to irrelevant achievements to consume the space on your CV. Your "Best in Monologue" Award garnered way back from high school won't be important anymore if you already made it clear that you have an AB in Communications. –Diana Lyn Balbalosa