Top Wellness Centers In The Philippines
3 min read
Health is wealth, and spending on your health is definitely a sound investment. As health expenses don't come in cheap, availing of a personal loan is a worthwhile expenditure.
Here are some of the top health and wellness centers in Metro Manila that will benefit any individual.
Contour Rehabilitation & Wellness
The very first facility to bring the advanced technology of Cryosauna Space Cabin and Cryofan, Contour is the go-to of many elite athletes in the country.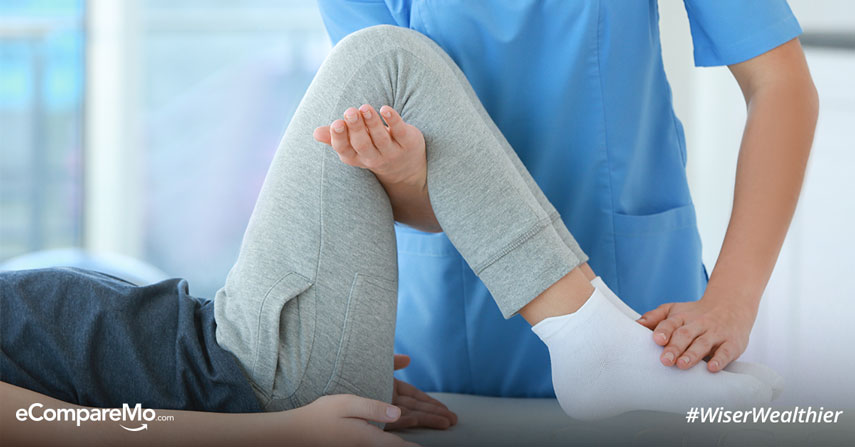 Cryotherapy, one of their main services, aids in faster recovery from surgery and injuries, relief from competitive sports or training, swelling, and joint disorders. As extreme cold stimulates the central nervous system response, it also helps to increase collagen production, boost metabolism, and skin problems.
3/F Don Gesu Building, Don Jesus Boulevard, Alabang Hills, Muntinlupa City, Philippines 1771
Peak Orthopedic & Sports Physical Therapy
Are you suffering from a curvature of the spine from spending long hours at your work desk? Scoliosis and other pro-active physical rehabilitation are the specialties of Peak Orthopedic.
Aside from ergonomic and work injury prevention programs, Peak also specializes in Spinal Decompression therapy. It is a non-surgical way to relieve pain from nerve disks (bulging or herniated disk).
Electrical Stimulation is also a popular treatment for muscle and tissue stimulation. Peak uses the advanced Chattanooga Vectra Genisys with different options of wave forms when doing muscle therapy.
Eastwood City, Bagumbayan, Libis Quezon City
Gold Street corner Greenhills Drive, Davao City 8000
Laser Wellness Philippines
Laser acupuncture is a combination of modern advancement and traditional Chinese acupuncture. With the needleless procedure, the acupuncture points are stimulated by cold laser.
This therapy is used for smoking cessation and substance abuse, as well as assisting in weight loss. And if you're also seeking therapy for depression, insomnia, stress and anxiety, this is the procedure just might be what the doctor ordered.
2nd Floor Southpark Plaza, Paseo de Magallanes, Magallanes Village, Makati City
Intercare
Aside from the conventional rehabilitative and sports therapy, and traditional acupuncture and dry needling, Intercare specializes in body rehabilitation such as chiropractic practice.
This treatment addresses the displacement of spine brought about by stress, tension, over exertion, accidents or injury.
Another one of their specializations, myotherapy, is a type of massage that diminishes inflammation or pain in the lower back, neck, and shoulder—common areas that ache due to stress and fatigue (or playing way too many computer games).
Intercare Building, 8420 Kalayaan Avenue, Makati City
Remnant Institute Inc.
This place is a haven for workaholics, as Remnant offers spiritual and naturopathic healing. The stress-buster hit services of Remnant are the plantar fascia or sports massage, and spinal therapy.
Myofascial release addresses muscular discomforts through a form of soft tissue manipulation to release constriction of fascia, integument, muscles and bones. They also offer prenatal massage for pregnant women.
Anita Bldg., Cor. Timog Ave., along Quezon Avenue, Q.C.
#21 Mira Nila Homes, Congressional Extension Ave., QC
Greenhills Natural Healing
Greenhills Natural Healing offers a fusion of both traditional alternative medicine and modern science.
Their advanced Bio Magnetic Pulser aids in kidney restoration post-dialysis; helps fight cancer in the liver, colon, brain and blood; and aids in preventing meningitis, cardiovascular disease, and clogged arteries. It also aids in cell/organ rejuvenation and reverse the aging process.
For those who are looking to detox, Colonics offers a gentle way to cleanse the colon through purified water.
Another advanced specialty is the Bio zapper and blood purifier, which use electric currents to destroy bacteria and parasites in the blood and tissues.
Bio tens, on the other hand, is a low-risk nerve stimulation done on the skin to reduce fatigue and improve blood circulation, balance body acidity, emulsify body fats, prevent cancer cell growth, and fight diabetes.
Suites 208-209 State Condominium IV Ortigas Avenue Greenhills San Juan City, Metro Manila