Top Investment Opportunities For OFWs
4 min read
There are several investments for OFW professionals in the country to aid them in increasing their income and enable them to reach their financial goals faster.
Perfect timing, as the Philippine economy continues to thrive with the help of steady cash remittances from OFWs. In fact, remittance flows up to 5.9% in the first two months of 2017—accumulating up to $4.338 billion.
This makes overseas Filipino workers (OFWs) the country's modern-day economic heroes. But despite being a hero to the economy of the Philippines, many overseas Filipino workers still face financial problems.
Many Filipinos work abroad and sacrifice time away from their families to give them a better and brighter future. However, we all know that an overseas career is not forever.
There will come a time that they will retire and won't have enough funds as much as they do before. Given these circumstances, OFWs should have an added source of income that will allow them to become retirement ready.
Good news, because there are several ways on how an OFW can diversify their income and achieve financial freedom. We have scored few of the profitable investment opportunities offered to OFWS.
Putting up a business
OFWs should start having an entrepreneurial mindset. After all, people do not have a lifetime energy to work abroad forever. Therefore, starting up your own venture is a great way to either increase or replace your OFW income.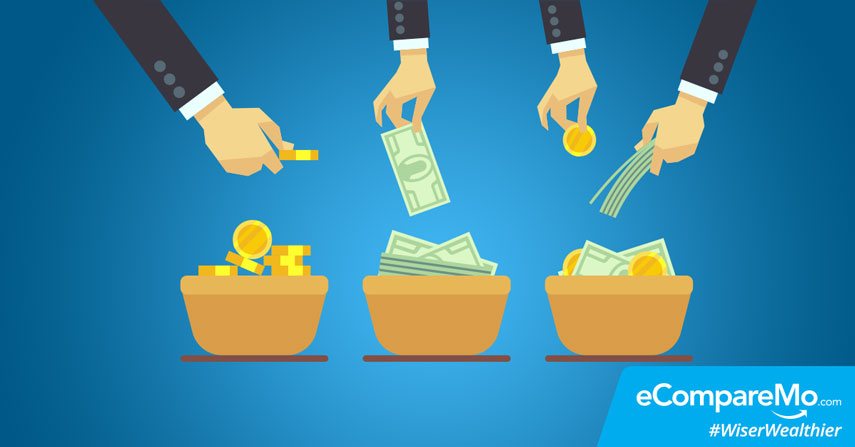 Some of the best OFW business opportunities are laundry service, food cart, online selling business, and rice retailing business. Make sure to choose a business that matches the capital you have.
However, if you do not have enough funds to start your venture, you can avail an OFW loan assistance from different loan providers in the country.
Franchising
If you do not have any creative business idea in mind, you can opt for franchising. Franchising refers to the acquiring of rights to market a certain product or service and uses their name, logo, and trademark as well, which is owned by a franchisor.
The good thing about franchising is that you are following a systematic and tested business concept. Additionally, the franchisor will guide you on the basics of running the business and even suggest a perfect location for your franchise, which will be profitable for your business.
Stock market investment
Investing in the stock market simply means buying stocks and becoming a shareholder of a certain traded company. However, the stock market is not an easy form of investment. You must fully know the market and equipped yourself with the basics of stock trading, enabling you to know how to play the game right.
With the advent of several online platforms today, OFWs can easily open an account where they can buy and sell stocks easier and faster.
Real estate
The real estate industry in the Philippines is certainly booming and becomes an efficient avenue for investment. Seek the help of real estate experts to guide you in choosing the right real estate property that suits your capital, risk profile, and financial goals.
OFWs can generate income from a real estate property by either selling the property when the value goes up or using it as a rental business.
OFW investment tips
Investing your hard-earned money is one of the crucial decisions you will ever make. So, it is essential that you take careful steps before wagering your money on anything. Here are some of the things that you must do before making an investment:
Make time reading financial and investing books
Investing is quite intimidating, however, educating yourself will surely make you equipped with all your financial decisions. Invest time reading books about finance and business since these tools can give you a glimpse of building wealth and enable you to become financial literate. As Warren Buffet says, "Never invest in a business you cannot understand."
Determine your risk profile
Are you a conservative type of investor or a risk-taker? Make sure to choose an investment that matches your risk profile.
Know your cash flow
For some, investing means gambling your money to something without the assurance of return of investment. Therefore, before investing in anything, determine your budget first to know how much you can invest with your monthly income.
Get out of bad debt
Before making any investment, make sure that you do not have any bad debt. In case you do, settle it first before investing. In getting out of a bad debt, pay the ones with higher interest first.
Define your goals and priorities
Lastly, you must set your goals and priorities before investing. Defining your goals will allow you to understand why you need to invest and motivate you to achieve your targets as well.
Despite the promise of better wages and opportunities for career growth, we all know that working abroad is not easy. With this, having an extra source of income will allow any OFW to shorten their stay abroad and can go back to the Philippines knowing that they are financially prepared for their future.