Top Hatchbacks In The Philippines 2020
6 min read
Hatchbacks remain a popular compact car among motorists for being budget-friendly, fuel-efficient, and chock-full of room for both storage and passengers.
First, let's talk about the design. It's distinctive for its upward swinging rear door that reveals the trunk area. Collapsible rear passenger seats could easily make room for large items such as bikes. And because of its diminutive size, it's easier to park and maneuver.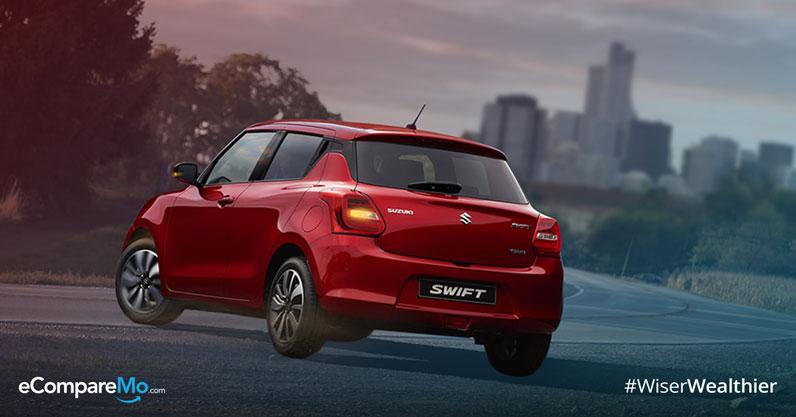 All things considered, hatchbacks are indeed good value for money. Most people opt for this type of vehicle because it is easier to maintain and less complicated than most cars.
History of hatchbacks
The first hatchback was developed back in the 1930s, with the 1938 Citroën 11CV Commerciale gaining popularity at the time. After World War II, hatchbacks with modern design you see today were produced.
Here in the Philippines, having a compact car is an advantage as you can freely navigate easily and effortlessly through the busy streets of Manila.
This 2019, new designs have been released in the market and if you are planning to own one, here are the top 14 hatchbacks in the Philippines you need to check out.
(Read: Hatchback Vs. Sedan: Which Car Type Is Right For You?)
1. Kia Picanto
Price range: P590,000 to P750,000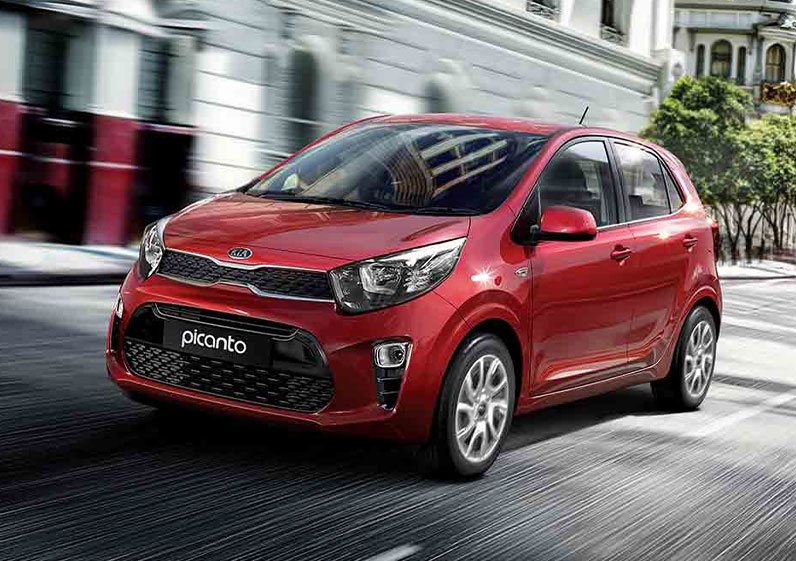 The Kia Picanto is known for its compact size and easy to navigate functions but never underestimate its capability.
It has a five-speed MT, a 1.2L four-cylinder and an upgraded chassis, and is powerful enough to catch up with other types of vehicles.
The interior of the Kia Picanto has a modern and parallel design that gives an added space in the headroom and legroom of the cabin. The rear seats can be folded to a 60:40 split ratio. This car has a fuel consumption of 25.6 km/L that's hard to match.
2. Toyota Wigo 2019
Price: P547,000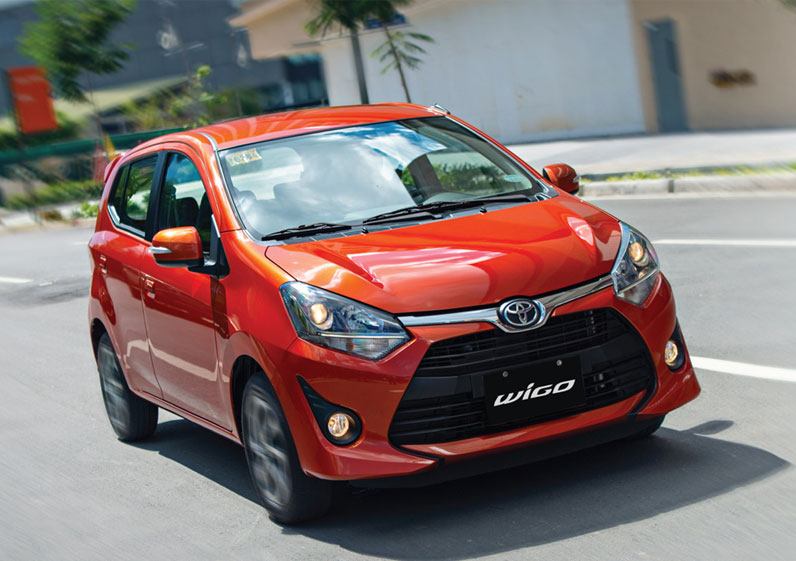 One of the most affordable subcompact hatchbacks now in the market is the Toyota Wigo. Its simple design and attractive price have enticed many a Filipino customer.
It also has good fuel efficiency and has excellent safety features like ABS and airbags. The Wigo has easy-to-drive functionality because of its 1.0L engine.
The second row of the seats are easily retractable, revealing an impressive cargo space that's perfect for baggage-heavy road trips.
3. Mitsubishi Mirage 2019
Price: P630,000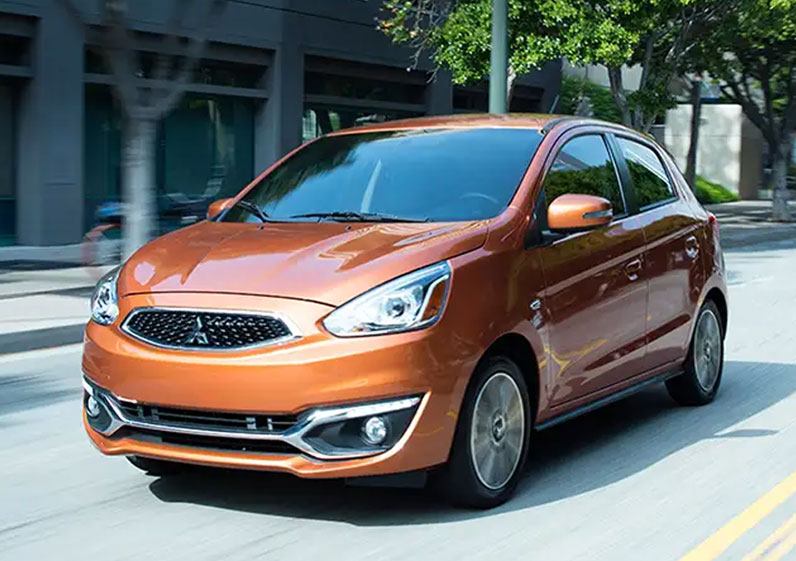 The Mitsubishi Mirage has always been very popular in the market but this time, it has been restyled with a lower grille and updated headlights. They also reshaped the bumper which gives it a sportier look. As for the interior, you won't have any problem with comfort as it has plenty of legroom.
It may be compact but it has a very strong gasoline engine that dispenses robust power of 78 hp with a torque of 100 km.
4. Hyundai Eon
Price: P508,000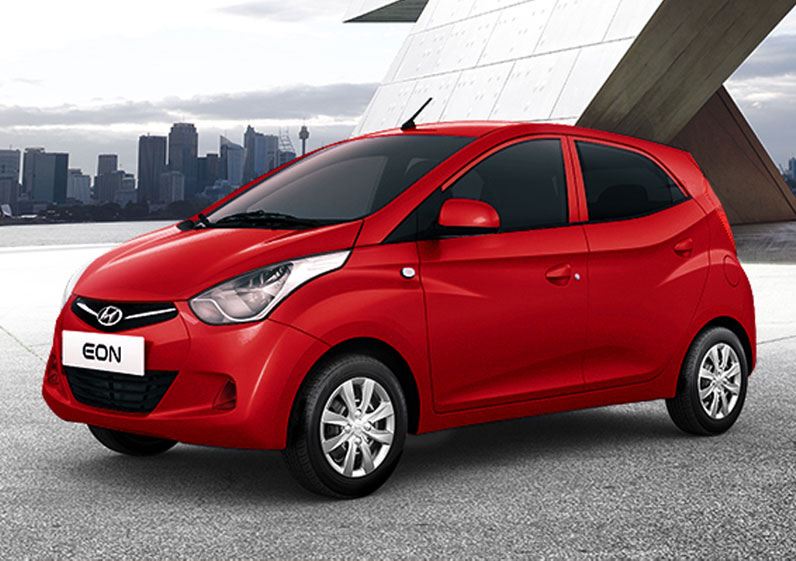 One of the popular hatchbacks that came in the Philippines through Korea is the Hyundai Eon. It is a 5-seater compact car that only weighs 190 kg.
It may be small but it is powered by 0.8-liter gasoline engine, five-speed manual transmission and comes up with the vast maximum capacity output of 56 hp and 75 Nm of torque. A fully equipped car perfect for first-time drivers.
5. Suzuki Alto 800 2019
Price: P445,000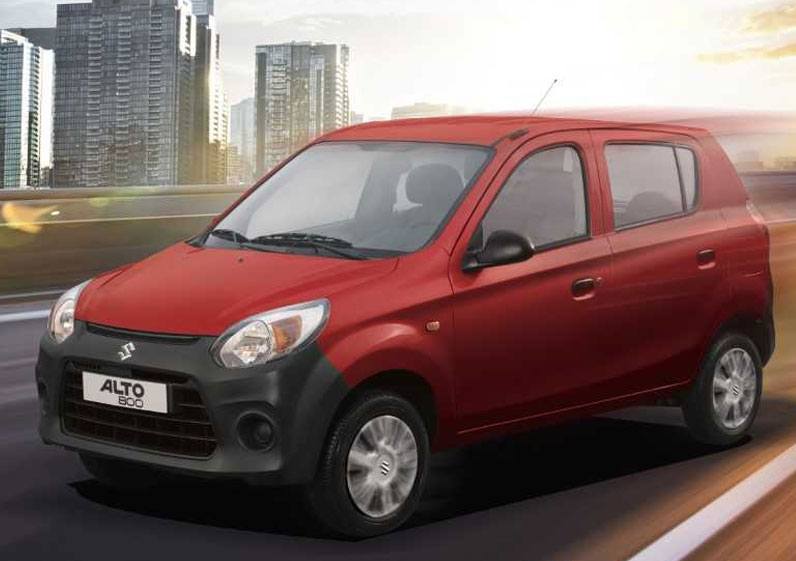 City driving has never been as convenient and efficient as it is with this micro hatchback Suzuki Alto 800. It distributes power of 47 hp with 67 Nm of torque with a 0.8L (798cc) SOHC 3-cylinder 12-valve gasoline engine.
6. Chevrolet Spark
Price: P138,978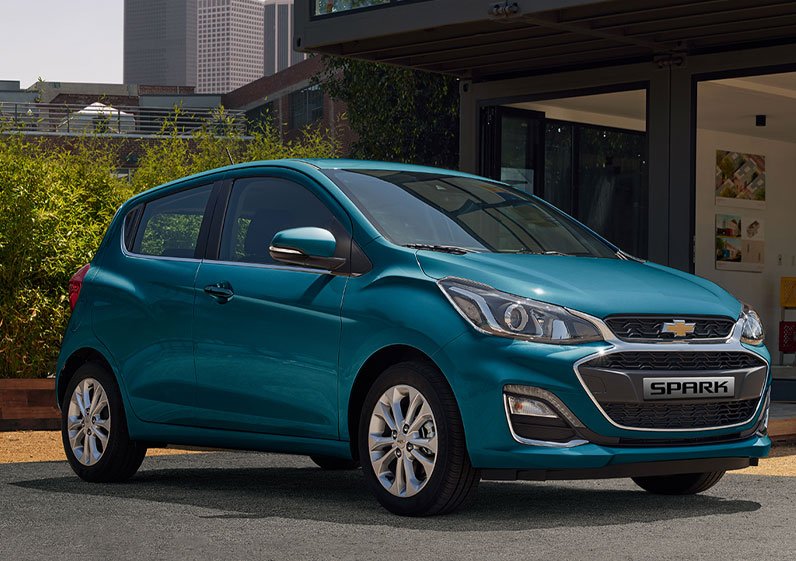 This is also known as the Daewoo Maltz. It was first released in 1998 and is popularly known as one of the best "city car."
It's a five-door hatchback with the surprising feature of a seven-inch touchscreen. Chevrolet MyLink infotainment system comes with AUX/Bluetooth/USB connectivity.
You may choose between the two types: five-speed manual or a CVT transmission.
7. BMW 1 Series
Price: P2,690,000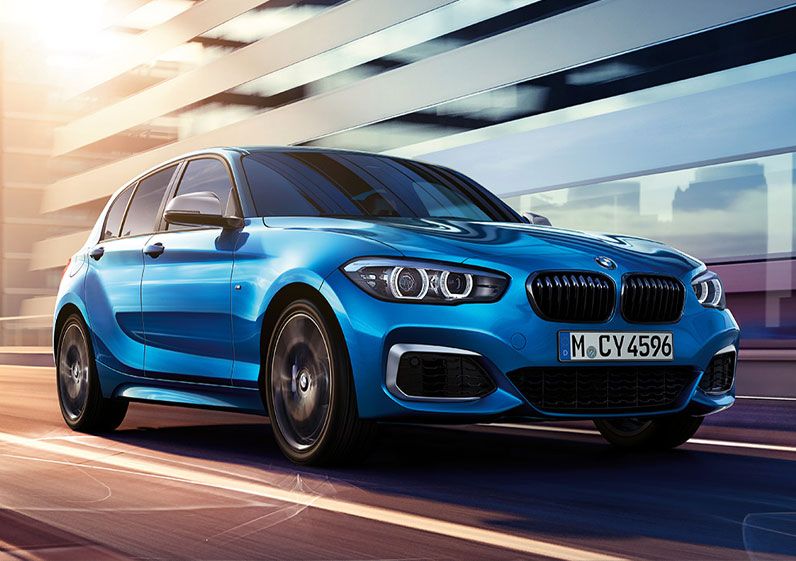 Cruise around the city in elegance with the BMW 1 Series. A hatchback that boasts a 1499 displacement, a 136 / 6450 max power and 220 / 4300 max torque, it is very powerful for a compact car.
8. Suzuki Swift
Price: P899,000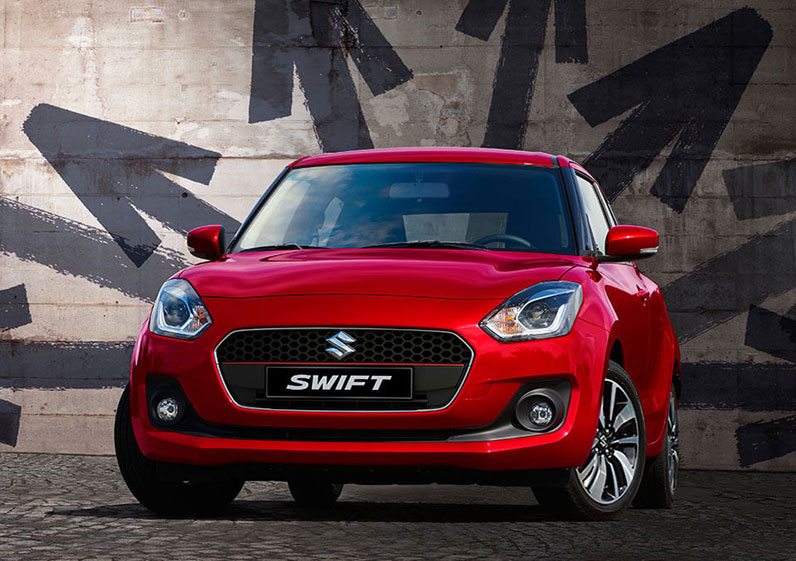 This falls into the subcompact hatchback category and is popular among female drivers.
It has impressive security features such as airbags, ABS, ISOFIX child seat anchors, three-point seatbelts, and automatic climate control that will put your mind at ease during traveling.
The Japanese carmaker gave this version of the Swift a new look with a larger grille and sharper headlights.
9. Suzuki Celerio
Price: P598,000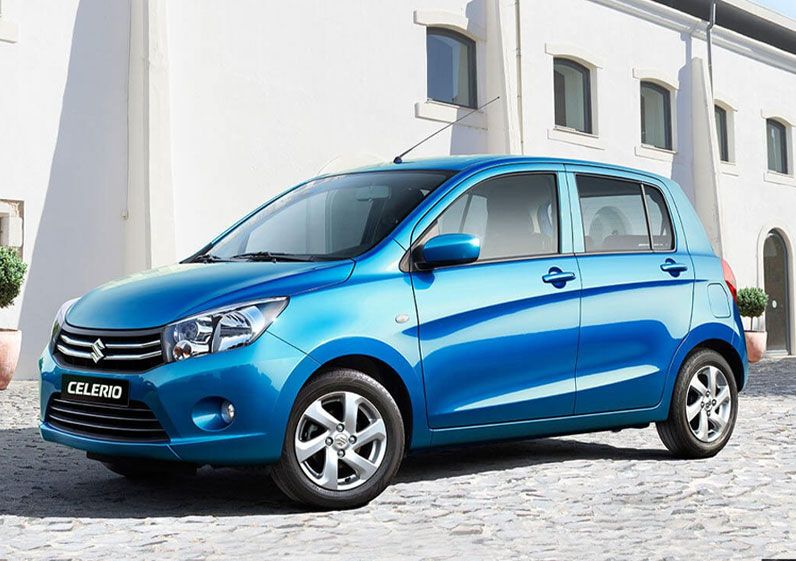 When it comes to versatility and fuel-efficiency, the Suzuki Celerio is a classic hatchback that offers generous interior space. If you frequent places with tight parking spaces, this one's a good choice for you.
10. Honda Brio
Price: P585,000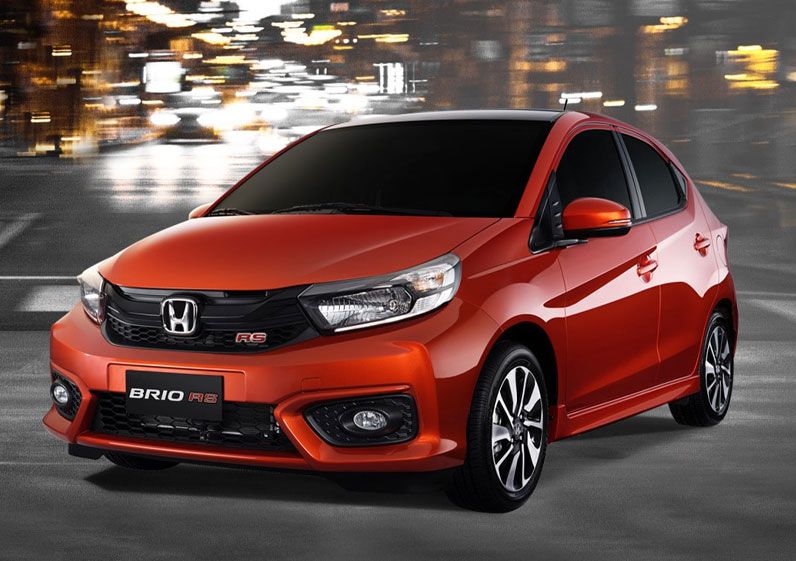 The Honda Brio is known for its sleek and superior performance with easy navigation features.
The interior design is simple with a minimalist style. The 2019 version also has more legroom and headroom than the previous version.
Powered by a 1.2-liter gasoline engine running 89hp and 110Nm, it is arguably one of the most preferred hatchbacks in the country.
11. Chery QQ3
Price: P499,000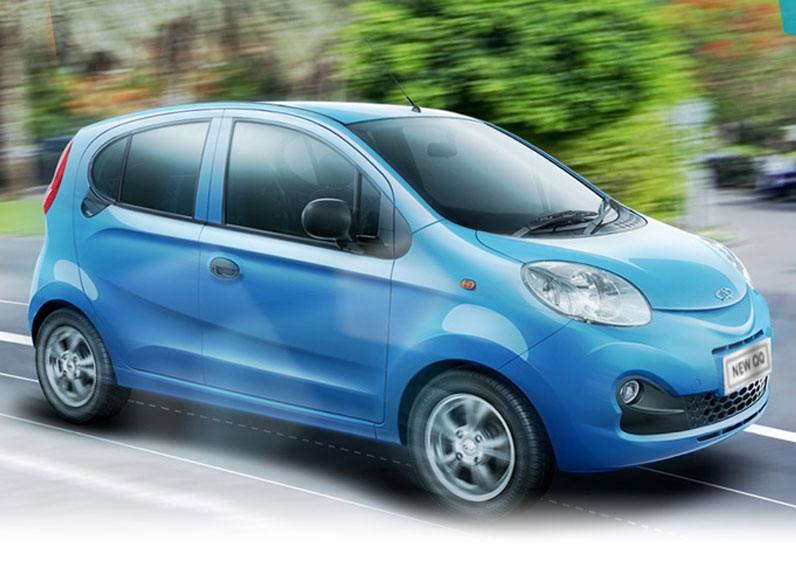 Coming from a Chinese automotive maker comes Chery QQ3. It may sound unfamiliar to you but this subcompact hatchback performs well on the road with its 998cc and a Valve Multi-Point Fuel Injected petrol engine. Small but powerful and fuel-efficient are some of its strong points.
(Read: Top 7 Affordable Toyota Cars In The Philippines: Price List And Buying Tips)
12. Honda Jazz
Price range: P857,000 to P1,078,000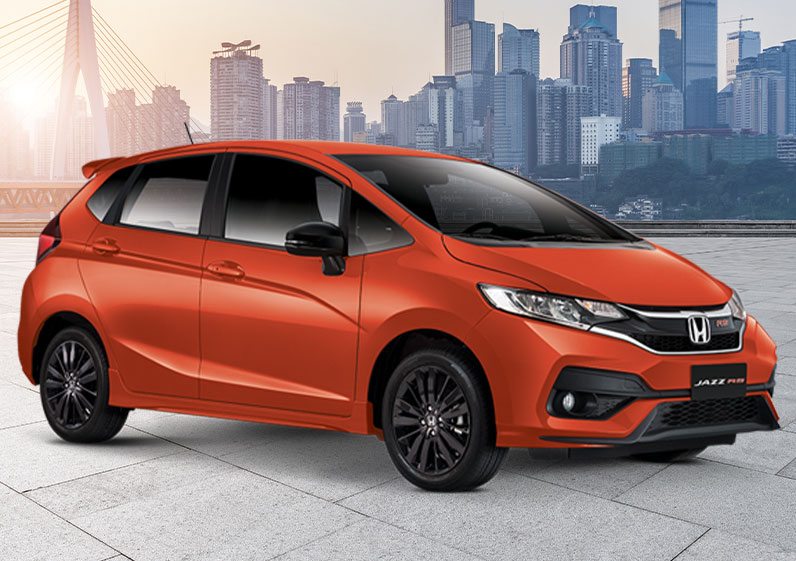 The Honda Jazz has several variants with a seating capacity of five. Having a ground clearance of 150, and a powerful engine displacement of 1,497, you won't easily dismiss it or undervalue its capacity and performance on the road.
13. Mercedes-Benz A-Class
Price range: P3,290,000 to P2,490,000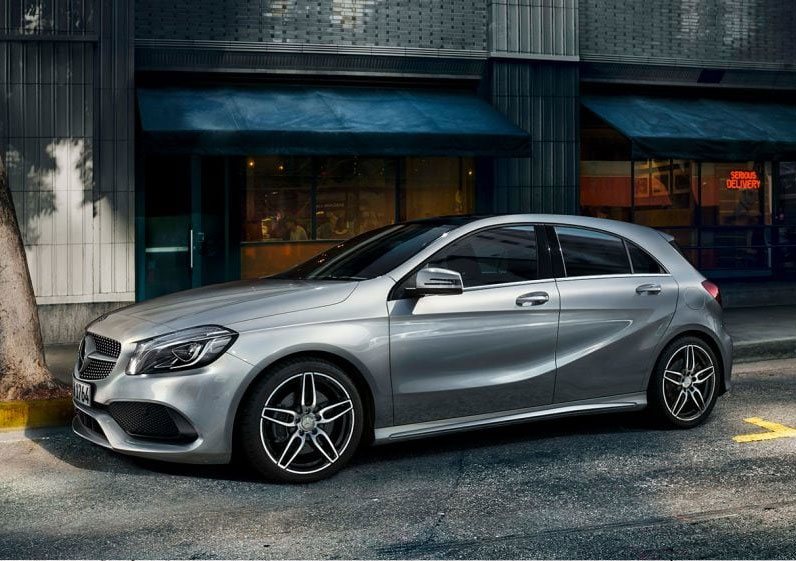 Opting for a classier sports car that's still compact at the same time? Check out the sleek and upscale Mercedes-Benz A-Class.
Get comfortable with its spacious and ultra-modern. Excellent specifications of dual-zone, double-filtered climate control, heated front seats, and a panoramic sunroof let you ride in comfort and style.
With a 1.3-liter turbocharged inline-4 gasoline engine, you get to experience a smooth and powerful ride.
14. Geely LC GB
Price range: P220,000 to P250,000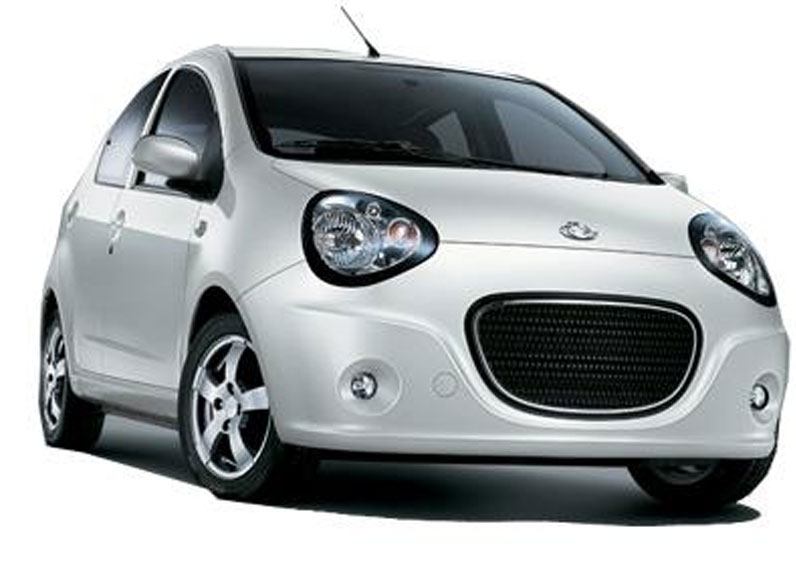 The Gely LC GB is an affordable hatchback that won't break the bank. This cute panda-like compact car is perfect for city drives.
(Read: Top 10 SUVs In The Philippines: 2019 Edition)
Hatchback pros and cons
Since we are talking about the subject of hatchbacks, you would need to think which of its features are your priority.
Do you prefer more room for passengers or more room for storage,, or both? Do you prefer having a compact lightweight car so you can easily maneuver it, or would you go after the style and design?
Here are the pros and cons of buying a hatchback:
Pros
It is compact and lightweight
Since it is compact, it makes parking in tight spaces or moving around crowded parking lots much easier
Fuel-efficient
More legroom and headroom for comfort
Less complicated engines so it means less maintenance
Cons
It can be slower than other cars
Designs can be very limited and the best exterior design you can get is the sporty ones
It has a lower ground clearance which can be a problem during floods
Not suitable for long drives especially in areas with rough roads. The low ground clearance could mean damage to the under chassis
It can lack enough security or protection from accident or from thieves
(Read: Vehicle Classifications Guide: Which Segment Does Your Car Really Fall Under?)
In a nutshell, it would all boil down to your preferences when buying a car. Hatchbacks have its own advantage and capabilities and it's amazing how this type of vehicle are dominating Southeast Asian roads.
Let's just say that they may be small but are smartly designed and packed with amazing features and functionality that you won't find in other vehicle types. You may contact your car dealer and discuss these preferences with them so they may recommend suitable hatchbacks for you.
(This article was written on Aug 30, 2019, and updated on January 13, 2020.)