Top 5 Most Expensive Beach Resorts In The Philippines
3 min read
Out of the 7,604 islands in the Philippines, you'd think that we'd all have a hard time deciding which one to see next. Suffice it to say, our country has a lot of beautiful and exotic public beaches than we could see in our lifetime. For backpackers, it's one of the best ways to go travel and love the Philippines even more.
Wonder which local destinations offer the most stunning beaches coupled with the best services? Look no further. Here are the top five most expensive and luxurious beach resorts in the Philippines, including their prices and amenities.
1. Amanpulo Resort, Pamalican Island, Palawan
Arguably the most popular exclusive beach in the Philippines, Amanpulo provides a world-class setting, with topnotch services and accommodation in the beautiful and very exclusive Pamalican island. It's world-renowned for its beautiful beach and privacy that even famous international celebrities come to visit the place.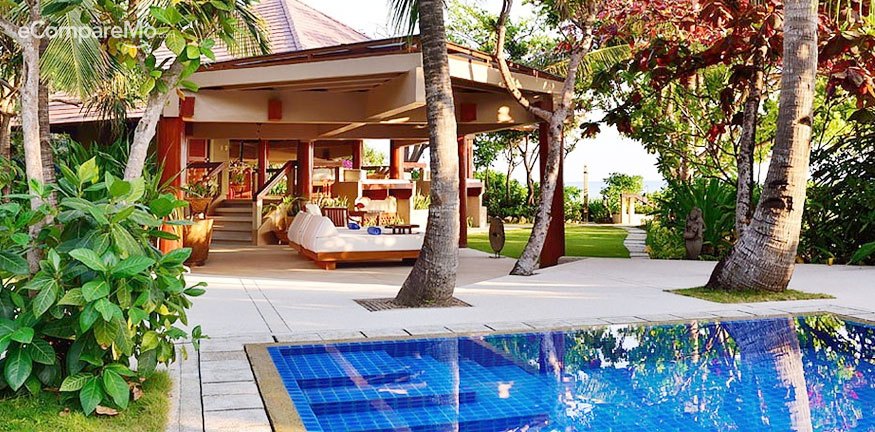 The perfect luxurious vacation starts with a private flight from Manila to Amanpulo island. There, a team led by your own personal butler, chef, and housemaid will welcome you, ready to provide you with five-star services.
Amanpulo can only be accessed via a private plane. The rates make it easily one of the most expensive in the country too, as their standard room ranges from P60,313 to P99,104.
2. Balesin Island Club, Polilo, Quezon Province
Fancy a members-only island getaway? Balesin is a 500-hectare island with themed villas and suites to choose from. For a P3 million membership fee, VIPs can enjoy 14 free nights and stay at any of their seven villas.
Each of the villas has its own theme, mainly taken from their namesakes. These are Balesin, Bali, Mykonos, Phuket, St. Tropez, Costa Del Sol, and Toscana.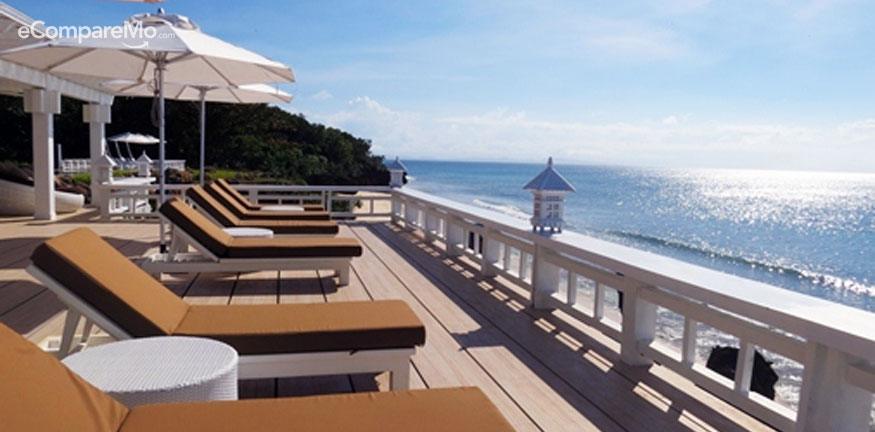 Balesin also prides in its sustainable development and environmental friendliness.
The island resort is 20 minutes away from Manila and can be reached through their own aircraft and VIP arrangements.
3. Dedon Island Resort, Siargao
Siargao has become even more popular in the last few years, thanks to surfers and bloggers who have come to appreciate and share their adventures on the island. More than its warm locals and provincial vibe, there lies an exclusive island fit for honeymooners, soul-searchers, and families alike.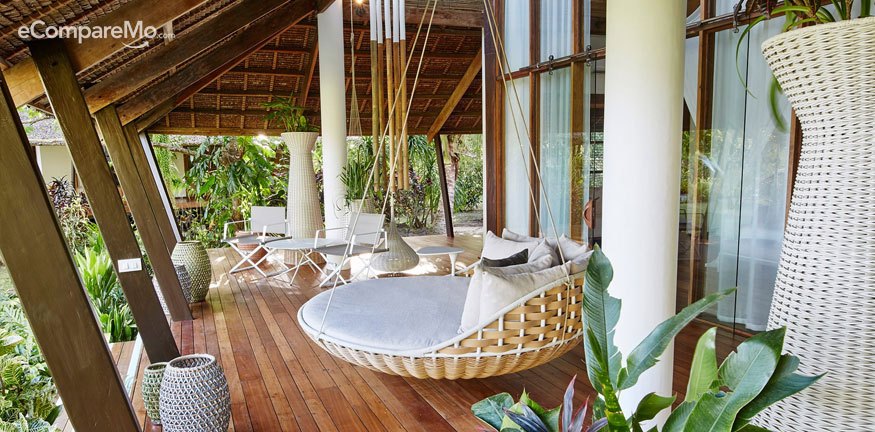 Dedon island Resort is located on a remote island in General Luna, Siargao. Everything from airport pickup to most of the activities and amenities at the resort is already included in the accommodation package, which makes your stay even more special.
The rate per person start at $945 per night, or P47,150 per person for their Deluxe Villa. Kids under 10 years old are free. This comes with food, drinks, massages, outings, and activities for your stay, except diving and deep-sea fishing, which come at an added rate.
4. Huma Island Resort and Spa, Busuanga, Palawan
If you're dreaming of the Maldivian setting, Huma Island Resort and Spa is your exclusive local destination. It is located in the northern part of Palawan, near the UNESCO Biosphere Reserve and Calauit National Sanctuary Park.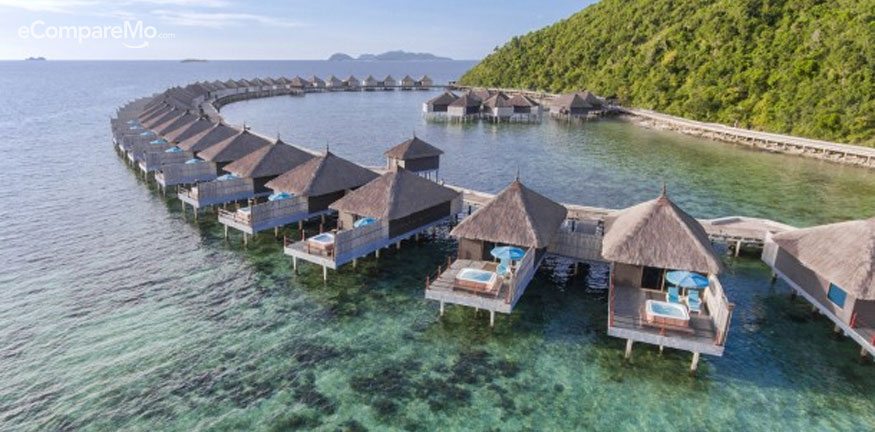 Villas line up along the beach, each with their own jacuzzi -and other five-star amenities. You can also choose to stay at their beach villas and Family or Presidential Suites.
Rates start at $930 per night for the Water Villa. This includes roundtrip airport and boat transfers from Busuanga Airport, a villa host, daily breakfast, and full use of the island's facilities.
5. The Island Buenavista, Davao
Ever dreamed of having an entire island all to yourself and/or company? The Island Buenavista Resort in Samal, Davao del Norte, gives you that experience for up to 34 overnight guests, and up to seventy 70 day-tour guests.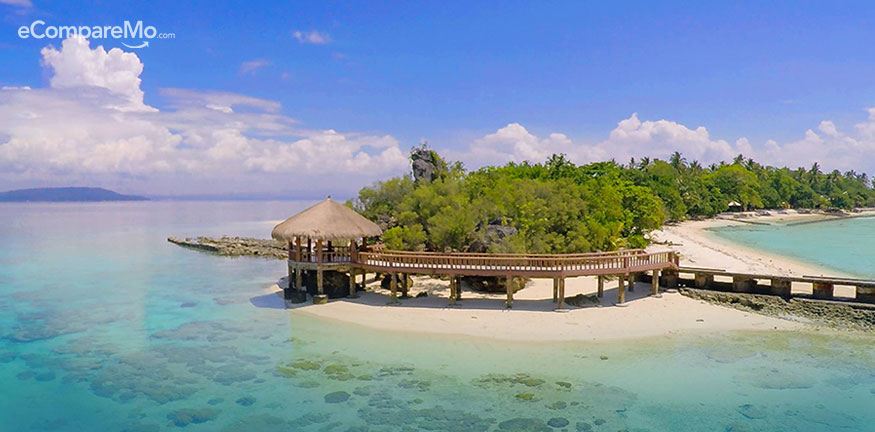 Once booked, you can stay at an accommodation of your choice on the island. Lounge at the beach huts during the day, and rest comfortably on the Executive Suite, Family Villa, and Island Suites. All meals are provided by resort staff who are very open to accommodate your requests and food preferences.
The Davao Gulf has plenty of beautiful dive spots. Give at least a week's notice to the staff for them to provide the diving gear and arrange for a divemaster. Overnight stays start at P137,000 for a maximum of 10 persons.