Battle Of The Spicy Chicken: KFC, Jollibee, McDonald's, and Ministop
5 min read
We're calling it: 2018 is the year of the spicy fried chicken, with an arms race heating up between the largest fast food chains in the country.
Currently, the colonel's army of blazing hot birds reigns supreme, but of late, challengers to the throne have emerged.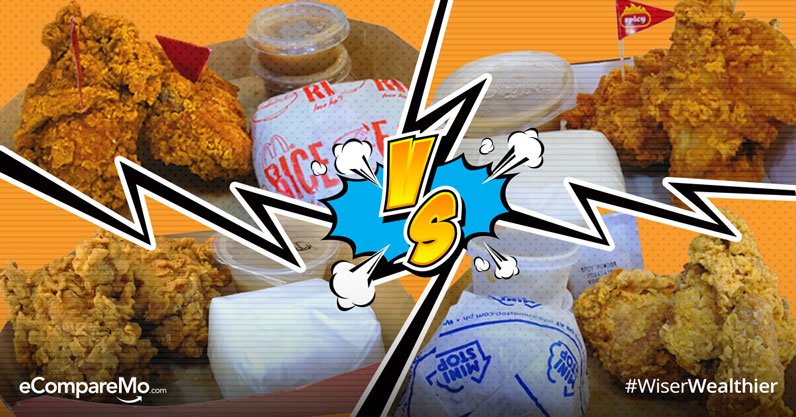 Who will take home the crown of the infernal hot chicken empire? We picked three fast food joints (and a crowd favorite convenience store) and put their legs, wings, thighs, and breasts to the taste test.
KFC: The defending champion
One-piece Hot & Crispy with rice: P85
Two-piece Hot & Crispy with rice: P145
With their secret combination of 11 herbs and spices (hint: one of them is paprika per the Colonel himself), KFC does not chicken out when it comes to finger-lickin' savory goodness.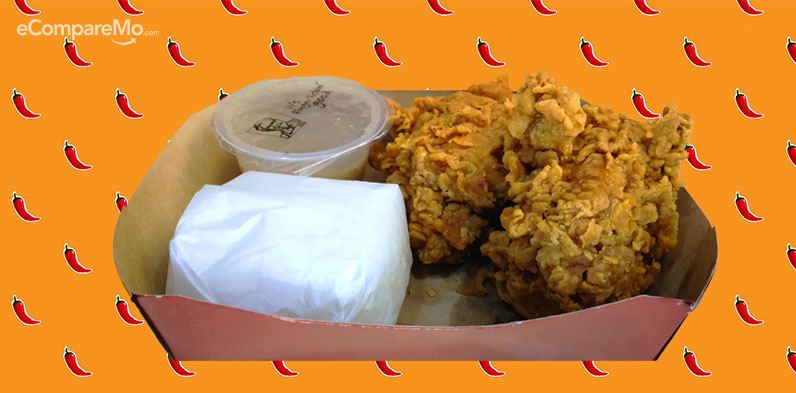 Their crowning glory may be the Original Recipe Chicken, but their Hot & Crispy is just as popular. Now, is it really as good as we think?
Spiciness factor:
KFC's spicy bird burns your mouth with a nice amount of spice in every bite. The spiciness is distributed evenly in the chicken and is consistent on both the skin and the meat. it doesn't leave an unpleasant heat in your mouth.
If the burn is making you uncomfortable, a splash of gravy will mellow down the spiciness a bit.
Overall fried chicken factor:
True to its name, KFC Hot & Crispy packs a crunch in every bite. However, things take a nosedive when you reach the meat part, which is pretty dry regardless of the part.
Protip: Keep things wet with the gravy. Since most KFC stores no longer offer the self-service gravy counter, you can just ask for a refill from the counter.
Jollibee: The Version 2.0
One-piece Extra Spicy Chicken Joy with rice: P77
Two-piece Extra Spicy Chicken Joy with rice: P151
For the longest time, Jollibee has been offering a spicy variant of its famous Chicken Joy, which is merely its chicken sprinkled with flavoring. However, some select stores in the country are now offering a reinvented Spicy Chicken Joy.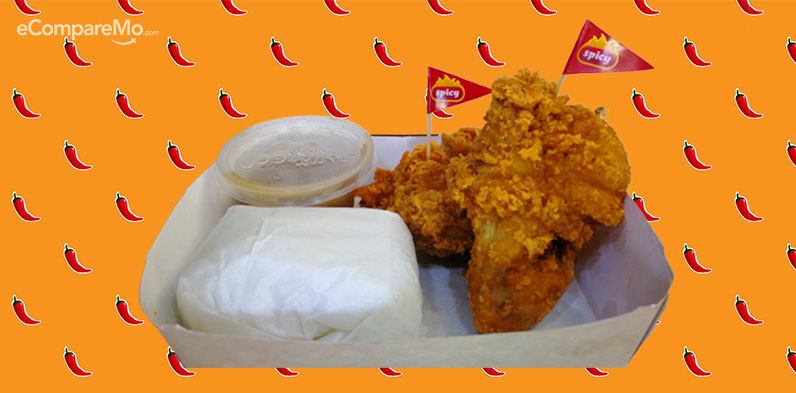 Has Jollibee perfected it this time?
Spiciness factor:
If you really want a chicken that packs heat, this one's for you.
Although the skin lacks some fire, the meat itself delivers all the spiciness you're looking for. Every bite of the Spicy Chicken Joy increases the burning sensation in your mouth, leaving you wanting for more.
Overall fried chicken factor:
Just like the original Chicken Joy, the skin is the best part of the hotter version of Jollibee's spicy chicken. While the original Chicken Joy's meat can boast of juiciness, the chicken meat of the spicy variant itself is bland and requires more than just a dollop of gravy.
McDonald's:  The Newcomer
One-piece Spicy Chicken McDo with rice: P80
Two-piece Spicy Chicken McDo with rice: P159
Chicken Mcdo may not be a crowd favorite, but it is a decent piece of fried chicken in terms of flavor and juiciness.
With McDonald releasing their new spicy Chicken Mcdo, the question is, do they stand a chance against those reigning favorites?
Spiciness factor:
From the skin to the meat, Spicy Chicken Mcdo leaves a mild but pleasant burn on the palate. It doesn't leave to much chemical hotness in your mouth and its spices blend perfectly well with the buttery and umami-laden flavors of the chicken.
Overall fried chicken factor:
When it comes to the flavor of the breading and the meat, there are no complaints in that department. Spicy Chicken Mcdo carries the same juiciness the original Chicken Mcdo is known for. Our only qualm with Spicy Chicken Mcdo is its size.
Protip: If you're having one delivered right at your doorstep, do yourself a favor and shell out P10 for extra gravy.
Ministop: The Dark Horse?
One-piece Uncle John's Spicy Chicken with rice: P73
Two-piece Uncle John's Spicy Chicken with rice: P118
The Uncle John's Fried Chicken of Ministop is a crowd favorite because of its size and price. Budgetarian students and workers, especially those suffering from petsa de peligro syndrome, rave rhapsodically about the convenience store's humongous pieces of fried chicken.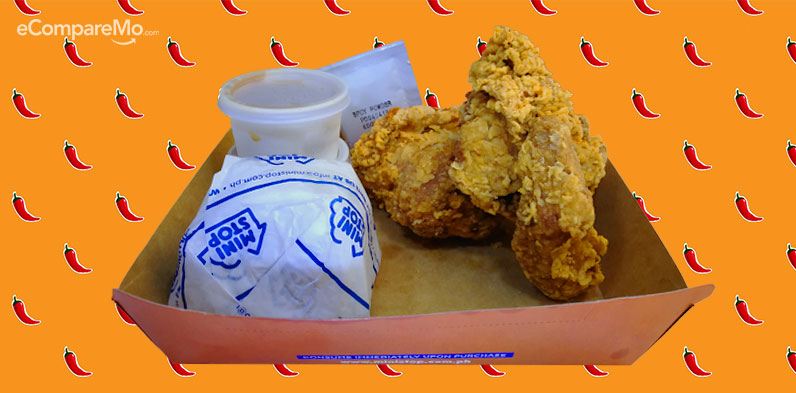 With the release of their spicy fried chicken, Ministop has officially joined the spicy chicken battle—but will they emerge victorious?
Spiciness factor:
Unlike other spicy fried chicken items in this article, Ministop's version comes with a somehow disappointing twist: they just give you packets of spicy powder to coat your bird.
Unfortunately, the spiciness of their powder is just on the surface level and doesn't really have any distinguishing flavor characteristics aside from the nasty burn it leaves in your mouth.
Needless to say, it underperforms in the heat meter.
Overall fried chicken factor:
If size matters, this chicken meal is the winner. But its volume mostly comes from the thick breading that proves to be too salty at times.
If you're lucky enough to get a piece that is freshly cooked, it's nicely moist. Unfortunately, the spicy pieces tend to be dry, no matter when you order them.
If you are all about getting your stomach filled with something heavy and affordable, this is your bird. If you want something a little more favorable, look elsewhere.
The verdict
After trying them all out, the Spicy Chicken Joy and Spicy Chicken Mcdo tie for the best piece of spicy chicken.
Both fried bird dishes have carried the well-loved characteristics of their original version and added a spicy kick to them. These two can go talon-to-talon against KFC's Hot & Crispy any time of the day.
For the overall spiciness, hats off to Jollibee for creating a sweat-dripping experience with the Spicy Chicken Joy. This is definitely an upgrade from their old formula.
Unfortunately, the new Spicy Chicken Joy isn't available in all Jollibee branches. As for the rest, it's still the same old spicy Chicken Joy covered in spicy seasoning powder.
This is where McDonald's excels; all their stores carry the Spicy Chicken Mcdo.
Overall, it's a well-balanced piece that allows the very flavors of the chicken to shine with the spicy kick. However, McDonald's chicken may come with a thicker breading at times and its size may not be enough to satisfy the inner size queen in you.
As for Ministop's take on the spicy bird? Just stick with the original Uncle John's Fried Chicken.