These Are The Lowest-Paying Jobs In The Philippines, According To DOLE
3 min read
While most of us were enjoying the long weekend, unsung heroes such as labor groups and related organizations were busy trumpeting the rights of workers, pushing for standardized national wages and the end of contractualization.
While seen by most people as nothing but a nuisance clamor, these groups were responsible for a lot of benefits that employees enjoy, among them termination without due process, overtime pay, collective bargaining, and maximum work hours.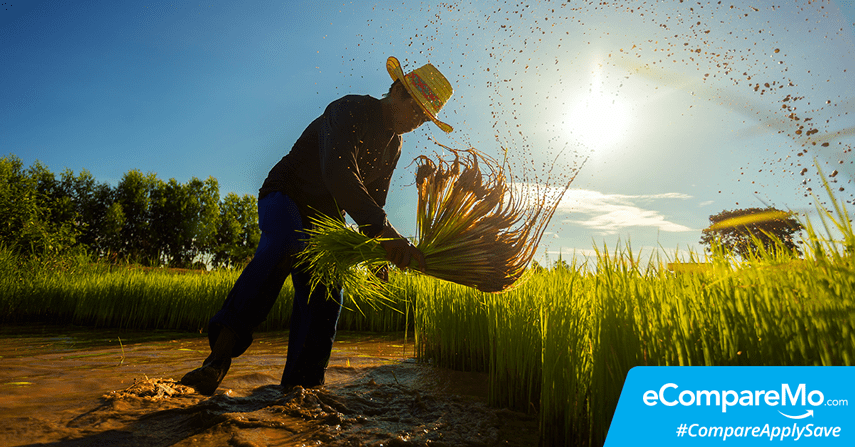 Despite their contribution to the country's labor sector—in fact, we have one of the most pro-labor codes in the world—a lot of sectors are still severely overworked and underpaid.
As a stinger, these employment groups comprised those who belong in certain sectors.
You may have an idea what the highest-paying jobs in the Philippines are, but do you know what the lowest-paid sectors are?
A huge gap
"Filipinos who provide for our basic needs and necessities are employed in some of the lowest-paying jobs in the country," a report on the Philippine Daily Inquirer stated.
Based on the Department of Labor and Employment's (DOLE) 2014 information on average wage rate in selected industries and operations, the lowest-paid workers fall under the said categories:
| | |
| --- | --- |
| Sector | Monthly wage |
| Wood processing plant operators | P8,074 |
| Miners and quarry workers | P8,045 |
| Field crop workers | P7,949 |
| Tailors, dressmakers, and hatters | P7,818 |
| Freight handlers | P7,620 |
| Aqua-farm cultivators | P7,088 |
| Forestry workers | P6,290 |
In 2014, the minimum wage in Metro Manila was P466 and the basic wage, P451. The P15 disparity was the additional cost-of-living-allowance approved during that time.
During the same year, the industries with the lowest average salaries per day were the following:
| | |
| --- | --- |
| Transport and Storage | P390.99 |
| Manufacturing | P346.74 |
| Construction | P329.80 |
| Mining and Quarrying | P319.45 |
| Accommodation and Food Service Activities | P314.61 |
| Wholesale and Retail Trade, Repair of Motor Vehicles and Motorcycles | P301.43 |
| Fishing and Aquaculture | P199.32 |
| Other Service Activities | P193.34 |
| Agriculture, Hunting, and Forestry | P184.53 |
| Informal sectors (ie., household services) | P125.74 |
Low pay, high demand
Why are farmers and other agricultural workers among the least-paid sectors in the country despite their critical importance?
According to a report by the World Bank, it's because of policies that do not advance the said segment. Since 1956, the workers in the agricultural industry have dwindled from 60 percent to 30 percent of the total workforce.
"Instead of rising labor-intensive manufacturing driving up job creation and real wages, Filipino workers have moved out of agriculture to become increasingly concentrated in low-skill, low-pay, informal service sector jobs," the report mentioned.
"The report argues that several policy distortions are at fault: unsuccessful land reforms and agricultural subsidies, early protectionist policies and uncompetitive markets, low investments by the government and the private sector, and costly regulations."
In addition, the Philippine Institute for Development Studies (PIDS) argued that underemployment is rampant in the agricultural industry, especially in regions outside NCR, Central Visayas, and Region XI.
"Underemployment in the country is high, though underemployment rates tend to be lower for regions with large urban centers. Underemployment is concentrated in agriculture," the report said.
Still, the World Bank is optimistic that things can still change. With changes in terms of policies and process set in place by the government, these—and other low-paying sectors will have a fighting chance in living a more decent life.
"For the Philippines, the need to restart a proper structural transformation process is clear. The report calls for a comprehensive reform agenda to boost agricultural productivity and revive manufacturing. At the top of the list are tackling the policy distortions to secure property rights; increasing competition; streamlining business regulations; and investing in education, health, and infrastructure."