Top 10 Interesting Sights At the 2017 Trans Sport Show
2 min read
The country's longest-running motor show just had its 25th anniversary edition this past weekend at the SMX Convention Center. Motorcycles were also present in force at this year's Trans Sport Show, proof that being around for a while doesn't mean the same old every time.
As further examples, here are our top 10 head turners from our time on the show floor.
1. Staunch Performance Subaru WRX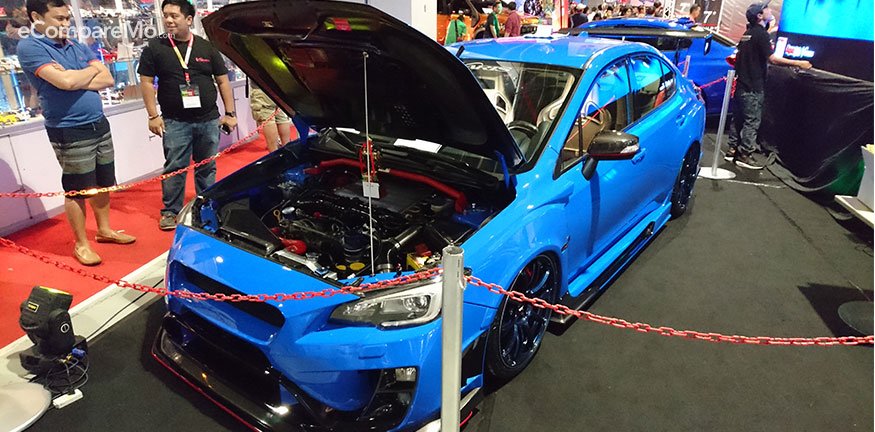 This particular CVT-equipped WRX has 365-wheel horsepower and is claimed to be the strongest in the Philippines. To remove the stigma that CVTs are boring and not worthy of sports cars, we need more examples like this–they are the future due to emissions and economy standards after all.
2. Spoon Sports × DZRacing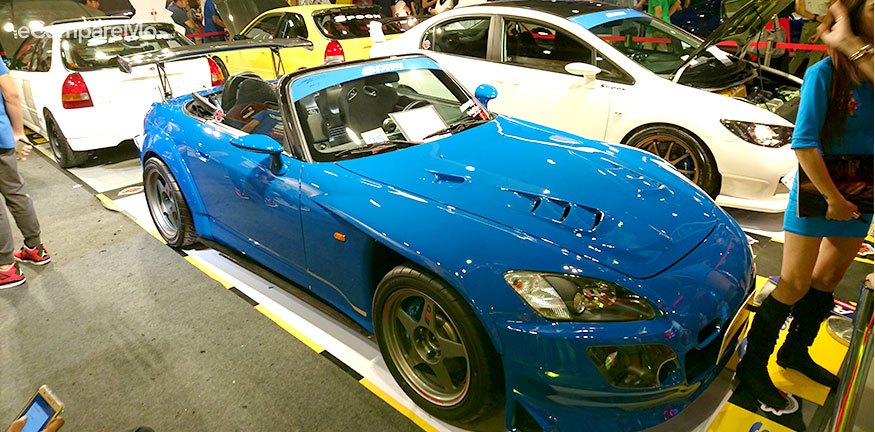 Aside from having authentic Spoon items available (aspirational goods for every Honda fanboy out there), the team at DZRacing even invited the brand's founder and president, Tatsuru Ichisima, over for the show–each of these cars bear the autograph of the legend on the dash.
3. 1971 De Tomaso Pantera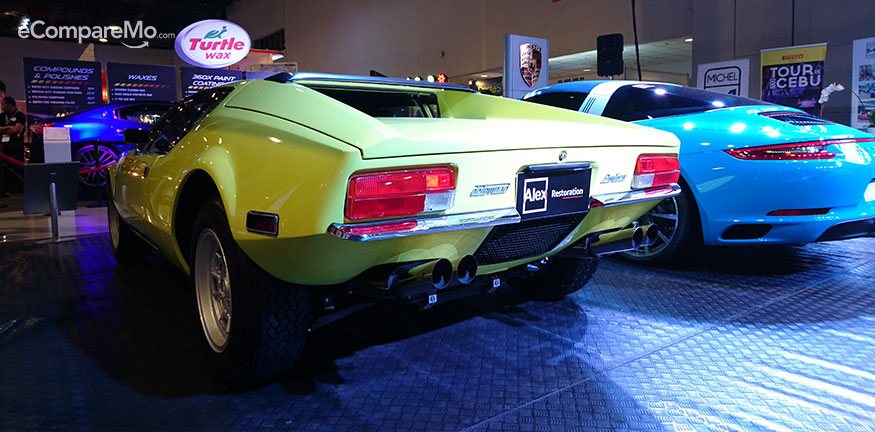 Alex Restoration's yellow classic is rarely seen, but well-known for being a best-of-both-worlds exotic–it's Italian design powered by a big Ford V8 inside. You might remember it from the starting sequence of the Fast Five film and think, "What was that black car?"
4. Audi R8 for Sale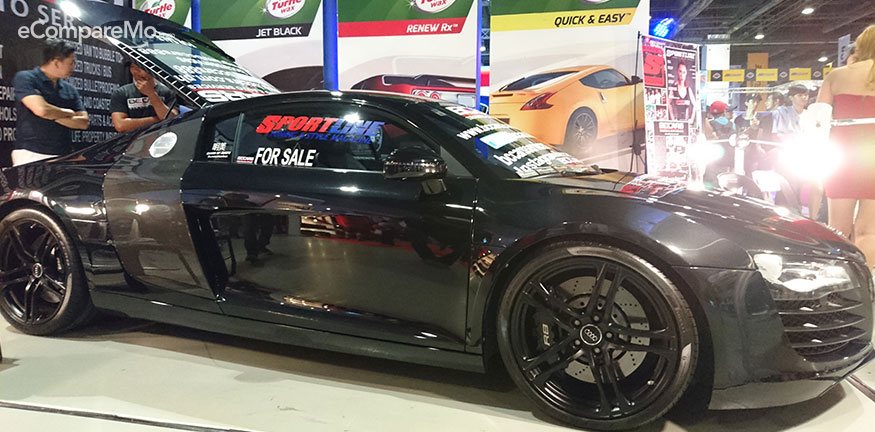 There are a lot of things to buy at the Trans Sport Show, but nothing would put a dent into your wallet like going for this 2009 Audi R8 from BC Cars–even with the show-only discount they're offering!
5. Free tattoos*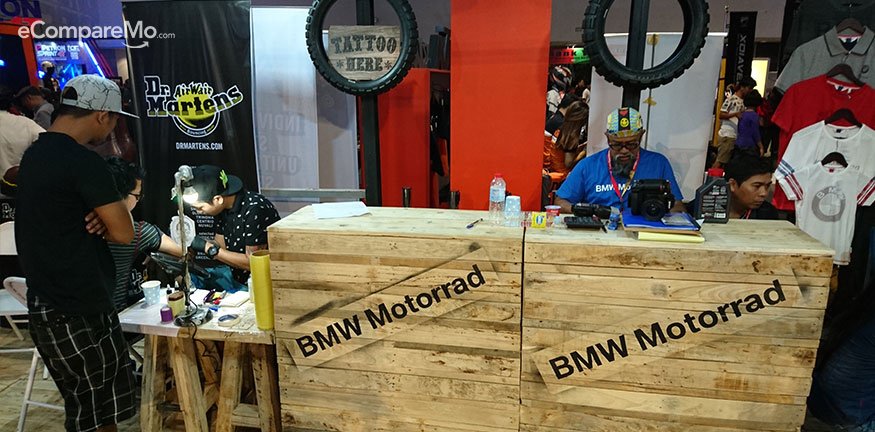 Tough bikers often come inked, it's part of a stereotype that is often true, and at the BMW booth you could get both a bike and a tat and become an instant toughie. The tattoos were even free! If you got a BMW-inspired design. that is.
6. Super Corolla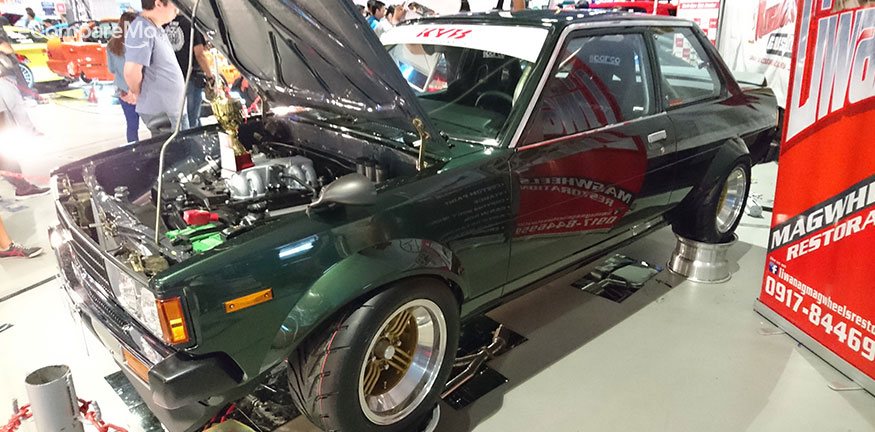 A "resto-mod" often means some choice updates in the name of modernity in an otherwise lovingly restored classic. The update in this 1980 Corolla DX's case is a big Toyota V8–we think that beats fiddling with carburetors for sure.
7. Carbonzone Honda Civic Si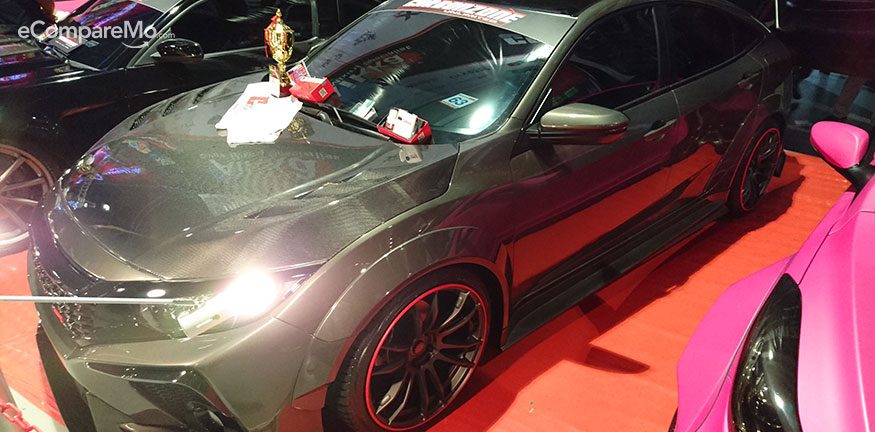 Aside from classics, it's also nice to see the newest cars get the mod treatment at car shows. This Civic FC from Carbonzone surely inspired a bunch of owners on how to setup their very young rides.
8. Motos for the masses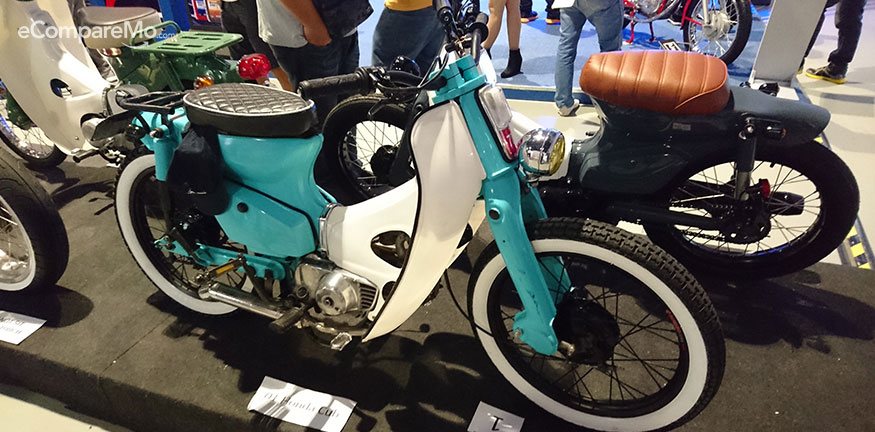 A big part of the Trans Sport Show actually revolves around two-wheeled vehicles of all categories. We're more used to scooters rather than big bikes in the Philippines, that's why we were rather partial to this display of vintage Honda Cubs.
9. Mad Max specials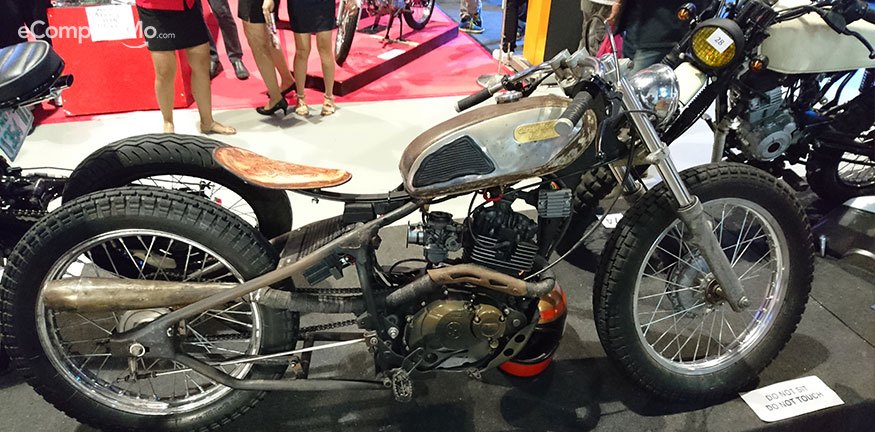 Weathered and beat-up rollers are a common sight on Philippine roads–but they're often just actual beat-up cars and not consciously designed-projects. We wonder if creating a Mad Max-worthy bike like this would be as expensive as the normal route of modification.
10. Money Monsters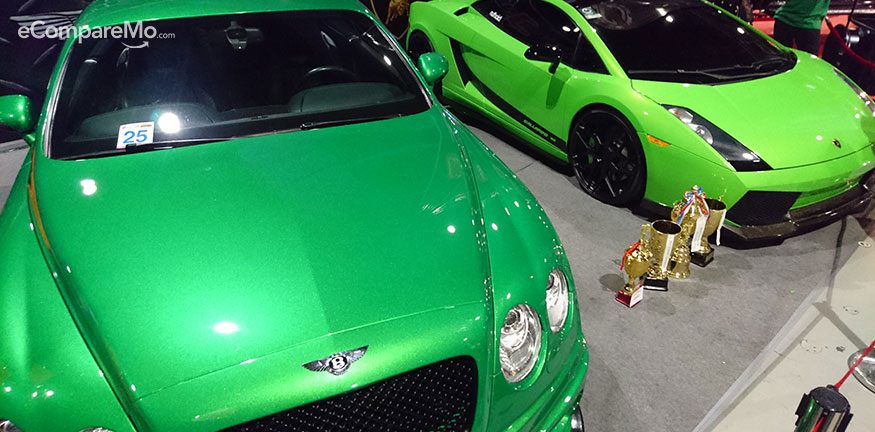 Best in paint went to this dollar-green Bentley Continental GT by JWorks Unlimited, which was flanked by an equally verdant Lamborghini Gallardo. It's a color we at eCompareMo can get behind of course. –Bien Rey