These 6 High-Paying Odd Jobs Will Make You Consider Shifting Careers
4 min read
"Choose a job you love, and you will never have to work a day in your life," Confucius once said—or if you believe other sources, that would be Marc Anthony, Harvey Mackay, or James C. Comiskey. Regardless who said it first, there's truth in its meaning: Passion trumps everything else.
However, chasing after your passion may at times not be the wisest and most financially sound decision. Unless you are a true-to-the-core bohemian artist, you may as well belt out "I'm broke but I'm happy, I'm poor but I'm kind" along with Alanis Morrissette as you try to make your meager paycheck stretch until the next payday.
The good news is, there are jobs that will keep your wallets lined and make you feel a little better about what you do every day. From planetary defender a la Independence Day to royal shoe fitter, there are too-good-to-be-true-yet-totally-real jobs out there that can actually pay the bills.
1. Great Barrier Reef resident
In 2009, a lucky applicant beat 34,684 candidates by snagging the "best job in the world" in a pre-Instagram influencer era. Bob Southall flew all the way to Queensland to become a resident of the Great Barrier Reef and become its No. 1 tourism promoter.
A person can earn AUD150,000 for six months in this role. While people may criticize that his job is about just living it up in Queensland's swankiest villas, Southall had to work hard by producing articles, taking photos nonstop, creating vlogs, and tweeting.
There may still be hands-on tasks to be done, but imagine waking up to the vast blue of the Great Barrier Reef greeting you a good morning. If you want to live your life like Southall, there's an opening now for prospective island people.
2. Queen Elizabeth's shoe break-in personnel
Queen Elizabeth has an exceptional way of making sure her shoes fit just right. With the help of her personal "break-inner," the Queen's foot will remain comfortable and blister-free. This job gives the term "footman" or "footwoman" a whole new meaning in the 21st century.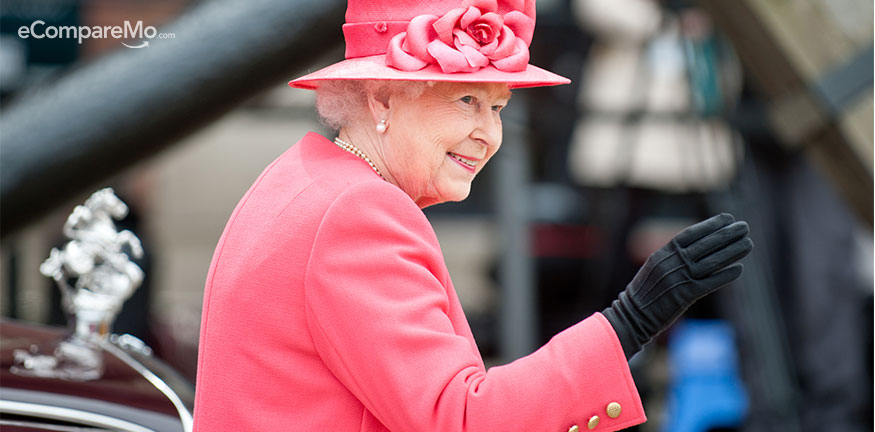 If you have a size-four pair of feet and aspire to wear top-notch footwear such as her favorite GBP1,000 patent leather Anello & Davide pairs, then this is the job for you.
The compensation? According to the Telegraph, the salary is "competitive." Unless you can think of other break-in jobs that do not involve broken glass and sneaking around at night, then this royal assignment will do just fine.
3. Facebook troll
Pretty sure you've read inflammatory remarks left on Facebook comments sections that grind your gears and provoke you to craft a scathing reply. Unfortunately, you'll get no response whatsoever as the idea is just to create presence in the democratic realm of Facebook comments.
That is the masterstroke of a troll. Believe it or not, people get paid to rouse other people's feelings.
With the 2016 presidential elections dubbed  "the war of the trolls," the obvious winners were the ones who swayed public opinion on social media.
In a report by the Philippine Daily Inquirer, it was said that trolls would use multiple dummy accounts and operate like a call center 24/7, just to make sure they condition the minds of the people. The report revealed that a person "could earn P2,000 to P3,000 a day just doing copy-paste" to sow misinformation and deceit.
4. Certified vulnerability penetration tester
Security threats come in different forms. From zero-day exploits, network vulnerabilities, to Unix/Linus exploits, new cybersecurity threats pop up every day. The breach is non-stop until successful.
Fortunately, you can figure out your cybersecurity weakness to double up your security. This is where penetration testers come in.
Also known as "pen-testers," these people are hired by companies with stakes in network security to look for vulnerabilities in a company's network. Similar to employing a thief to pick your locks, pen-testers do a no-holds-barred assault on the company's network infrastructure.
Testers may require tons of certificates to be up-to-date with the latest trends in cybersecurity, but the job can pay up to P650,000 annually, according to salary aggregator PayScale.
5. Lego model builders
All work and no play makes Jack a dull boy. But what if you're going to work for one of the biggest play toy companies?
If you're interested in creating endless possibilities with building blocks, then working for Lego is the best thing for you. It may sound easy, but hey, being a Lego model builder comes with adult responsibilities too.
To become a real-life Emmet from The Lego Movie, a potential worker for the Danish multinational company must have experience in model or product design. In addition, IT experience and packaging design will also give the person an edge at snagging the job.
According to the job posting on LinkedIn, the position comes with a competitive salary, 20-day annual holiday, and most important, staff discount on all Lego products!
6. Planetary protection officer
You might have the impression that you'll be armed with laser rifles and space suits for this mission. However, the person will be responsible for "the leadership of NASA's planetary protection capability, maintenance of planetary protection policies, and oversight of their implementation by NASAs space flight missions," as per NASA job posting.
In a nutshell, your job is to make sure that space flights returning to Earth are free from organic and biological contaminants that may pose dangers to life on the planet.
To get the job, which by the way has an annual salary of $187,000, you need to have advanced knowledge of planetary protection, plus degrees in science, engineering, and mathematics. But take note, candidates with advanced degrees and extended experience in their respective fields are more likely to get hired.
Which of these jobs best fits your qualifications? Share your thoughts in the comments.