The World's Best Airport Lounges
5 min read
Did you know that the world's best airport lounge is found in India? According to the 2016 World Travel Awards, the GVK Lounge by TFS Performa at the Chhatrapati Shivaji International Airport, Mumbai, is a must-see for avid first-class travelers.
From the moment you set foot in the grand entrance of the GVK, you would already know you're entering the most lavish airport lounge in the world. The décor, atmosphere, and the world-class services are a balm for weary travelers.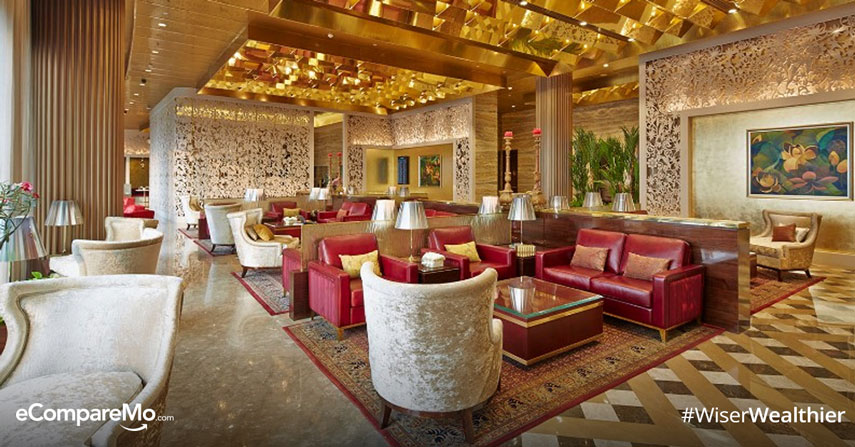 This first-class lounge exceeds expectations and earns its well-deserved spot, and here's why:
Outstanding features
• Open to only First and Business class travelers
• Escort assistance from arrival to departure
• Excellent concierge service
• White-glove dining
• Complimentary massage
The luxurious amenities of this lounge sound like they would cost you an arm and a leg, but access to a VIP airport lounge isn't an experience limited to those who buy a first-class ticket. With the right credit card, low-cost premium travel–and entrance to exclusive lounges—are privileges that can be accessible to any tourist.
Regardless of airline or flight class, credit cards like the Citi PremierMiles Card provide free access to airport lounges, at both domestic and international terminals.
Away from the crowds and the stress of busy airports, cardholders are entitled to indulge in the most premium of airline lounge services: excellent meals and beverages, and VIP treatment all the way to their destinations. Experience firsthand why wise travelers shell out extra for these priority pass lounges.
Other nominees for the 2016 World Travel Awards – Leading First-Class Airport Lounges
Aside from the GVK Lounge, several other airport lounges—and the premium services provided within—earned recognition as some of world's best. The next time you fly, you might want to use your credit card or collected air miles to experience a top-of-the-class lounge.
British Airways – The Concorde Room, Heathrow Terminal 5, Heathrow, UK
Open to British Airways (BA) First Class passengers and BA Concorde Room card holders.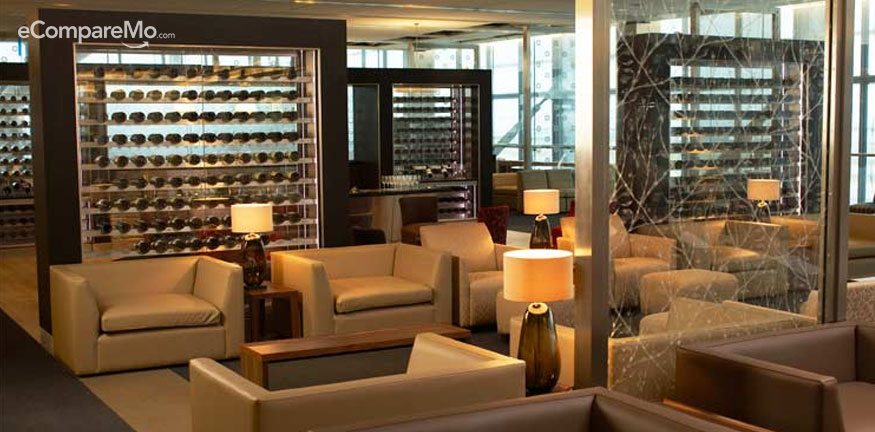 Outstanding features
• Complimentary wine and champagne at The Concorde Bar
• Private rooms with showers
• Personalized service, including a private car to drive you to the aircraft
Cathay Pacific – The Wing First Class Lounge, Hong Kong
Cathay Pacific's Hong Kong lounge, The Wing, was voted the World's Best First Class Airline Lounge during consumer aviation website Skytrax's 2016 World Airline Survey.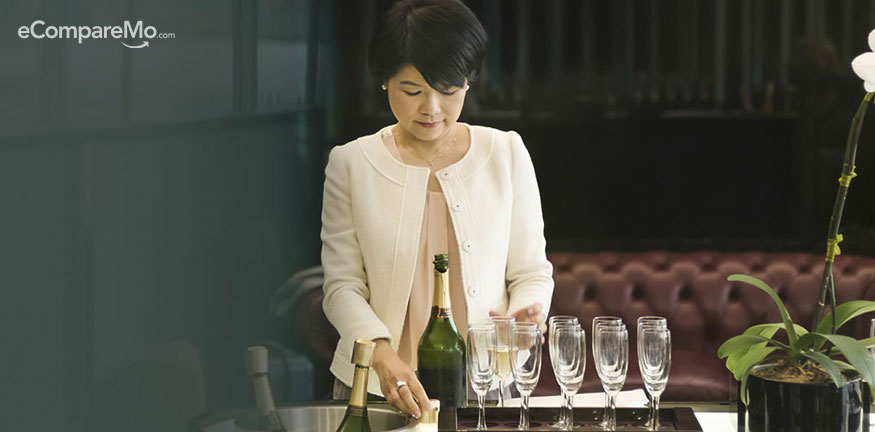 Outstanding features
• Open air lounge
• Self-serve champagne bar
• Private cabanas
Emirates First Class Lounge, Terminal 3, Concourse B, Dubai
Emirates' Dubai lounge is huge, so even if you're traveling at a peak hour you're guaranteed to find it a quiet space to relax in.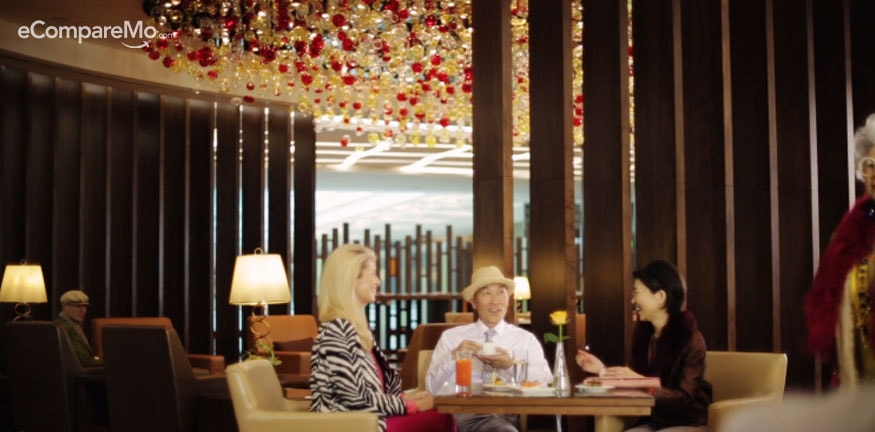 Outstanding features
• Complimentary chauffeur service
• Complimentary shoe shine service
• Separate boarding entrance
• Soundproof rooms for passengers with infants
• Entertainment zones
• Complimentary spa treatment at the Timeless Spa
• Cigar bar
• Food served anywhere in the lounge
Etihad Airways – Etihad First Class Lounge and Spa, Terminal 3 Abu Dhabi International Airport, UAE
This lounge is exclusive to Etihad First Class or The Residence passengers, and Etihad Guest Platinum frequent flyers. Etihad passengers regardless of travel class may also stay here, for a $200 fee.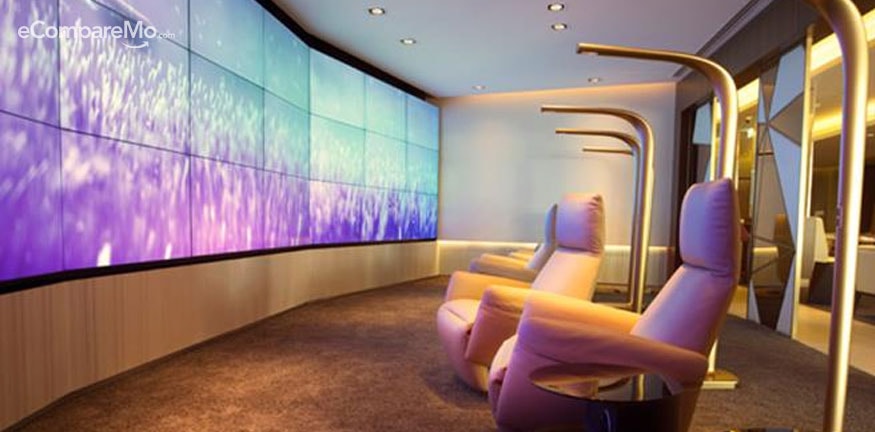 Outstanding features
• First-of-its-kind fitness center inside the lounge
• Personal assistance upon entrance
• The lounge team includes Savoy-trained butlers and a Maître d'Hotel
• Nanny on duty for passengers traveling with kids
• Complimentary 15-minutes at the Six Senses Spa
• Cigar Lounge – with a selection of 9 premium cigars
Lufthansa – First Class Lounges, Frankfurt Airport, Germany
This lounge is available to Lufthansa and SWISS First-Class passengers. Lufthansa has upped their standards by not just providing a first-class lounge, but an entirely separate terminal dedicated to the service of the lounge guests.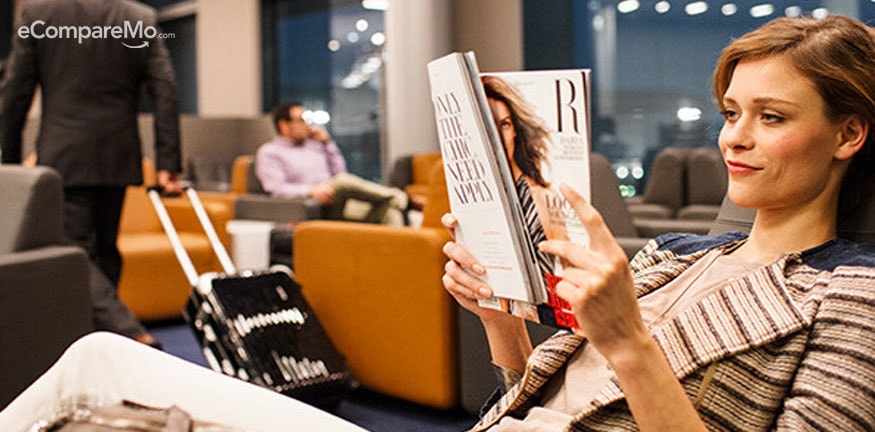 Outstanding features:
• Personal assistant – for terminal transfers, and everything in between. This includes check-in and immigration processing as well as a private chauffeur to drive you to your aircraft in a luxury car.
• A cigar lounge with free cigars
• No bill and no tipping allowed
• Luxurious showers with bathtubs
Qantas First Lounge – Sydney International Airport, Australia
Qantas' flagship lounge caters to Qantas and Emirates first class passengers, from 5 a.m. to 10 p.m. daily.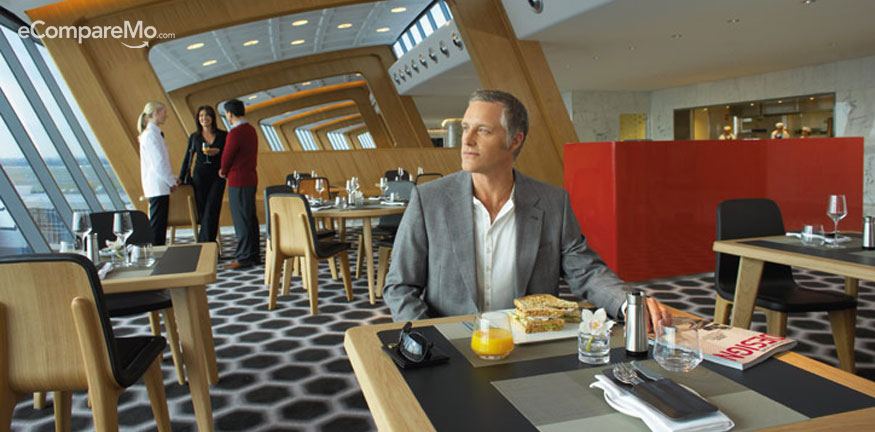 Outstanding features
• Luxurious shower suites
• Complimentary 20-minute spa massage
Thai Airways Royal First Lounge – Concourse D, Bangkok Suvarnadhumi Airport, Thailand
Open from 5 a.m. to 1 a.m. daily, the Royal First Lounge provides gives Royal First Class, Star Alliance First Class, and Royal Orchid Plus Platinum cardholder passengers a place to relax in-between flights.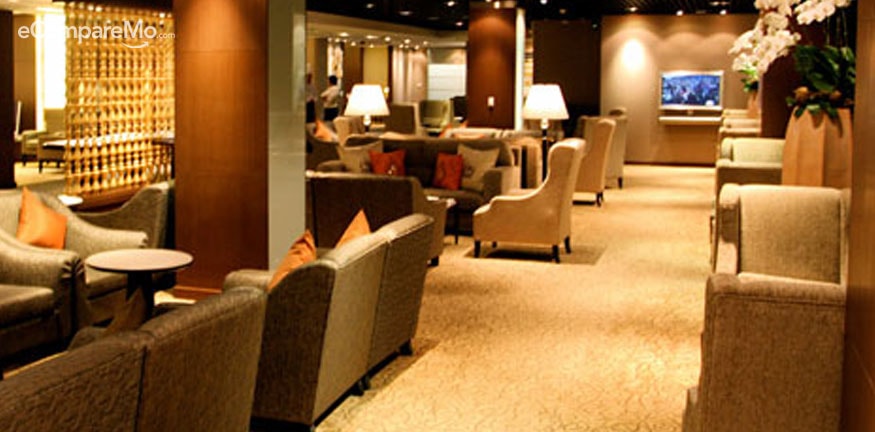 Outstanding features
• Two VIP Rooms
• Sleeping rooms with shower suites
• First Class Check-in Facility
• Six private corners
• Complimentary 30-minute spa service at the Royal Orchid Spa
All-time best airport lounges
These airline lounges didn't make it to the top of the list, but they are favored by elite travelers for their five-star airline lounge services and amenities.
• Qatar Airways – Al Mourjan Business Lounge, Hamad International Airport, Doha
This place allows passengers to decompress and indulge in their extensive array of food choices and luxury amenities.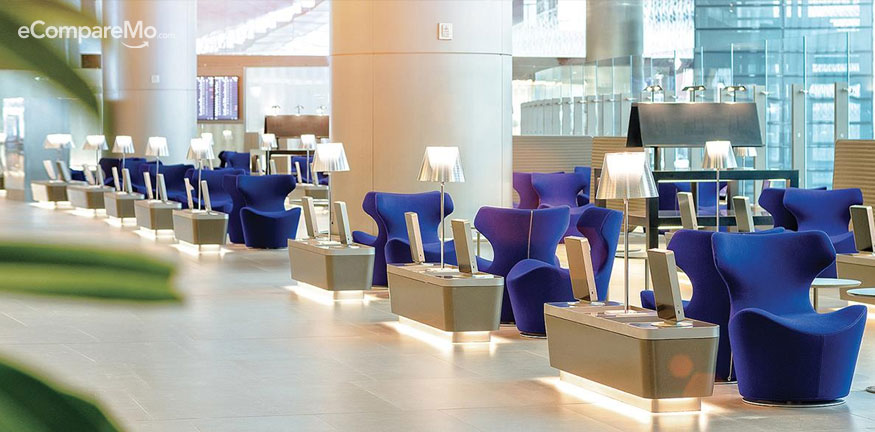 Outstanding features:
• Large indoor pond by the entrance
• One of the biggest and most luxurious open space airline lounges in the world.
• Quiet area with showers
• Air France – Paris Charles De Gaulle (CDG Terminal 2E) Air France First Class Lounge
This lounge is exclusive to Air France first-class passengers only.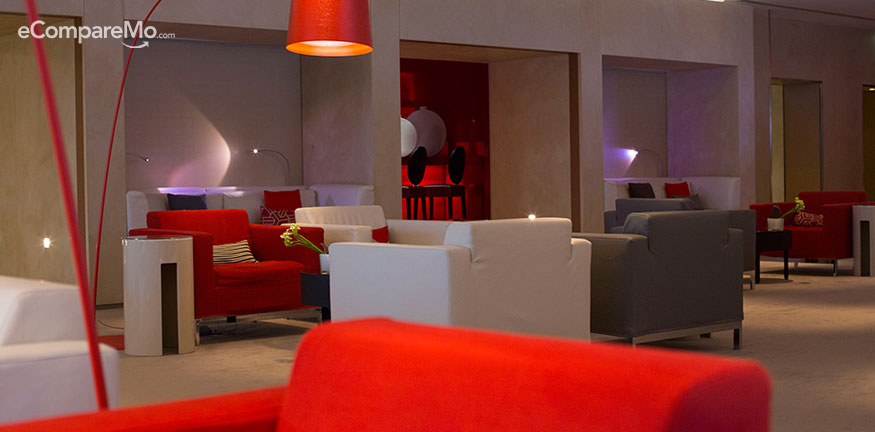 Outstanding features:
• Staff service upon arrival and throughout your stay
• Exceptional French cuisine. Food catering is provided by Michelin-starred chef Alain Ducasse.
• Complimentary 15-minute spa treatment – Clarins Spa
• Self-serve liquor selection
• Eight shower suites
• Swissair – First Lounge E Zurich Airport, Switzerland
Exclusive for SWISS and Lufthansa first-class passengers and HON Circle members.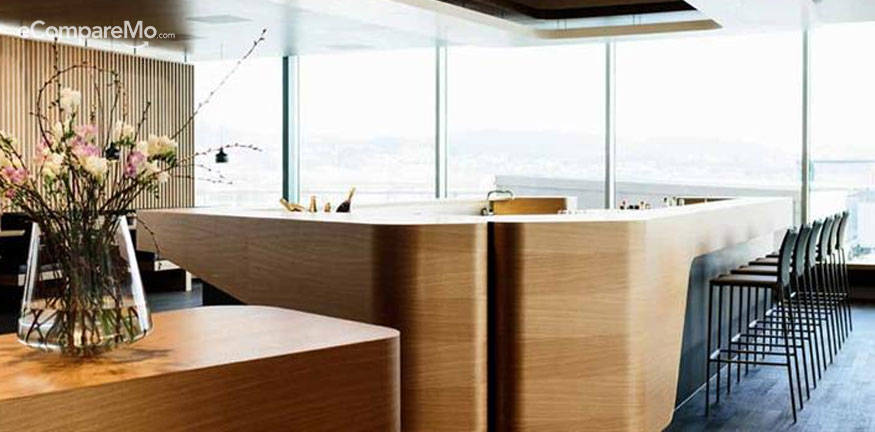 Outstanding features:
• View – overlooking the dreamy Swiss Alps from the terrace
• Whiskey Club with 120 whiskeys to choose from
• Wine and Champagne cellar
• 5-star à la carte restaurant
• Hotel rooms with an en-suite bathroom
Enjoy free access to participating local and international airport lounges with the Citi PremierMiles Card. Register for a free DragonPass membership, which provides you with two complimentary lounge passes every DragonPass membership year, plus 20% off on lounge access fees for your succeeding and additional guest visits. That's access to over 1,000 lounges around the world!
No Citi PremierMiles Card yet? Apply online now. Visit www.citibank.com.ph/premiermiles for the complete benefits.