The Richest Filipino eSports Player Has Earned P39.2 Million So Far
6 min read
The rapid technological growth of our time demands big changes in age-old systems, especially in education and the workforce. Jobs that were unheard of some 10, 20 years back are currently thriving and now allow for more remote and flexible work hours.
About the least expected industry to grow at such a fast rate is electronic sports, or eSports.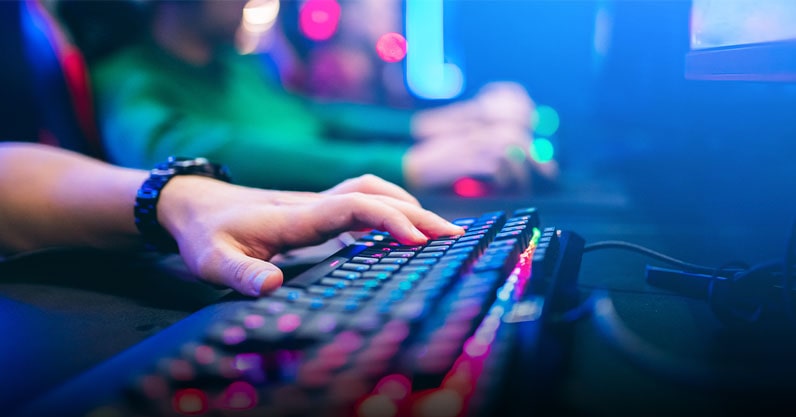 Full-time gamers used to be commonly looked down. Over the years, they have been raking in millions by turning to professional gaming. And for other video game enthusiasts, simply posting their live games via Twitch—the world's biggest live game streaming platform—earns them a lot of money.
It truly is a great time to be a gaming nerd. So, what is eSports and how did it get so big?
What is eSports?
Electronic sports are online video game competitions involving professional gamers. These pro gamers play all kinds of popular online games, the biggest of which are Dota 2 and Fortnite, either individually, or within a team. The contests represent big money with some offering over $100 million in prize money.
In the world of eSports, what makes one a pro is "someone spotting your talent and recruiting you to an established team." 
Intel's 10 Steps to Becoming a Pro Gamer supports this: "If you're really good, a team will probably find you. If not, you can try out for teams." Otherwise, the article says you can keep competing, joining teams and communities, and keep winning in order to get noticed.
Pro gamers are sponsored by professionally organized teams to compete in the biggest tournaments. Discipline and teamwork are of utmost importance, which means training is rigorous. And by that, it translates between six to ten hours of serious gameplay with teammates every day. This makes it a far cry from the common impression of gamer living the lives of slackers.
These organized competitions have been held for as long as video games existed. There was "Tennis For Two from the '50s, and Pong from the early '70s." However, these were only video game competitions by amateurs.
eSports is found to have truly grown in the late 2000s with more popular and competitive games such as StarCraft and Counter-Strike. It also helped that, around the 2010s, live-streaming platforms became more popular. This led to the rise of professional gamers and the huge pot money available to them through tournaments just kept the number of pro gamers growing.
Types of e-sports today: 
First-person shooter (FPS) – Call of Duty, Apex Legends, and Halo. 
Multiplayer online battle arena (MOBA) – League of Legends and Dota 2 
Fighter game events – Mortal Kombat and Super Smash Bros
Sports game events –Madden and NBA 2K
Other events like card games (such as Hearthstone and Gwent) and real-time strategy titles like StarCraft 2
eSports in the Philippines
eSports Market research site Newzoo says the electronic sports revenue for 2020 is going to grow up to $1.1 billion. China currently holds the biggest revenue in the market, at $385.1 million in 2020, followed by North America at $252.8 million. 
Industry revenues come from multiple sources, with key investors being venture capitalists and private equity firms, racking up $4.5 billion in 2018 compared to $490 million in 2017.
Other sources of revenue for those participating in eSports are sponsorships, advertising, and media rights, with the latter making up 20% of eSports' overall revenue.
According to Newzoo's Global Esports Market Report 2020, "$822.4 million in revenues—or three-quarters of the total market—will come from media rights and sponsorship."
As eSports continues to grow, so do opportunities open for new players. There are so many job opportunities in the industry, and it's not just limited to pro gamers. There are those that run the organizations, eSports tournament operators, digital broadcasters, and other backend operators.
(Read: How To Earn Millions Of Dollars From Professional eSports)
Training the next generation of Filipino eSports professionals
These "other jobs" in eSports were further highlighted by Tier One Entertainment in their eSports Curriculum proposal at the Lyceum of the Philippines University this month. Tier One is ready to prepare Filipino eSports professionals for the demands of the growing industry.
The said eSports curriculum will be passed to the Commission on Higher Education in March 2020. If approved, the four-year Bachelor of Science in Esports will be available at the Lyceum at the start of the 2020 school year. 
Tier One Entertainment CEO Tryke Gutierrez has actively answered and clarified all questions regarding the course on his Facebook page and by granting media interviews. He constantly highlights that this course is not meant to produce pro gamers. Instead, the eSports course will focus on the different types of jobs available in the industry's backend. Specialization, he said, will provide a competitive advantage to the graduates of this course.
"The promise of this course is to train a generation of students who will have a competitive edge for eSports over others," Gutierrez added.
This new course might just prove that time is of the essence in this fast-growing industry. Other countries such as the UK and US have already adapted esports degrees in universities.
"The eSports industry is expected to become a $1.5 billion industry by 2023 and if this pushes through this year, the first graduates of this course will enter as professionals in the esports market by 2024," said Gutierrez.
The future of eSports
Just how serious is eSports' growth? Tournaments all over the world have become more popular, and so have the pro gamers, who are not just raking in hundreds of thousands of dollars from their winnings but also sponsorships from big brands.
In the country, the likes of Alodia Gosiengfiao have gained more prominence from being a cosplay icon, TV host, and now an eSports businesswoman as Tier One Entertainment's Chief Creative Officer. Together with Tryke Gutierrez and all of Tier One's talents, they continue to push for promoting gamers and esports-related jobs in the country.
Currently, the biggest earning Filipino pro gamer is Djardel "DJ" Mampusti, earning a total of over $769,997.31 from all of his Dota 2 tournaments. He is followed by Timothy "Tims" Randrup who earned a total of $752,163.75, also from Dota 2.
Internationally, the current record for biggest earning for a solo player belongs to 16-year-old Kyle "Bugha" Giersdorf from Pennsylvania, who won $3 million from the 2019 Fortnite World Cup.
One doesn't need to be a pro gamer to earn this much cash, however, as video streaming live games has also been a major money earner for the likes of Ghost Wrecker from the Philippines, one of Tier One Entertainment's biggest talents.
Much like YouTube vloggers, Twitch streamers earn money through "a combination of small payments called Bits, paid subscriptions, donations, and influencer marketing." 
Some gamers, like Tyle "Ninja" Blevins, one of the highest-earning game streamers in the world, earns more than $500,000 per month by mainly playing Fortnite with his more than 160,000 paid Twitch subscribers.
Top eSports markets
According to the Business Insider Esports Ecosystem Report 2020, "Asia-Pacific (APAC), North America, and Europe are the top three eSports markets, respectively, in terms of audience and revenue." APAC will account for over half (57%) of global eSports viewership in 2019, up from 51% in 2017, as per Newzoo. 
Meanwhile, North America is set to hit $300 million in eSports revenue this year, while Europe is expected to reach $138 million, per PwC estimates.
The eSports industry has given enthusiasts a place to thrive, and for investors, a different way to look at the business. The possible jobs and opportunities in esports are massive, as it also merges with digital media and big data.
By the looks of it, the country needs to keep up with eSports. It will only keep welcoming people who are just as excited to grow in what is arguable, one of the most fun and fastest-growing industries in the world right now.