The Real Cost Of Owning A Car In The Philippines: Key Figures
5 min read
Owning a car has become a lot easier, thanks to more affordable downpayments, easier auto loan application proessing, and flexible payment schemes provided by savvy automobile companies and vehicle loan providers.
However, it's often overlooked by many that the expenses of owning a car does not stop once you drive it out of the lot. Gas is a given, but there are a lot of costs associated with upkeep and insurance as well (easy to skim over when daydreaming of cruising around town in your very own ride, right?)
Do you really have an idea of the cost of owning a car in the Philippines? Read on and learn how much car owners spend on their four-wheeled babies.
The purchase price
The price of a vehicle will depend on its model, the kind of fuel it requires, engine and transmission, and, of course, the vehicle brand.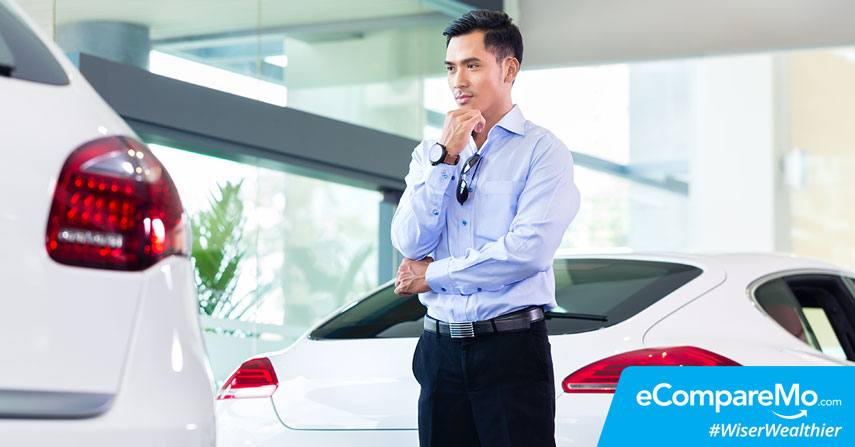 As a first-time car buyer, choosing a vehicle can get overwhelming, simply because there are way too many options to choose from. Defining your budget and identifying body type are two initial decisions that can help narrow down your search.
To give you a glimpse of the different prices of a brand-new car today, take a look at the price range of each type of vehicle below:
| | |
| --- | --- |
| Vehicle type | Price range |
| Hatchback | P400,000 to P2 million |
| Sedan | P600,000 to P4 million |
| Minivan | P300,000 to P3 million |
| SUV | P700,000 to P6 million |
| Van | P500, 000 to P3 million |
*Note: The price range indicated in the table may vary depending on the engine, fuel, transmission, and brand of the vehicle.
How much should you budget for car maintenance?
Car ownership does not end with purchasing the vehicle. After buying your dream car, you need to set a budget for the maintenance and repair expenses to sustain the performance of your vehicle (and keep the dream alive, so to speak).
Aside from the down payment and car loan monthly payments, one of the biggest expenses will be car care and maintenance, which includes fuel, change oil, tires, and car wash.
Fuel
Fuel will clearly take the biggest chunk of change, but there is no fixed amount due to the constantly fluctuating price. As of this writing, the diesel price is around P30 per liter, while gasoline is around P43 per liter. Your fuel expense will still depend on how far you travel and how frequently you use your car.
Change oil
Motor oil is considered as the lifeblood of any engine, so it's only good sense to undergo change oil every 5,000 kilometers you clock in. Oil change typically costs P5,000 every six months or so.
Tires
Your car will literally be a motionless pile of scrap metal if it didn't have tires. In this regard, car tires should be in tip-top shape and must be replaced every now and then. A full set of tires often costs P16,000 or more, depending on the type of tire you will purchase. Tires should be replaced every 25,000 to 50,000 miles, however, this number is just an average. It will still depend on your driving habits and usage.
Car wash
Car washing will help maintain the good condition of both the interior and exterior of your vehicle. A trip to a car wash shop will cost between P90 to P200 weekly, depending on the maintenance services that you will avail and the car wash shop you will choose. However, you can do this yourself at home to cut corners off your car maintenance budget.
Car maintenance cost
Given all the figures stated above, let's compute how much you will spend per year if you are an owner of a Mitsubishi Mirage.
| | |
| --- | --- |
| Maintenance | Cost |
| Fuel | P1,000 per week |
| Change oil | P5,000 every 3 months |
| Tires | P16,000 every 50,000 miles or 4 years (average) |
| Car Wash | P200 per week |
Fuel
P1,000 x 52 (weeks/year) = P52,000
Change oil
P5,000 x 4 = P20,000
Tires
P16,000
Car wash
P200 x 52 (weeks/year) = P5,000
Total maintenance cost: P93,000/year
This figure, however, will still depend on how frequently you use your car, and how far and long you travel. You can lessen your expenses by opting for cheaper fuel ,or by doing DIY car care and maintenance.
On the other hand, you can opt for vehicles that prove to have the lowest maintenance costs. Fortunately, there are several low-maintenance cars in the Philippines that you can choose from. Here are some:
Toyota Camry
Honda Civic
Kia Soul
Toyota Prius
Lexus IS250
*Vehicles are listed in no particular order.
LTO registration and other fees
Apart from the repair and maintenance fees, LTO registration and other fees should be included in your monthly or yearly budget.
Car registration
Car registration or renewal is a yearly requirement. The average cost of LTO registration is P2,000, which covers initial fee, renewal fee, and plate cost, among others. However, this can vary depending on the model of car you have.
Toll fee
If you're from the South or live outside of the Metro, and work in any of the CBDs, chances are, you will pay toll fees every day. For example, if you are living in Alabang and working in Makati, your toll fee is P164 (one way).
Parking fee
Your annual parking expense will depend on the location. For example, for those in Metro Manila, the average parking fee is 150 for 8 hours.
| | |
| --- | --- |
| Fee | Cost |
| Car registration | P2,000 yearly |
| Toll fee | P1,640 per week (5 working days) |
| Parking fee | P750 per week (5 working days) |
Car registration
P2,000
Toll fee
P1,640 x 52 (weeks/year) = P85,280
Parking fee
P750 x 52 (weeks/year) = P39,000
Total cost of other fees: P126,280/year
Vehicle insurance
When buying a car in the Philippines, it is mandatory to get a compulsory third-party liability (CTPL) that insures a third party up to P100,000, which usually comes with the LTO registration.
Apart from this, getting vehicle insurance is recommended as well, which depends on your car's model and year. For example, your sedan has a market value of P562,000. Your estimated premium will be P13,300. This insurance includes auto personal accident, bodily injury, and property damage.
*NOTE: The premium cost is just an estimation. The actual cost will depend on the vehicle type and coverage you will get.