Money News Roundup: Balikbayan Boxes, Mitsubishi Mirage, Motorcycle Plates, And More
3 min read
The last week of July was a pretty interesting one. A social media platform offered a new subscription service. the world hailed a new richest man (if only for a few hours), balikbayan boxes become tax-free.
Here's a roundup of some of the recent money, motoring, and business events, as we offer you the freshest news in quick tidbits.
Jeff Bezos becomes world's richest man—for a day
Last week, Amazon founder and CEO Jeff Bezos finally surpassed Bill Gates as the richest person in the world. This was after Amazon stocks hit an all-time high, sending Bezos' net worth at $90.9 billion—$200 million more than Bill Gates.
However, the Amazon head honcho's stint ended in a day after its company reported its quarterly earnings. The report included losses projected at around $400 million despite aggressive business strategies and skyrocketing stock prices.
Source: Techcrunch.com
MMPC sees Mirage manufacturing potential in the country
Fresh off the assembly line, the locally manufactured Mirage hatchback was unveiled during the turnover ceremony as Mitsubishi Motors Philippines Corporation changed its president and CEO.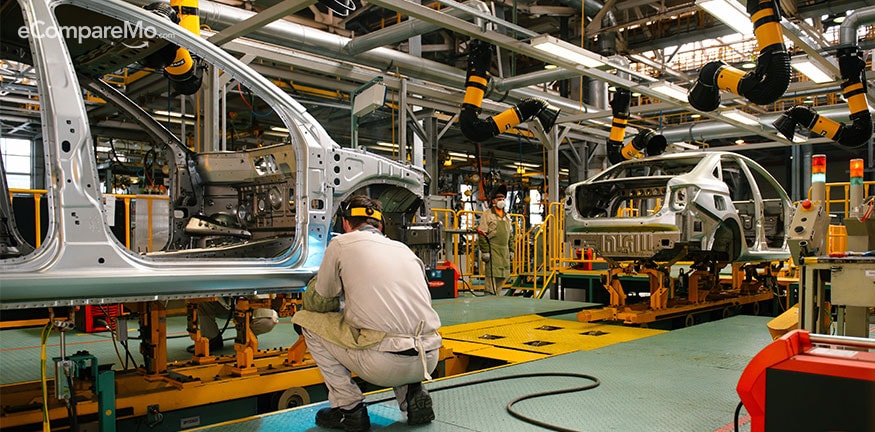 While MMPC aims to produce 21,000 Mirage units this year, the company is also aiming for a bigger market: The United States. Currently, the plant in Thailand is supplying Mirage units to the US, but MMPC said that the Philippines has a better shot at delivering products to America. Why? Because we are a left-hand drive market unlike Thailand.
Senate bill on making motorcycle larger plates passed
The Senate gave a green light to bill that would make license plates for motorcycles larger and visible from both the front and back side.
The Motorcycle Crime Prevention Act of 2017, authored by Senators Richard Gordon and Vicente Sotto III, would mandate the government to issue bigger and more visible plates as a "bite out of crime committed with the use of motorcycles or scooters."
Aside from bigger plate number, the bill also will overhaul the plate numbering system by adding a color coding scheme based on the unit's region of registration and alphanumeric system for easier identification.
Twitter offers new premium subscription service
Social media platform Twitter may be sinking, but it just got an idea on how to save itself.
Last week, the company launched its all-new subscription-based services. For a monthly fee of $99, premium users will have their tweets amplified and their profiles more visible than before.
While the service is still in its beta mode, Twitter aims to target people and companies with low- to medium- following. This includes social media influencers and small companies.
Tax exemption from balikbayan boxes finally approved
Overseas Filipino workers (OFWs) can now send three shipments without paying any taxes and duties. Starting August 1, the Bureau of Customs (BoC) will implement a tax-free policy on balikbayan boxes given the items do not exceed a total value of P150,000.
To avail of this, they need to log in to the bureau's website and leave their personal details as well as the invoice of their shipment.
July inflation rate predicted to be at 2.8 percent
Despite the peso being at its all-time low, economists assured the public that food and oil prices will remain steady since the inflation rate is likely to match the 2.8 percent in June.
While official data have yet to be released on Friday, the figures will be much higher than the 1.9 percent posted at the same month last year.
BSP looking at artificial intelligence for regulation and consumer protection
The Bangko Sentral ng Pilipinas (BSP) says it is looking at the use of artificial intelligence for some of its tasks.
According to BSP Governor Nestor Espenilla Jr, regulatory technology aims to address issues in the financial services sector. In addition, the BSP uses chatbots to address the issues of consumers and from that information, they sift through the data.