The Pros And Cons Of Booking Promo Airfare
4 min read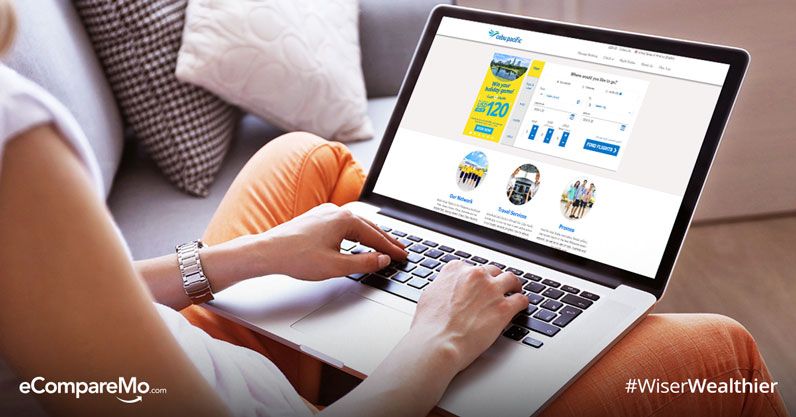 How do you get the best price for any flight? Sure, you have to take a few factors into consideration, such as your destination, length of stay, and date of travel.
But amid the allure of piso fares, seat sales, additional discounts, and online transactions payable through debit and credit cards offered by budget airlines such as Cebu Pacific and Air Asia, there are some other things you need to look into before pressing that "Book now" button.
Pros
According to a study made by airfare search site CheapAir, the best time to buy a domestic airline ticket is 54 days before your trip. If it's much farther out, opt for the "Prime Booking Window," which is three weeks to three and a half months from your intended schedule. There is a very small airline competition in the country, and low-cost carriers often set promo fares especially during the summer season.
1. Low prices
Nothing beats the huge difference between promo fares and regular airfares. Domestic airlines even offer piso (P1) fares. Take note of the available travel periods, and know that value-added tax and other fees will be added to the total amount. Local airlines dropped prices starting last year since fuel surcharge has been removed from domestic ticket charges. This is in accordance with the Civil Aeronautics Board directive set in January 2015.
2. Advanced booking
The best way to save is to buy your ticket months ahead so you can avail of much lower prices. A number of credit cards offer travel features and frequent flyer rewards for added discounts and, sometimes, even free airfare.
CheapAir sets the booking windows into five "zones":
"First Dibs" (6 ½ to 11 months out)
"Peace of Mind" (3 ½ to 6 ½ months out)
"Prime Booking Window" (3 weeks to 3 ½ months out)
"Push Your Luck" (14 to 20 days out)
"Hail Mary" (0 to 13 days out)
3. Access to third-party sites
For international trips, browse major booking sites like Skyscanner, CheapAir, Kayak, and Expedia. Compare the prices with those found in your chosen airline's website. If there's a small price difference to none, choose to purchase your ticket through the airline website through a debit or credit card so you will be prioritized by the customer service helpdesk.
Pro-tip: Browse incognito. This way, websites won't be able to keep your browsing history and will not set higher prices on your next visit.
4. Off-peak promos
Domestic carriers offer promo fares even during off-peak travel periods. This gives you the "first dibs" opportunity to book a trip. Prices can be very low that you can book a ticket a year ahead.
Pro-tip: For group trips, it's best to buy the tickets in twos, as sometimes the airline website may show "Promo not available" if you're trying to book for more than two people.
Cons
Consider the value of your time, comfort, and budget. Not even the best promo fare could prepare you for hidden charges, delays, and unexpected costs.
1. Flight delays
Don't be lured by cheap airfare if the carrier is known for delayed flights. If you really need to save without compromising your appointment, choose a flight that's at least three hours ahead of your original travel time. Even if it gets delayed, you can still make it on time. For connecting flights, always book two days in advance in the event of flight delays or cancellations.
Most promo airfares release their schedule on red-eye flights or during off-peak hours. These are overnight or late-night flight schedules. Domestic red-eye flights rarely get delayed. There are also instances of one domestic carrier rescheduling local and international flights without warning.
2. Less comfort and low priority
International low-cost carriers don't always provide the best services. For instance, there are still airlines who do cattle calls when boarding, and ones that do not provide assigned seats. Even the food served may not suffice, so you need to set an extra budget for food costs. Expect long queues and longer layover time.
Check online reviews especially if you're booking from a third-party website. Reserved or priority seating and travel insurance may be optional, so it's best to read the airline reviews as well as the terms and conditions before booking.
3. Secondary airports
Cheap fares may mean you have to let go of some of the comforts you're used to. You're likely to spend more money traveling from one point to another when you're arriving at a secondary airport. It's not always convenient because most secondary airports are not located at the city center and only act as relievers.
Expect to pay for additional charges such as transfer and food costs. You'll also need to spare more time to reach your destination.
4. Baggage restrictions
In domestic flights, you can simply add about P200 to avail of baggage allowance of up to 15kg check in, and 7kg for carry-on. International airlines impose strict rules such as a smaller baggage allowance for promo and low-cost airlines.
5. No refunds
Most of the time, you're not entitled to a refund or a reschedule for promo fares. These tasks require administrative efforts on the part of the carrier, and changing your flight schedule costs more than what you paid for the ticket.
Have more tips on booking cheap flights? Share them in the comments.