The Most In-Demand Jobs In The Philippines During The Pandemic
5 min read
Employment marketplaces bared the available jobs right now amid the COVID-19 pandemic.
COVID-19 has changed the landscape of employment in just a few months—and the numbers will keep on getting worse.
In May 2020, the Department of Labor and Employment (DOLE) pegged that 10 million workers will lose their source of livelihood by the end of the year, with 25 percent of the target number already met.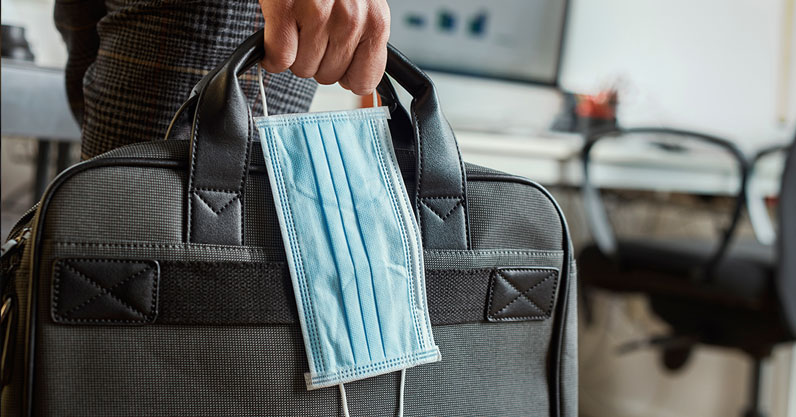 According to Labor Secretary Silvestre Bello III, workers in the service, tourism, and allied sectors were the ones affected the most with all the quarantine measures in place.
Despite these setbacks in the employment sector, there are industries that continue to pick up the pace as their jobs become more visibly relevant to the public.
Whether you're one of the many people rendered jobless by the pandemic or merely looking for other employment opportunities, these are the jobs available right now that you need to watch for.
Jobs in demand during pandemic
JobStreet Philippines asked online employment marketplaces to give Filipino job hunters some insight as to how the market is shifting due to the pandemic.
According to them, the most in-demand industries during the ECQ and the rest of the community quarantine period are the following:
Education
Customer service
Healthcare
IT/computer – Software development
Clerical/administrative support
General work
Finance – General/cost accounting
Food/beverage/restaurant service
IT/computer – Network/system/database administration
Banking/financial services
"During the COVID-19 crisis, education overtook customer service in the top spot (customer service was previously number one in the first two months of the quarantine), due to a rise in demand for online teaching jobs," JobStreet said in a report on BusinessWorld.
"Some of the industries that are fast-climbing because of the current quarantine needs are: it/computer – software, general work (i.e., housekeeping, driving, messenger services, etc.), and finance (i.e., accounting)."
BSP Financial Inclusion Survey: 51.2 Million Filipinos Are Still Unbanked
Meanwhile, Kalibrr also revealed the top 10 industries that are hiring at the moment, which isn't far off from what JobStreet disclosed to BusinessWorld:
Trading and distribution
Sales and marketing
Real estate
Accounting and finance
Manufacturing
Media and creatives
BPO
Retail and merchandising
Human resources
Some niche jobs have gained popularity during the ECQ
But that's not all: The pandemic also made it possible for certain jobs that were once niche to become more prominent today. Some of the employment opportunities worth looking into include the following:
Instructional designer
Safety officer
Compliance officer
Zoom support (admin)
Zoom support (IT)
IT administration
Human resources
Kindergarten teacher
Regional or country manager
Town planner
Biological engineer
Why are these jobs trending at the moment? With major parts of the country already well adjusted to remote work setup, digital-first jobs have become more in-demand.
Workers in these industries have become more sought-after especially with their operations allowing them to be mobile.
Manila Ranks Third Highest In Cost Of Living Among ASEAN Capitals
Other sectors like the BPO industry have already streamlined their operations to accommodate the rapid changes in their systems.
For instance, remote-work setup has been in effect for some employees while others have to provide shuttle services to their employees to minimize the risks of contracting the virus.
Other safety and health measures like temperature check and sanitation stations have been in place to actively combat the virus.
Searches based on demand
Although some industries still actively hire people at the moment, are prospective employees actually search for the right jobs? So far, both marketplaces reveal that Filipino job hunters are on the right track.
According to JobStreet's second quarter database, these are the opportunities that attracted the most number of applicants:
Customer service
Clerical/administrative support
Banking/financial services
Education
Human resources
Finance – General/cost accounting
IT/computer – Software
Sales – Retail/general
Sales – Corporate
Marketing/business development
For Kalibrr, these are the top positions sought by applicants who are looking for new opportunities on their platform:
Bank teller
Administrative assistant
Customer service representative
Graphic artist
HR assistant
Project manager
Management trainee
Accounting assistant
Data analyst
Executive assistant
How Separation Pay Is Computed In The Philippines
How to get a job amid the pandemic
ECQ, GCQ, or not, there are jobs in the Philippines waiting for you. Whether or not they're your dream job, it is highly important to recognize an opportunity and seize it when it presents itself.
Here are some tips we can share you based on an article we published earlier this year:
Select the right industry. The two online job-hunting platforms have already revealed their most in-demand industries during the pandemic. Although you might be tempted to go off the beaten path, keep in mind that your moves at the moment are limited so apply at the right job postings.
Forget your long-term goals—for now. Before we entered a state of lockdown, you might be thinking of moves to further your career. Well, you might want to postpone any drastic change to your employment right now. Focus staying afloat and paying your bills instead. Promotions and other career changes can happen once we've weathered this out.
Improve your resume/CV. Since your employment history will serve as the first impression for prospective employers, make sure you've optimized your resume based on their needs. Make sure that certain keywords match with the things they're looking for a potential addition to their company—but never overdo it.
Be prepared for a home interview. Although wearing pants is optional these days, you still have to be mindful of any part of your home that's within the reach of your webcam. Keep your surroundings tidy and still wear something that looks professional so that you can appear presentable in front of the camera.
Don't be afraid of rejection. Remember, you're not the only one affected by the pandemic so be patient with your applications. When they decide to hire another applicant, say thank you and move on. Don't waste your time licking your wounds.
Remember there are opportunities everywhere, even when the economy is in shambles and unemployment can reach an all-time high. You just have to know where to look and you'll definitely be back on your feet again.