BSP Financial Inclusion Survey: 51.2 Million Filipinos Are Still Unbanked
4 min read
The Bangko Sentral ng Pilipinas (BSP) recently released their 2019 yearend report on the state of financial inclusion in the Philippines.
It's a yearly publication aimed to increase public awareness and appreciation of the BSP's initiatives in financial inclusion, the state of financial inclusion in the Philippines, as well as the new developments and emerging issues in both domestic and global contexts.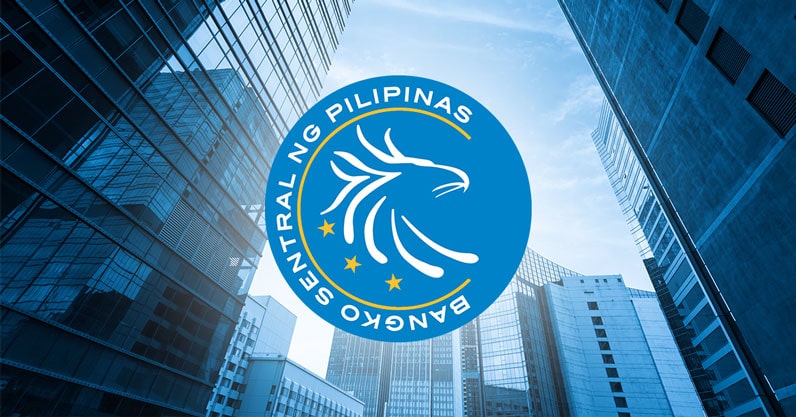 Financial inclusion: Where are we now?
Promotion of financial inclusion has always been a strategic advocacy of BSP to provide high quality of life for all Filipinos. But with the amendment of RA No. 11211 (BSP Charter), financial literacy, inclusion, and consumer protection became a mandate, not just an advocacy.
Because of this, BSP's financial inclusion efforts have been geared toward enabling an environment where the diverse needs of the mostly unserved and vulnerable sectors are catered to.
These efforts have borne fruit as financial service providers, both large and small, began expanding their outreach by offering basic banking services, digital channels. At the moment, 95.8 percent of municipalities have a financial access point available within their areas.
However, the work is not yet done as a large part of the population (45%), or 51.2 million Filipinos, remain unbanked.
Read:Banks With Waived Instapay And PESONet Fees Until September, December 2020
Strategies toward a more financially inclusive Philippines
About five years ago, the BSP launched NSFI, or National Strategy for Financial Inclusion, that provides a comprehensive framework for the government and private sector to build toward a shared vision of financial inclusion in the country.
It provides platforms for coordination and harmonization of policies and programs related to financial inclusion.
So far, they've implemented three strategies to push the country forward. These are:
1. Building the digital and financial infrastructure
One of BSP's guiding principles for financial inclusion is addressing the challenges associated with serving the low-income, MSMEs, agri, and "high risk, high cost" sectors.
One way the government and the private sector will solve this is through the development of digital finance programs and infrastructure that can improve efficiencies and deepen customer insights to mitigate risks and deliver innovative solutions for these target sectors.
Because of this, banking presence has grown to 67.4% and other financial access points are able to serve at least 32.6% of all the cities and municipalities in the country.
Digitally, active e-wallet subscribers ballooned to 132.7%.
2. Fostering trust and financial literacy
Providing access to financial products and services is not enough to achieve financial inclusion. This also necessitates fostering trust in those products as well.
This will be made possible through adequate consumer protection so that the public will continue to use formal financial services.
On the other hand, helping consumers understand what it means to be financially healthy will compel them to purposely demand for fitting financial services. Therefore, financial education is required to close the loop.
In line with this, BSP has built strategic institutional partnerships with both government agencies and the private sector to build an ecosystem of financial education advocates that shares a vision and collective responsibility for sustained and effective financial education programs.
Because of this, the number of consumers subscribing to financial products have grown across the board. Total number of depositors grew by 31.9% and total loan amount went up by 9.5%.
3. Creating compelling value propositions for a transaction account
One of the top cited reasons for not having a bank account is simply because of the lack of need. This came up from a financial inclusion survey conducted by BSP as they continue to track the progress of financial inclusion in the country.
A bank account is typically associated as a tool for saving and not much else. The perceived lack of utility is reflected by the fact that only 18% of Filipino adults use their accounts for payments.
Payments and fund transfers are critical use cases to turn the luxury of account ownership to a necessity. This is why a deliberate shift of cash-based transaction to digital transactions is a must to move the narrative of financial inclusion forward.
Read: How To Apply (And Get Approved) For A Personal Loan In The Time Of A Pandemic
Vision for digital financial inclusion
The highlights of the yearend report magnify the importance of digital financial literacy, as well as adequate consumer protection to make the Philippines a totally financially inclusive nation.
As unfortunate as it is, the proliferation of the COVID-19 pandemic further cements this conclusion.
"The pandemic has provided significant momentum to digital finance, as more Filipinos recognize and appreciate the benefits—and necessity—of transaction accounts and digital payments," said the BSP.
eCompareMo is working closely hand-in-hand with the Bangko Sentral ng Pilipinas to make the vision of financial inclusion possible for every Filipino.
In 2019, we held Finovation: "Real Problems, Real Solutions." It brought together financial stakeholders, regulators, and policymakers to enable financial access for unbanked and underserved Filipinos. The program opened with a keynote address by BSP Governor Benjamin Diokno.
Through our platform you can get access to much-needed financial instruments like car insurance, loans, and credit cards, especially amid the threat of this pandemic.
Know more about BSP's financial inclusion yearend report and statistics here.