The Fashion Show You Won't Be Seeing In Today's SONA
3 min read
The President's State of the Nation Address (SONA) used to be an Oscars red carpet event of sorts. Prominent figures from political and showbiz arenas would showcase their dapper barongs and stunning gowns by the country's finest designers. This year, however, incoming Finance Department spokesperson Paola Alvarez, who has been assisting in preparations for today's event, stressed that the dress code for SONA 2016 would be toned down to "business attire" and said that "it will not be a fashion show."
According to Alvarez, the goal is to make President Rodrigo Duterte's message to the nation the focal point of the event, being the chief executive's first SONA. In 2013, Senator Miriam Defensor-Santiago also brought up the idea of having a SONA uniform to rid the event of lawmakers who are "obsessed with bling."
What exactly were the sartorial excesses we won't be seeing today? Let's have a recap of the most head-turning attires that made netizens' jaws drop during the SONAs of the past years.
2015 
Best Bet: Kris Aquino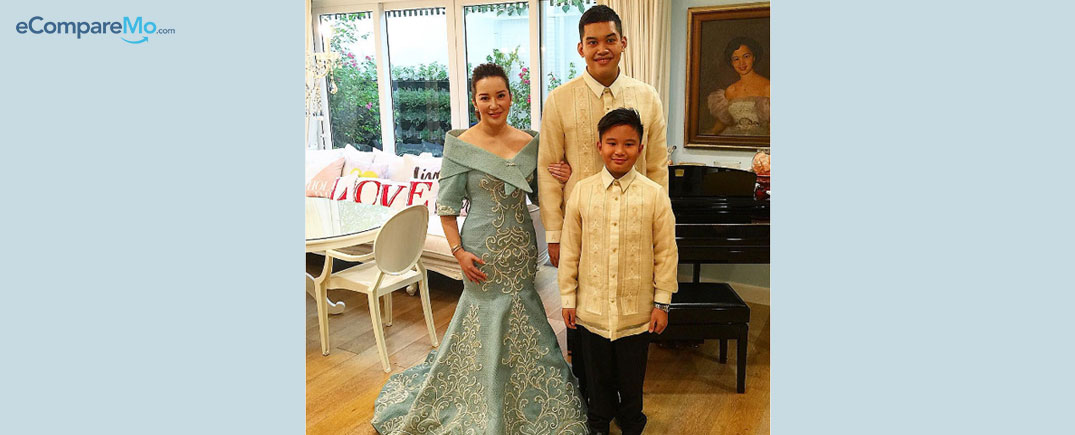 Former President Noynoy Aquino's sister sashayed on the red carpet with a stunning light blue gown by Michael Leyva, the photo of which generating more than 37,000 likes on Instagram. Her sons Joshua and Bimby wore matching Barong Tagalog from Lucban, Quezon.
Shalani Soledad-Romulo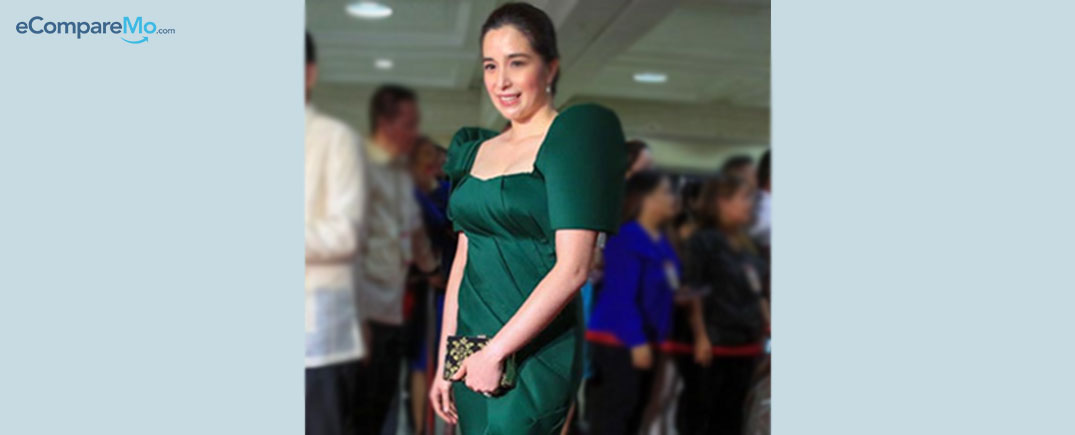 The charming councilor of Valenzuela, who was also once linked to former President Aquino, wore a an emerald green tern.
Neri Colmenares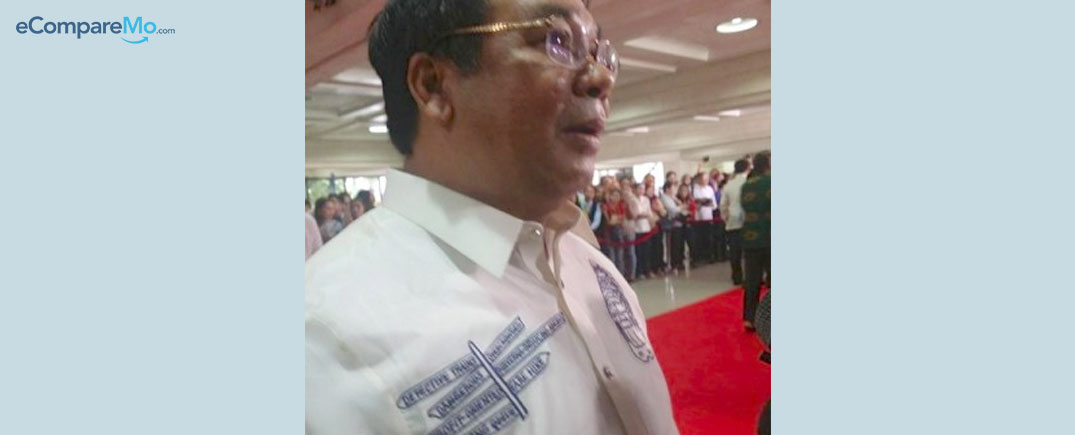 Fresh from protest, Bayan Muna representative Neri Colmenares wore a striking barong with embroidery of commuter woes to send a powerful message to the public.
Jinkee and Manny Pacquiao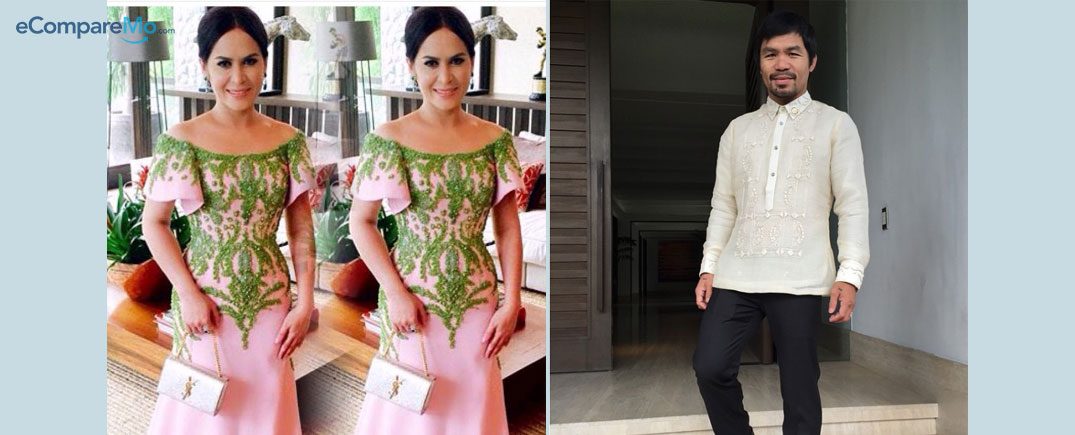 Saranggani Vice Governor Jinkee Pacquiao awed the audience with her Francis Libiran gown and was escorted by People's Champ Senator Manny Pacquiao.
2014
Best Bet: Heart Evangelista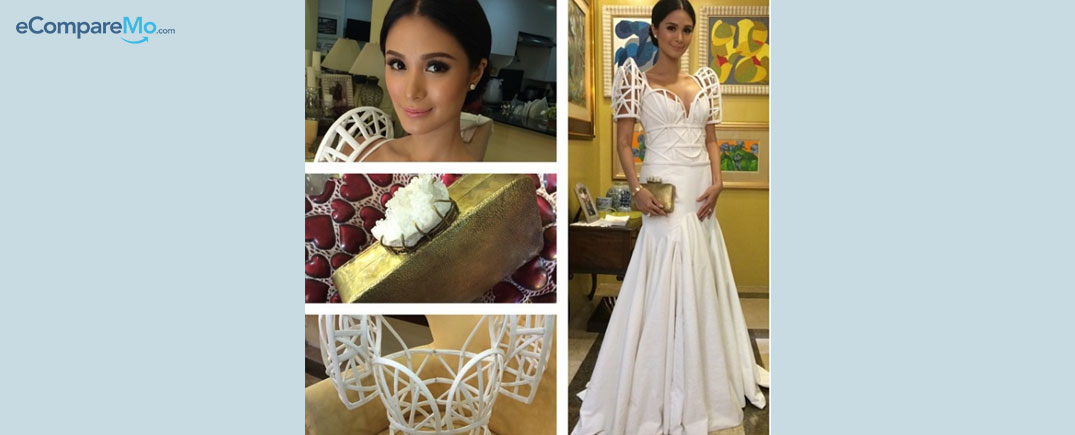 All eyes were on the darling of the night, Love Marie Ongpauco, aka actress/host Heart Evangelista, wife of Senator Chiz Escudero. She walked in an elegance of a dainty yet modern-looking white cage terno designed by Joey Samson.
Kris Aquino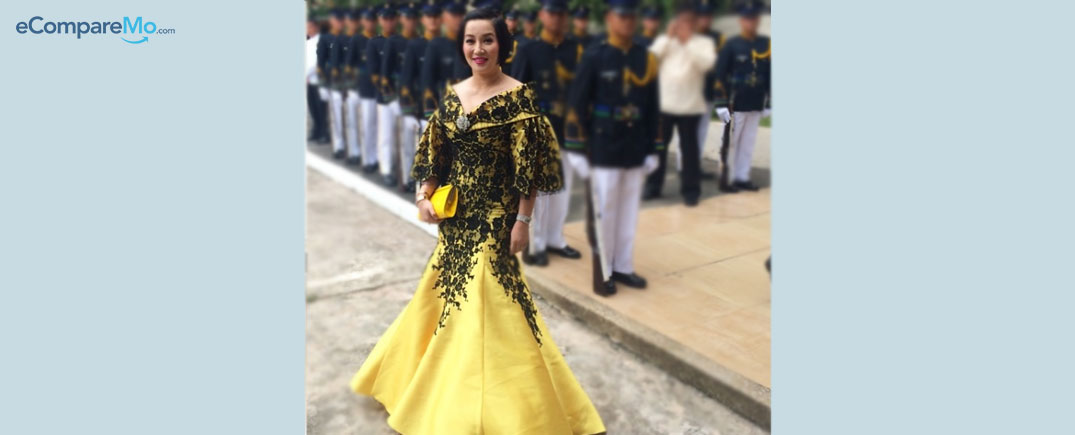 The then Presidential sister wouldn't let herself be left out in the scene. She wore a black and yellow Cary Santiago gown with matching yellow clutch on her brother's fifth SONA.
Lucy Torres and Richard Gomez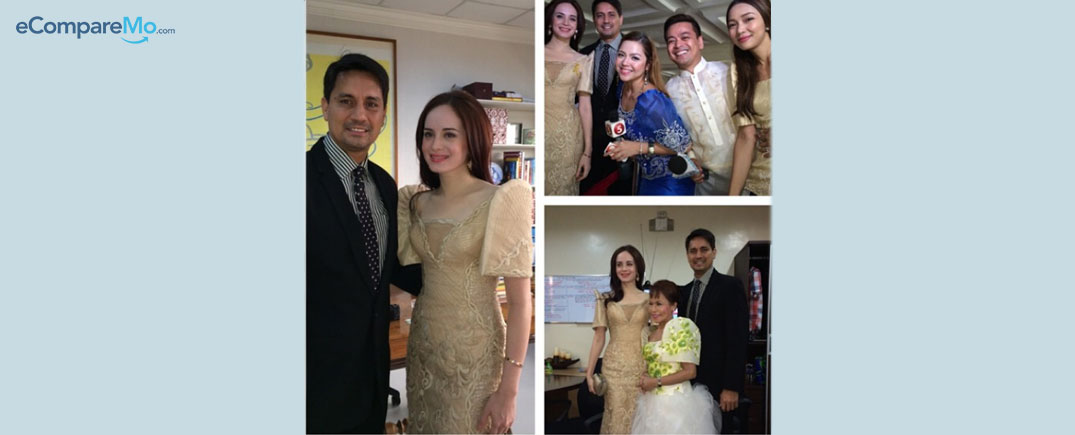 Celebrity idols turned political couple Richard and Lucy looked sweet and stunning together as they walked into the hall. Richard Gomez escorted Representative Lucy Torres Gomez, who was wearing a nude champagne-hued gown created by designer Randy Ortiz.
Sonny and Tootsy Angara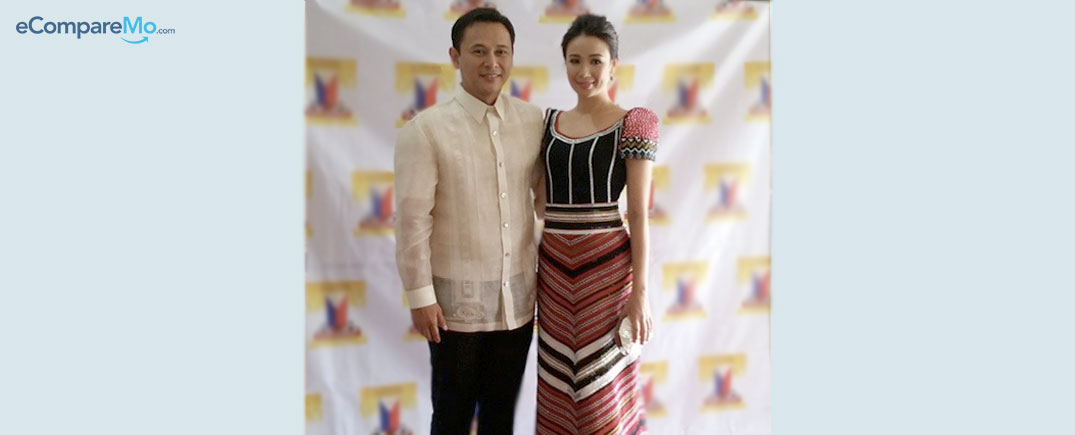 Tootsy Angara, who was escorted by her husband Senator Sonny Angara, wore a Cordillera-inspired gown by elite designer Rajo Laurel.
Nancy Binay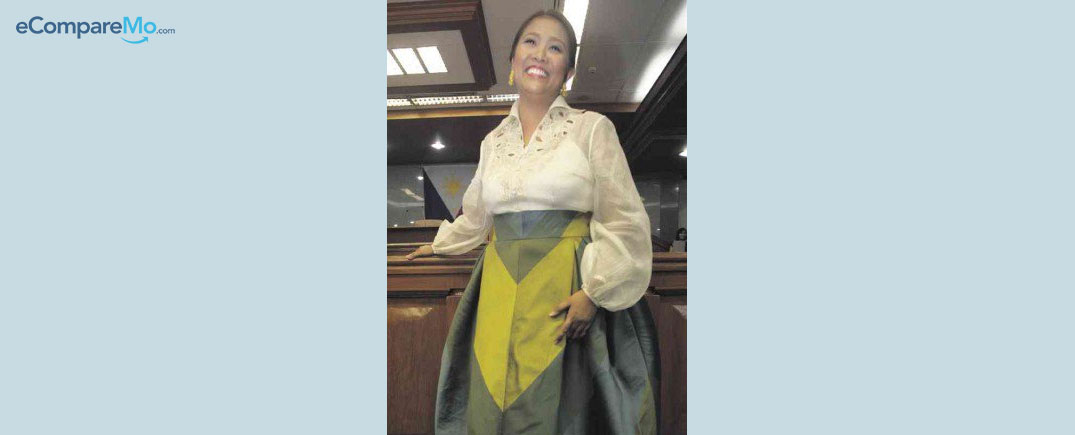 Senator Nancy Binay's attire was one of the most controversial of all time. Her Randy Ortiz gown  became a hot topic on social media. The senator later apologised for the faux pas and admitted she wore the balloon skirt the wrong way.
2013
BEST BET: Lucy Torres-Gomez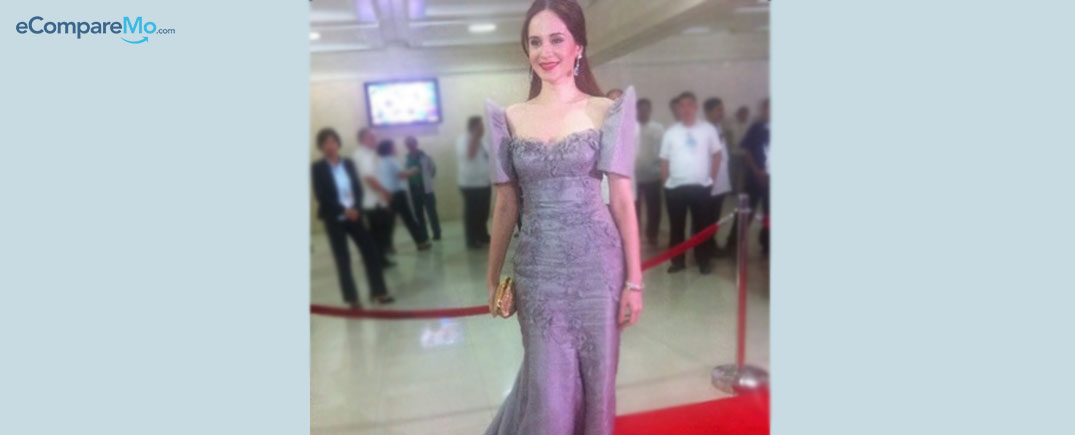 Who wouldn't stare at this fine lady in shimmering gray lace gown? Her terno gown was detailed with embroidery, yet again, by designer Randy Ortiz.
Dawn Zulueta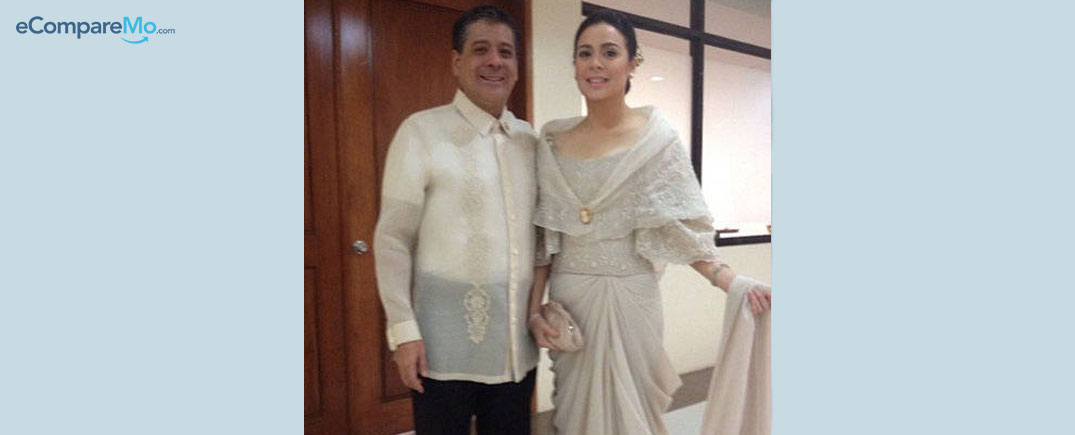 Dawn Zulueta emitted a delicate mestizang Filipina vibe with her pristine baro't saya by Cary Santiago. She attended the SONA with her husband and Davao del Norte 2nd district representative Antonio Lagdameo.
Jinkee Pacquiao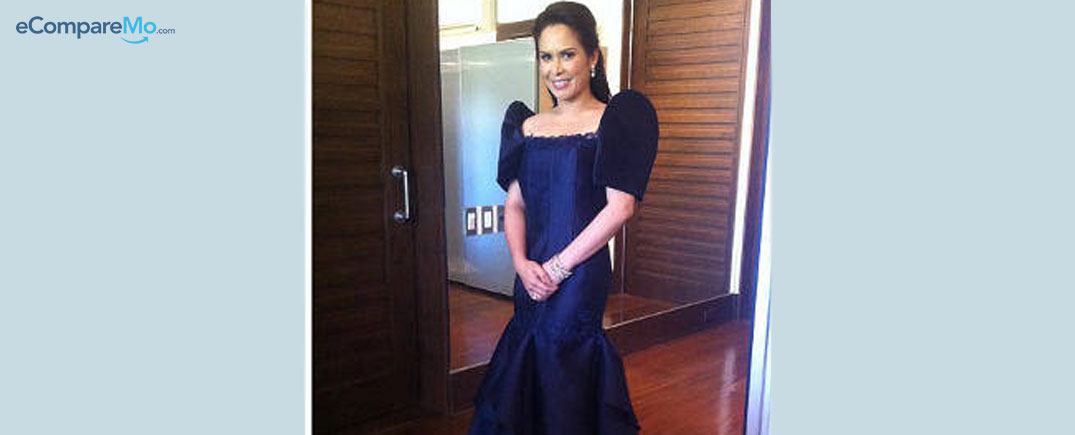 The Saranggani Vice Governor carried a body-hugging long gown by Martin Bautista with matching shimmering diamond ensembles.
Loren Legarda
Senator Loren Legarda was the perfect embodiment of 'fashionalism', expressing nationalism through fashion. She wore a Bagobo skirt with red and black streaks with T'boli brass bells as accent pieces to pay homage to the ethnic community.
According to Rappler, a Randy Ortiz terno costs no less than P25,000, while manilaspeak.com says traditional Filipiniana dresses and men's outfit ranges between P30,000 and P50,000, excluding hair, makeup, shoes, and other accessories.