6 Best-Selling Food Cart Franchises In The Philippines Below P500,000
3 min read
Once considered a fad, food carts have become a staple in the country's busiest locations, serving snacks and even filling meals on the go. Business-wise, food cart franchises have always been attractive to start-up entrepreneurs as well. They're easy to set up, easy to manage, and not very costly to acquire.
How do you start your own food cart franchise? First, you have to get some business capital ready. Do know that the cost of getting your own food kiosk can go for as low as P10,000 and as high as half a million, depending on the concept, space, and popularity of the products. You then need to scout for a location with high foot traffic and minimal competition. While at it, do your research on the most profitable food cart franchises currently available in the Philippines, and which will perform best in your chosen area.
The good news is, some food cart brands have managed to maintain affordable franchising fees despite their proven profitability. If you're thinking of getting your own pop-up business soon, you may want to start looking at some of the best food cart franchises in the country as of 2016:
1. Famous Belgian Waffles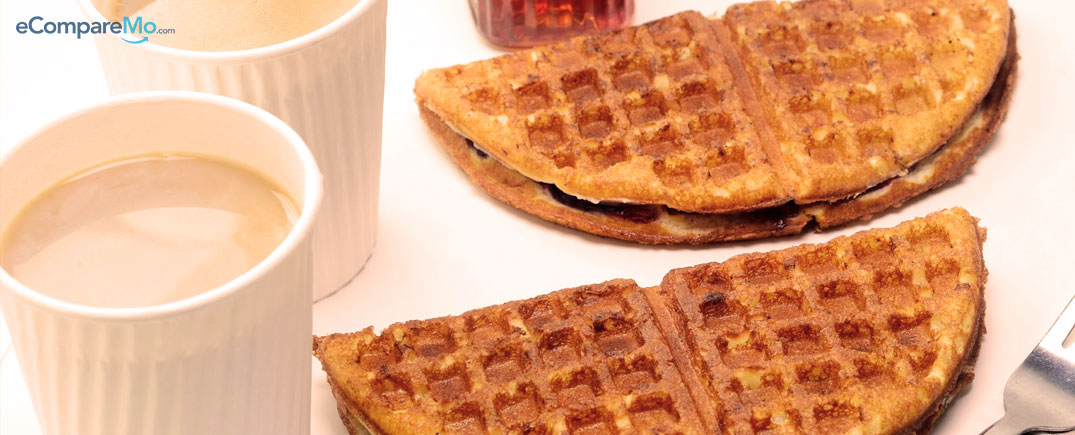 Famous Belgian Waffles has been rapidly expanding all over the Philippines since its inception in 2012. Despite being a relative newcomer in the industry, the brand owned and operated by Innovention Food Asia Co. has continuously lured in new converts thanks to its premium recreation of the breakfast favorite. Every waffle is cooked fresh and crisp, with a wide assortment of fillings and combinations to choose from. The starting capital in putting up this waffle cart? It's P380,000, which includes the franchise fee for three years, renewable for only P50,000.
2. Don's Original Spanish Churros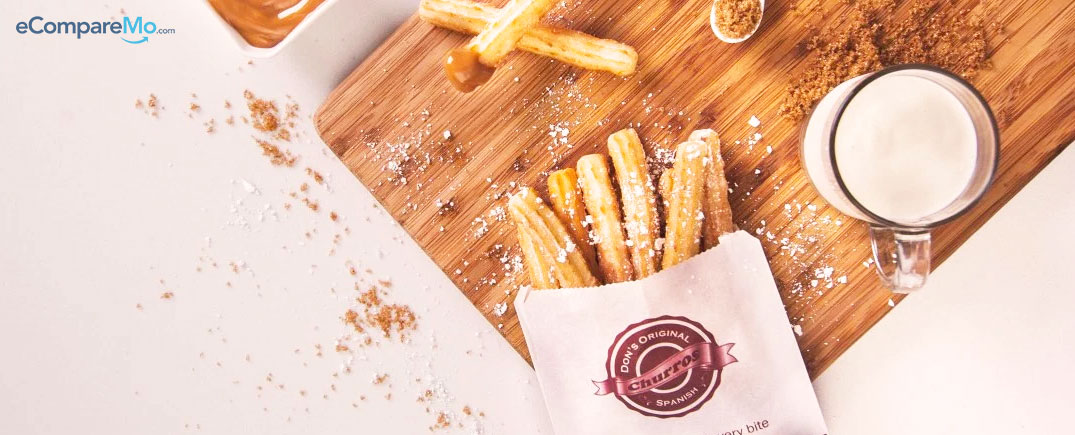 Last year, Don's Original Spanish Churros opened its doors to pioneering entrepreneurs who want to offer a delightful serving of deep-fried hot churros with delectable selection of dips. Unlike most chocolate churros shops, Don's sets the bar higher by offering their batter sticks with other flavored fillings and new dips such as strawberry, blueberry, and dulce de leche. For franchising inquiries, you may contact them directly at their hotlines 0917-8136552, 0917-5867415, 02-5077406.
3. Hero Sausages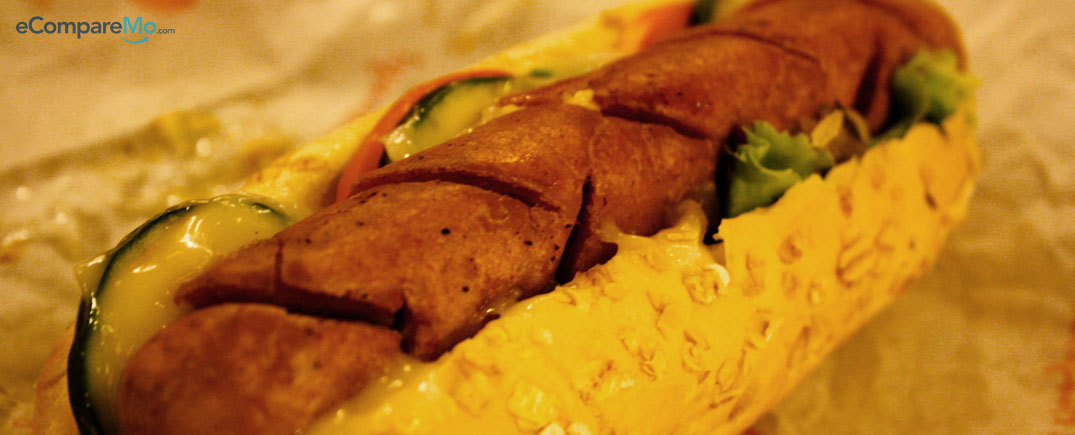 Hot, fresh, fast, delicious: it's easy to see why hotdog stands sell like, well, hotcakes. This is also the main selling point of Hero Sausages. The humble sausage franchise, which has 25 units all over the country to date, sells unique and high-quality franks tailor-fit for the Filipino taste buds. How much does it take to put up your own Hero Sausages stand? Apparently, it's not that expensive yet, given the newcomer status of the brand: P350,000 for the initial capital, with a renewable franchise agreement after five years at P150,000.
4. Chado
The milk tea market may already be saturated by both local brews and international brands. However, there's room left for new brands to thrive and innovate. Chado, a milk tea brand made by TS Fiesta Seafood Snack, tries to go beyond what milk tea shops usually offer: by making their shops more accessible via food carts. Aside from the usual milk tea favorites, Chado also offers healthy brews with signature ingredients like Kandyen Jelly and Oceanic Grass Jelly. Do you have somewhere around P230,000 in your bank account? It's time to fill up and quench your thirst with this brand.
5. Potato Corner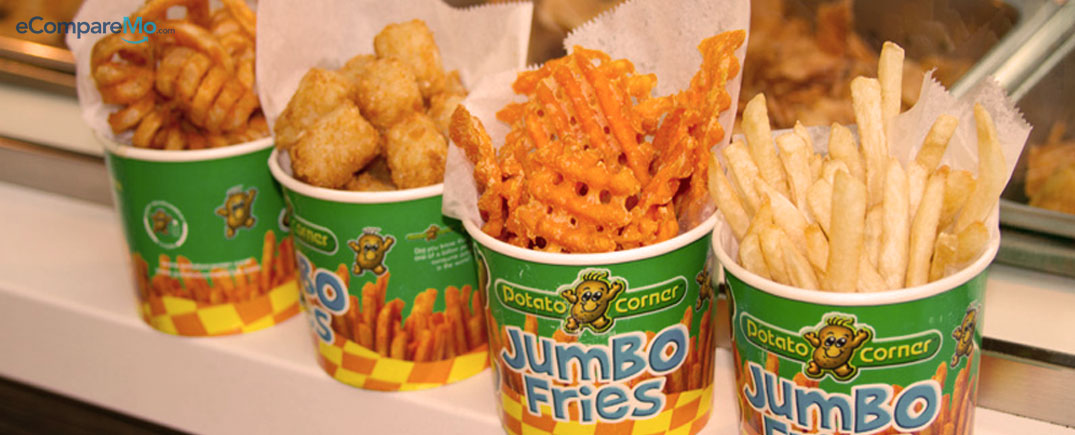 What makes Potato Corner a hit among Filipinos even after 24 years in the market? Just flavorful fries, cooked the way they should be. Despite being a heavy crowd favorite, the company sells a franchise for as low as P200,000, for a basic cart that already comes with a kiosk, small wares, basic equipment, initial supplies, and training. Sweet!
6. Mr. Binatog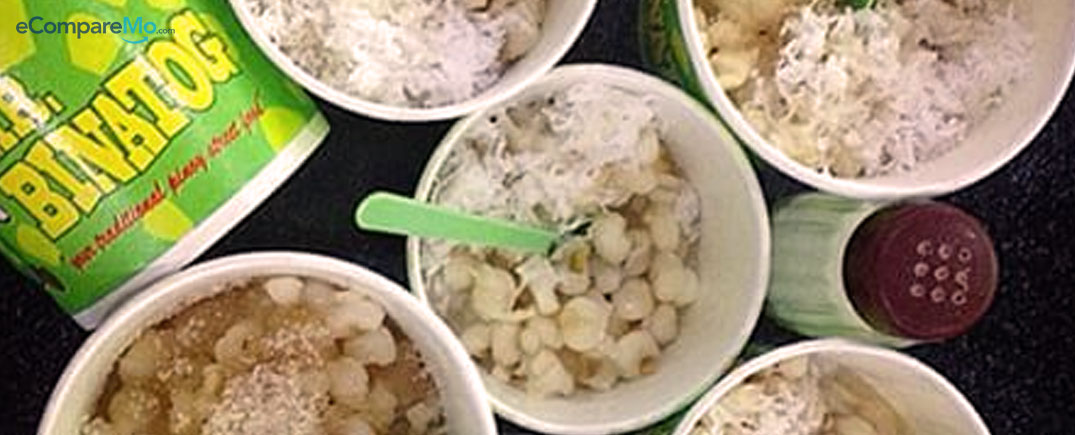 To get your white corn fix back in the day, you had to wait all afternoon for the sound of ringing bells that announced the arrival of your friendly, bike-riding manong binatog. Thanks to the wonder of food carts, the old merienda staple is now available all day where you'd least expect it: air-conditioned malls. Mr. Binatog has even upped the snacking ante by serving the classic corn kernel/grated coconut treat with milk, chocolate, and cheese. A franchise package starts at P170,000, which includes the complete setup, training, and a P3,000 worth initial inventory, for a two-year franchise contract. –Dino Mari Testa