When To Charge: Best Things To Buy With Your Credit Card
3 min read
Yes, cash is still king, but credit cards can be life-savers sometimes. When you don't have enough cash on you, charging your purchase to that little piece of plastic gets you what you need.
Credit cards also offer certain advantages over cash, such as flexible payment terms, universal acceptance, and safety features. They also allow you to bag sign-up gifts, cash backs, and reward points.
While cash is good in most cases, there are just some transactions that are best charged on your credit card.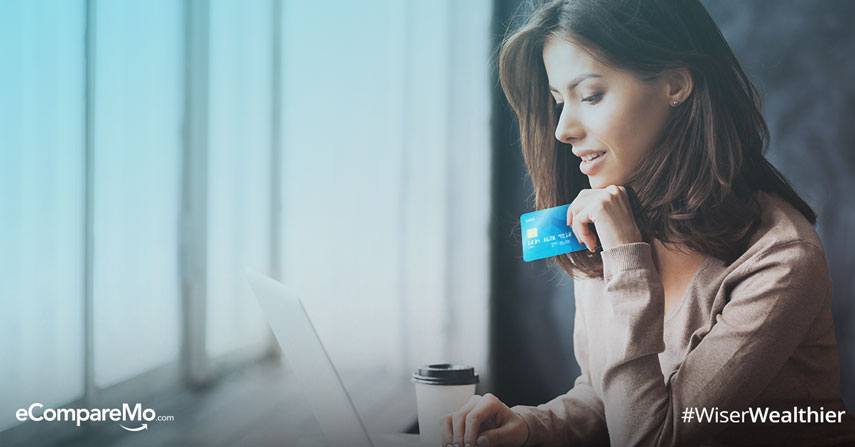 Travel arrangements
Credit cards are especially good for travel-related purchases as numerous cards are loaded with travel-related privileges such as trip cancellation, discount tickets, and overseas shopping perks.
Before purchasing travel insurance, call your credit card issuer first and check if certain travel insurance coverages are included if the card is used for booking a trip. Some card issuers insure their users in case of lost luggage or missed connecting flights. They might also offer emergency services and medical assistance.
Some cards favor frequent flyers and include added perks like free concierge services and exclusive discounts on travel-related expenses such as theme park entrance tickets and hotel packages. Travel cards also offer their users free flights, upgraded hotel stays, discounts and vacation packages, and access to VIP lounges.
Online purchases
Yet again, technology has made another chore convenient for us. Shopping online is the preferred mode of transaction for many consumers nowadays. However, online shopping comes with the risk of jeopardizing your personal and financial information. Credit card companies nowadays offer fraud or identity theft protection in case your card gets lost or stolen. Because credit card issuers watch out for you, customers can dispute a charge on your bill and get it reversed quickly. Because of "zero liability" policies, customers are not liable for unauthorized purchases compared to debit card transactions.
Overseas purchases
Carrying a credit card around can be safer than carrying a stash of cash as you can cancel a credit card in case your bag gets lost or stolen. Aside from the fact that using debit cards overseas for purchases is already problematic, credit card issuers also offer a relatively better exchange rate than an actual foreign currency exchange in cash. You can also call your credit card provider in case you suspect that you accidentally used a fishy ATM in some tourist trap.
Also, you can take advantage of exclusive discounts on international retail and destinations. This is usually convertible to frequent flyer miles, or to cash back. Just as importantly, many establishments nowadays only accept credit cards for reservations.
Recurring bills
If you're forgetful of due dates or perhaps just too busy to run around paying different utilities at different dates and places, a credit card can make things easier.  You can just consolidate all your monthly bills on your credit card.  The bills will be automatically charged to your credit card and the only trip to the bank or billing center you will need to do is the one to pay your credit card. Another advantage to this is, you get all your expenses listed down in one bill for easy monitoring. As a bonus, this will also allow you to build up some credit card rewards points that you can use in the future.
Supermarket shopping
You can rev up your rewards points by swiping your card for your weekly grocery shopping. It could also give you extra savings or bonuses especially if your card has a partnership with your chosen supermarket. You can also get grocery freebies for a certain minimum spend amount.
Tickets to events
Many banks and card issuers have tie-ups with certain promoters or venues. That is why they can offer their clients exclusive invites, discounted prices or advance reservations to big events.