The Best Internet Reactions To 'Kwentong Jollibee Valentine Series'
2 min read
#KwentongJollibeeValentineSeries went notoriously viral on social media last week because of the heartwarming, tear-jerking, hugot-rich themes that the campaign portrayed.
The three-part series is a lovechild of ad agency McCann Worldgroup Philippines and Straight Shooters Media Inc. All three videos gained millions of views on top of thousands of shares and comments.
The first video, titled "Vow," starred Mark Joseph Tam and Melissa Atadero and was directed by Ianco Dela Cruz. It has had 13 million views as of this writing.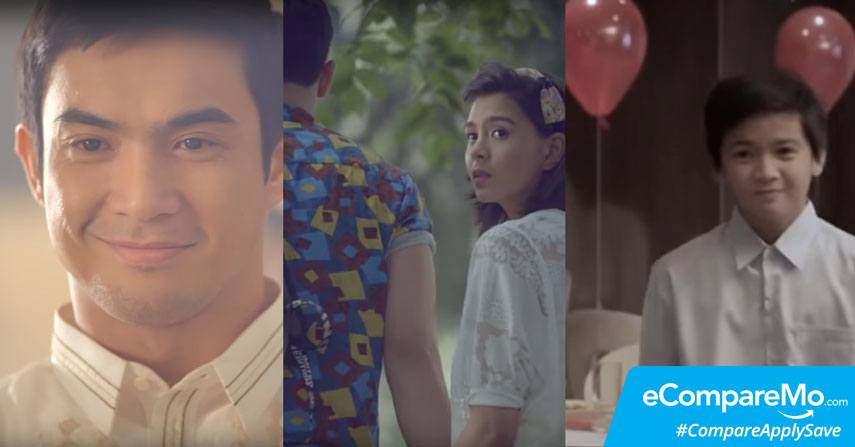 The Ashley Ortega- and Enrico Cuenca-led "Crush," directed by Joel Ruiz, has meanwhile had 10.9 million views. Pepe Diokno's "Date," which starred Faith Saligumba, Jose Luis Rivera, and Tristan Josh Pagala, has had 8.9 million views to date.
While many, including us, were moved by the dialogues and plot twists (it's like someone chopped onions all day here at the eCM office), a number of good-humored netizens couldn't help but do some nitpicking and expressed their keen observations. Here are some of the funniest:
1. The Post-It conspiracy.
Nerdy glasses, shoulder pads, above-the-knee basketball shorts–one can easily assume that the setting of "Crush" is sometime around the '80s. But Post-It notes? According to Post-It's company history, it was around 1980 to 1986 when the patent product was introduced to the US, Canada, and Europe. No mention of Asia there.
2. Plus, the use of smiley.
Still on "Crush": How popular was the smiley in the '80s? Many netizens argue that although the smiley emoticon was already in existence back then, it wasn't as popular and widely used yet as it is today.
2. Invasion of privacy.
The admirer would surprise his crush by sneaking a piece of burger inside her locker with a note on top. Frankly, you can't do that today without raising suspicion.
3. Where's the joy in Chickenjoy?
Now onto "Vow": "Two-piece Spicy Chickenjoy with extra rice. And upgrade to Pineapple Juice" is now the official code for being "friend-zoned." Also, it's clearly a testament that people who are too similar to each other are not likely to last.
4. The Nice Guy syndrome.
The too-good-to-be-true narrator has caused the female character to be antagonized by some netizens for being paasa. But is the girl really to blame for this unfavorable circumstance? If they are each other's best friends as he claims, why wasn't he able to communicate his feelings before it was too late?
5. Paano na ang bida?
Just when you are about to wipe your tears from the first two parts, there came the last video, "Date," which is arguably the most tear-jerking of them all. And so marked the end of Jollibee's "Bida ang Saya" slogan.
6. A bucketful of thigh part.
Can customers really order an all-thigh-part bucket of chicken? Netizens were quick to point this one out. A few, however, have come to the fast-food chain's defense, saying the kid was able to make a special request upon his father's wish.
What are your observations on the fast-food chain's Valentine's ads? Share your thoughts in the comments.