The Anti-Distracted Driving Act Is Now In Effect. Here's How People Got Caught
2 min read
The Anti-Distracted Driving Act (ADDA) has been featured extensively in the media, yet some motorists were still caught on camera violating the law.
The Revised Anti-Distracted Driving Act has been taken back to its implementation status on July 6, 2017. As much as advisory from news was widespread, there were still numerous motorists on the road who violated the new regulation and were apprehended by authorities.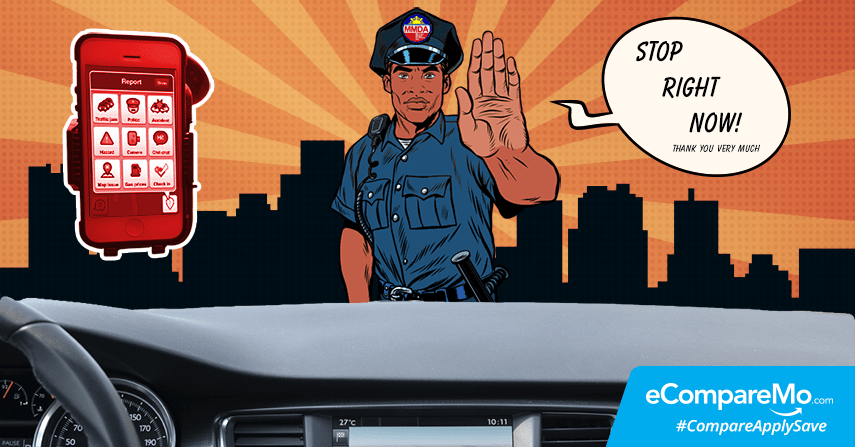 The Anti-Distracted Driving Law initially took effect on May 18, which bans drivers from using mobile devices on the road as well as mounting items on the driver's line of sight. However, implementation was ceased due to calls for reviews regarding unclear rules and regulations.
Even on its first day of reimplementation, it seems like some people didn't get the memo and were caught violating the law. Below are some drivers on the road who weren't complying on the ADDA as caught on cam.
https://www.youtube.com/watch?v=Tb2n25noOvs
The revised IRR of ADDA
The implementing rules and regulations constitute the following as acts of distracted driving, whether the vehicle is in motion or is stopped temporarily at a traffic light:
Writing, sending, or reading a text-based communication, or making or receiving calls using a mobile communications device
Playing games, watching movies, surfing the internet, reading e-books, performing calculation using an electronic entertainment or computing device
However, using communication devices on hands-free function via earphones, speakerphones, microphone, and similar devices are exemptions from being cited.
Another imperative stated in the revised ADDA ensures that the device should be mounted not more than four inches from the dashboard to avoid obstruction with the driver's line of sight.
Vehicles covered by this act include all public and private automobiles as well as wheeled agricultural machineries, bicycles, pedicabs, trolleys, habal-habal and kuliglig.
Important exemptions to note
A motorist will only be exempted from distracted driving in case there's a need to use a mobile phone for an emergency call to the following institutions:
A law enforcement agency to report a crime or prohibited acts
A healthcare provider for immediate medical attention
A fire department in case of fire or explosion
Other emergency services such as rendering electric, gas, water, chemical, towing and other similar services.
Painful Penalties
As per RA 10913, any driver found violating any provision shall be penalized with these fines:
P5,000 for the first offense
P10,000 for the second offense
P15,000 and suspension of driver's license for three months for the third offense
P20,000 and revocation of driver's license for the fourth and succeeding offenses
The Metro Manila Development Authority (MMDA), Philippine National Police (PNP), and Land Transportation Office (LTO) are the local government units who are authorized to apprehend violators.