Midweek Money News Roundup: Clark-Manila-Sorsogon Railway, PH-SG Banking Agreement, And More
2 min read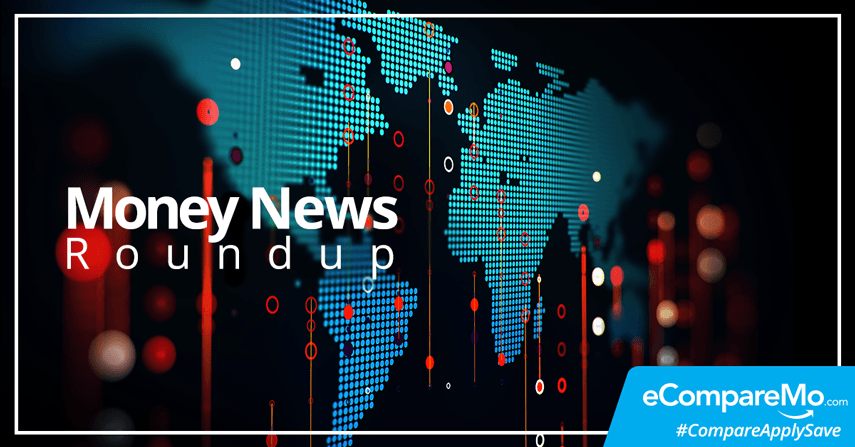 China and Japan to fund Clark-Manila-Sorsogon Railway
The North-South Railway Project, which was initiated in 2015 during President Aquino's term, is seen to get P151-billion funding from the Chinese government. The project will connect Laguna to Sorsogon with a 581-kilometer railway in Bicol.
The cost of this part of the project is set at P225 billion, according to Department of Transportation (DOT) Secretary Arthur Tugade.
The Japan International Cooperation Agency (JICA) is already set to fund the first three phases of the longest railway project in the country, connecting Manila-Clark, and Manila-Laguna, which costs P134 billion.
The railways will allow faster movement of cargo and passengers, connecting cities, economic zones, and international seaports.
Source: Rappler
Government budget short by P33.4 billion
High government spending caused a P33.4-billion budget deficit last May, P15.8 billion higher than the same month in 2016.
The total government spending for May 2017 reached P261.7 billion, 20 percent higher than May 2016. The increased spending was due in particular to interest payments.
The government collection from tax revenues, customs collection, and non-tax revenue from government-owned and controlled corporations (GOCCs) were exceeded by government spending, despite the total of P228.3 billion May revenues.
A total of P21 billion went to interest payments, which went up by 12 percent year-on-year, as the treasury bonds due April was paid in May.
The increased spending on infrastructure will see a wider budget deficit of 3% of the Gross Domestic Product (GDP) for the next six years. How the current deficit will affect the Philippine economy remains to be seen.
Source: Rappler
BSP Governor to retire; Interest rates maintained
Bangko Sentral ng Pilipinas (BSP) Governor Amando Tetangco Jr. is set to retire from his two six-year terms on July 2, 2017. On his last Monetary Board meeting on June 22, the BSP decided to maintain the interest rates on the following:
Overnight Reverse Repurchase (RRP) facility – 3%
Overnight Lending Facility – 3%
Overnight Deposit Facility – 2.5%
Inflation remains manageable, as the "average inflation [remains] within the target range of 3% ±1 percentage point for 2017 to 2019," according to Tetangco.
Nestor Espenilla Jr. was appointed as the next BSP Governor last May.
Source: Rappler
2017 OFW remittances hit record high
January to April 2017 Overseas Filipino Workers' (OFWs) hit $10 billion, earning 4.7% growth from last year's $9.6 billion. The repatriation of workers under the Saudi Arabian Amnesty program has affected the remittances from OFWs in Saudia Arabia.
Eighty percent of the total OFW cash remittances came from United States (US), Saudi Arabia, United Arab Emirates (UAE), Singapore, Japan, UK, Qatar, Kuwait, Hong Kong, and Canada.
Source: Rappler
PH and Singapore reach banking agreement
The BSP plans to reach out with the Monetary Authority of Singapore (MAS) for a potential agreement to open up the Philippine banking industry. This is in line with the ASEAN Banking Integration Framework (ABIF), entering into agreements with Thailand, Malaysia, and Indonesia.
The agreement with Singapore aims to "open up the banking industry aimed at greater financial integration and economic development among members of the Association of Southeast Asian Nations (ASEAN)."
Source: Philstar