Taiwan Visa-Free Entry For Filipinos Extended Until Mid 2019
1 min read
There's more reason for Filipinos to visit Taiwan as their visa-free travel is extended until July 31, 2019.
Last year, our Southeast Asian neighbor announced an eight-month visa-free travel trial period spanning from November 1, 2017, to the start of July this year.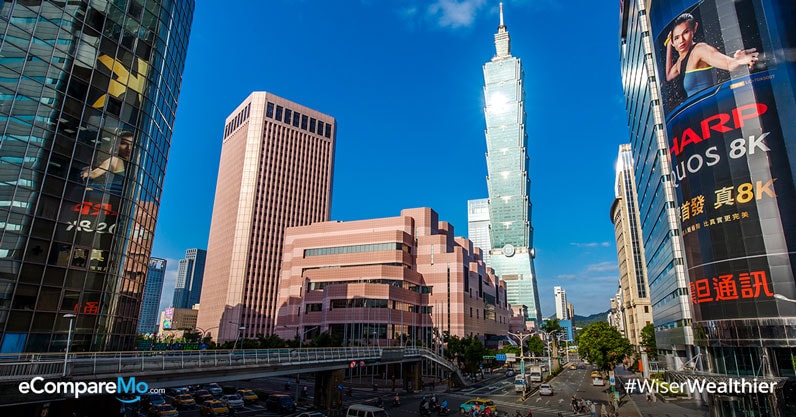 According to Economic Director of the Taipei Economic and Cultural Office (TECO) in Manila Alfred Wang, this measure had a "definite positive impact to both countries."
The Taiwanese government laid out the visa-free extension saying it brought success in both business and tourism in Taiwan. We share this extended visa-free entry to Taiwan with neighboring countries Thailand and Brunei, all for a maximum of 14 days.
Manila Bulletin reported the number of Filipino travelers going to Taiwan increased by 68%, compared to the number of visitors the entire year of 2016.
The 68% tourism spike was seen in the first two months since the visa-free policy started, and more tourists from the Philippines have come to visit since then.
In the first quarter of the year, there was a 73% increase of Filipino tourists to Taiwan, as compared to the first quarter of 2017.
Ticket prices
The consensus on travel sites is the best time to visit Taiwan is in the months of November and April.
There's a roundtrip ticket for seven days in Taiwan in November, for only P2,455 via Taipei. As for April, the cheapest is at P5,100. These are only estimated amounts and will change every day.
Of course, it will always be up to you to decide when it's best to explore Taiwan. Maybe you'll even get cheaper airfares if you're patient enough to look out for more promo fares until next year.
While we relish this good news for us Filipinos, this travel agreement with Taiwan is not mutual. The Philippines still requires visas for Taiwanese travelers.
It's worth noting, though, that there are more number of Taiwanese coming to the country than the number of Filipinos visiting Taiwan, as reported by Manila Bulletin.
Do you have any Taiwan travel spots or itineraries you want to share? Let us know in the comments!