SWS Survey Shows Highest Level Of Self-Rated Poor Filipino Families Since 2014
2 min read
A high inflation rate, record-low peso to US dollar exchange rate, sudden price increases, and the devastation brought by typhoon Mangkhut. With all the factors fresh on Filipino's minds, it is no wonder a lot of people are pinning their hopes for a better future on winning the P1 billion lotto jackpot.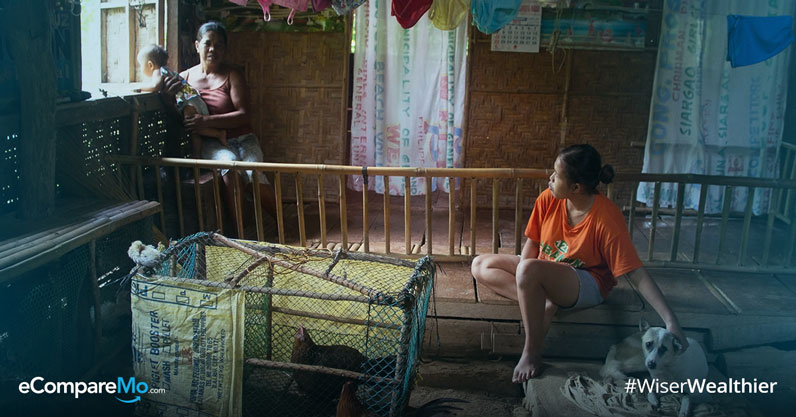 This year has been especially hard for Filipinos earning minimum wage. A recent SWS Survey released on October 9 says so.
8% increase in 'newly poor' Filipinos
According to the survey, an estimated number of 12.2 million families, or 52% of Filipinos , consider themselves as poor. This was a four-point increase from the last pre-high inflation rate survey in June and matches the December 2014 survey of 52% self-rated poverty rate.
Of these 52% Self-Rated Poor families, 8% claimed to have been non-poor about one to four years ago, and 6% said they were non-poor five or more years past. Three out four families, or 39% , make up the "always poor" cluster or those who have never experienced getting out of poverty.
On the other end are the Self-Rated Non-Poor families, with 10% making up people who said they were poor one to four years ago but now claim to be non-poor. 13% said they were poor five or more years ago but are now non-poor. 25% of these non-poor surveyed families said they have never experienced being poor.
An estimated number of 8.5 million families are Food-Poor, or those who rated their food as mahirap or poor.
(Read: Less Filipino Families Experienced Hunger In The First Quarter Of 2018—SWS)
Self-Rated Poverty (SRP) improved by 17 points in Metro Manila
It's not all bad news, though. The survey saw an improvement in Self-Rated Poverty for Metro Manila residents. The SRP in NCR last June was rated at 43% , and now it went down 17 points, at 26% , in the September Metro Manila SRP survey.
The four-point increase on the nationwide SRP percentage of 52% came from increases in Balanced Luzon, and Mindanao. The sudden SRP 17-point reduction in Manila helped offset it a little, because Visayas SRP percentage remained unchanged at 67%, since the June 2018 survey.
Median Self-Rated Poverty Threshold (SRPT)
The SWS survey shows that a monthly budget of P10,000 is considered the median Self-Rated Poverty Threshold for poor households to meet their home expense needs and not consider themselves poor.
But the survey found that in order for poor people to meet their needs, they said they need P5,000 more than the stated threshold.
(Read: Inflation Leaves 6.2 Million Filipino Families Struggling)
It's the same amount that food-poor household said they need to have—P5,000 —for their monthly food expenses.
As of September 2018, these are the adjusted SRPTs (minimum monthly budgets) for each area:
P15,000: Metro Manila and Balanced Luzon
P10,000: Visayas and Mindanao
However, these are not enough. The following amounts are the Self-Rated Poverty Gap (SRPG), or what the poor said the additional amount they need to be non-poor:
P5,000: Metro Manila, Visayas, and Mindanao
P6,000: Balanced Luzon
If you're part of the 25% Non-Poor families, consider yourself lucky. You're not the one carrying the huge burden of inflation these days.
What we can do is to swim with the rising tide of inflation and continue to empower poor people through education and giving them more work opportunities. As for the working class, we should help each other out in finding opportunities to earn more income.
For one, there are many ways one can earn money online even with low capital.
Sources: SWS, SWS, SWS, The Philippine Star