Seatbelts Not Enough: Senate Unanimously Favors Bill Requiring Car Seats for Kids
1 min read
Last Monday (October 8), the Senate unanimously voted 20-0 on the third and final reading of Senate Bill 1971, also known as the "Child Safety in Motor Vehicles Act."
The Philippines had more than 600 cases of child deaths relating to vehicular accidents annually from 2006 to 2014. This new bill seeks to protect children riding in vehicles from serious injuries or, worse, death.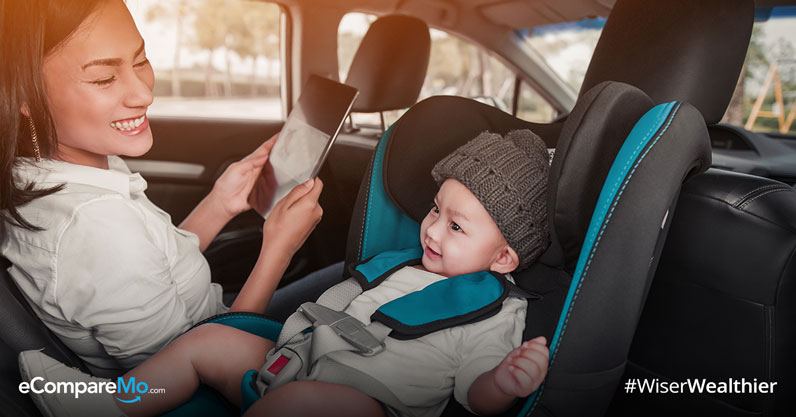 Senate Bill 1971 requires the use of a child restraint system or the installation of special car seats inside private vehicles for children ages 0 to 12 years old.
As stated by the World Health Organization (WHO), such a system can lessen the possibility of child vehicular related injuries by up to 80% , especially for children of ages 0-4. Compared to this, using just seat belts only lessens the risk of up to 32%.
(Read: What Parents Of Rich And Successful Kids Have In Common)
Conditions and fines apply
The bill puts in place the following conditions for children riding in vehicles:
Height Restriction for the child: Prohibits children in the front passenger seat unless a child meets the required height (at least 150 cm or 4 feet and 8 inches)
Failure to secure the child: Prohibits failure to employ a child restraint system consistently while a child is inside a vehicle.
Adult supervision needed: Prohibits children from being left unattended by and adult in a vehicle.
No sub-standard car seats: Prohibits the acquisition and usage of cheap and deficient car seats or those that do not have an Import Clearance Certificate (ICC) sticker or a Philippines Standard mark.
If either of these conditions is violated, offenders will pay a fine of P1,000 for the first offense, P2,000 on the second, and P5,000 along with a one-year suspension of his/her license on the third and succeeding violations.
Now that the bill has passed the Senate, the next step is for it to be approved and signed into law by the President. Even so, it is probably timely for parents to start shopping for good car seats for their children now if they haven't done so already.
Source: Rappler