SSS Unemployment Benefit Online Application To Roll Out Soon
3 min read
Is your employment status in peril because of COVID-19? The Social Security System (SSS) is preparing a benefit package for people who are unemployed due to enhanced community quarantine that can be redeemed online.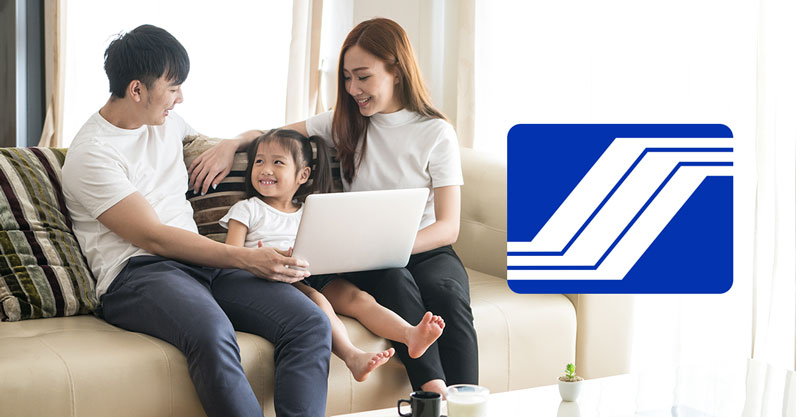 According SSS President and CEO Aurora Ignacio, the agency is currently working on the online application for unemployment benefits so people living in quarantined areas can apply without risking themselves to be exposed to the virus.
At the moment, SSS unemployment benefits can only be applied for through over-the-counter channels.
"We are working on making the application for unemployment benefit available online for online filing. As of now, it's a new benefit so it still has to be done over-the-counter," Ignacio said.
Earlier this month, the SSS promised a P660-million unemployment fund for people who will be laid off because of forcible downsizing or closure due to the COVID-19 crisis. However, the agency said that it will be doubled to P1.2 billion if unemployment rate becomes more severe.
The SSS said that the average amount a person can get as part of the unemployment benefit package is P11,000.
(Read: 10 SSS Benefits Every Member Can Avail Of)
More accurately, the SSS unemployment benefit a person can receive is based on "half of their average monthly salary credit for a maximum of two months if they are displaced because of redundancy, installation of labor-saving devices, retrenchment, closure or cessation of operation, and disease or illness."
SSS unemployment benefit details
A relatively new policy, the unemployment benefit (or involuntary separation benefit) is a mandate of the SSS under the Republic Act No. 11199, or the Social Security Act of 2018.
As part of the government's efforts to strengthen the country's social programs, section 14-B of the law allows Filipinos to apply for a monetary assistance after being forcibly removed from their jobs.
The unemployment benefit applies to all Filipinos who are formally employed, people working as household help (kasambahay), and overseas Filipino workers (both land-based and sea-based), so long as the termination of their employment is involuntary.
To qualify for an unemployment benefit package from the SSS, you need to meet the following criteria:
Must not exceed 60 years old when forcibly terminated (50 for surface mineworkers and 55 for racehorse jockeys)
Must have contributed at least 36 monthly contributions—12 of them at least remitted 18 months before date of termination
Must not have made an unemployment benefit application within the past three years
Must have been forcibly terminated due to the following:

Automation, redundancy, downsizing, company closure, and health reasons
Inhumane or cruel treatment of employer
Economic collapse
Natural or man-made disasters
And other causes deemed valid by the Department of Labor and Employment

Must not have committed the following offenses prior to termination:

Corruption
Serious insubordination
Gross negligence of duties
Fraud or breach of trust
Commission of crime
Other cases like dishonesty, absence without leave, conflict of interest, and others
(Read: SSS Online Registration: Steps For Members And Employers)
An SSS member can only make an unemployment benefit claim once every three years, which must be redeemed within 12 months starting from date of termination.
To get the proceeds, you can use any of the following methods:
Universal multipurpose ID (UMID) ATM card (if you have a UMID with no ATM function, you need to apply for one as a replacement)
Union Bank of the Philippines Quick Card (for SSS claims, can be applied at select SSS branches)
However, if the said channels are unavailable, you can notify the SSS and you can get your claims through bank pickup through PESONet or non-bank cash pickup.
To make your claim, you need at one original and photocopy of the following primary IDs and documents:
UMID
SSS card
Alien certificate of registration
Driver's license
Firearm registration
License to own and possess firearms
National Bureau of Investigation clearance
Passport
Permit to carry firearms outside of residence
Postal ID
Seafarer's ID and seaman's book
Voter's ID
In the absence of any of the said IDs/documents, you can submit an original and photocopy of two IDs/documents with the same signature and one with photo.
Keep in mind that the process is for over-the-counter applications. As for the online ones, we will update you as soon as the SSS unemployment benefit portal is up and running.
(Read: The Most In-Demand Jobs In The Philippines During The Pandemic)