Amid Quarantine, Pinay Mom Teaches Her Kids Lessons On Hard Work And Adulting
2 min read
It must be a confusing time for kids during this enhanced community quarantine.
Questions, like why they aren't allowed to play outside or go on an out-of-town trip with the family, may come up, and repeatedly so. It's up to the parents to think of the inventive but honest ways they can communicate with their kids about what's really going on right now and how they play an important part in the quarantine, too.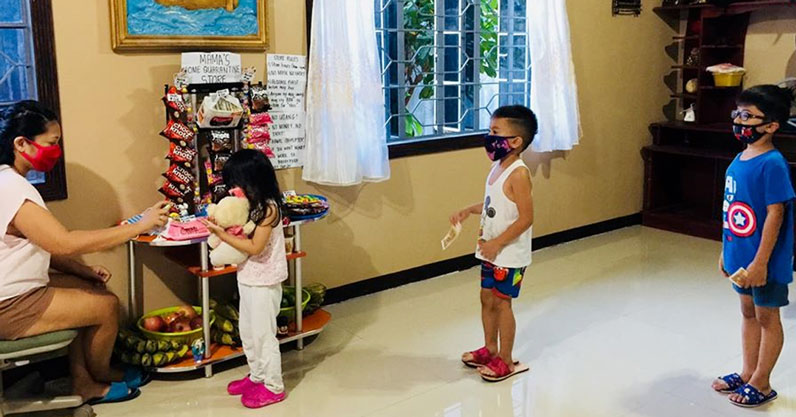 One mom has gone viral on Facebook after she came up with this sari-sari store and reward strategy for her four kids.
"Mama Home Quarantine Store" is made up of fruits and snacks with prices by play money. The way for these kids to buy the goodies is to earn money by doing house chores with corresponding salaries:
The store is open from 8AM to 6PM—a reasonable time to go snacking, if you ask us. The "customers" are required to observe social distancing, wear face masks, and spray their hands with alcohol before buying anything. 
In another cheeky note, the mom adds that any fights or anyone who cries will be banned from the store for three hours.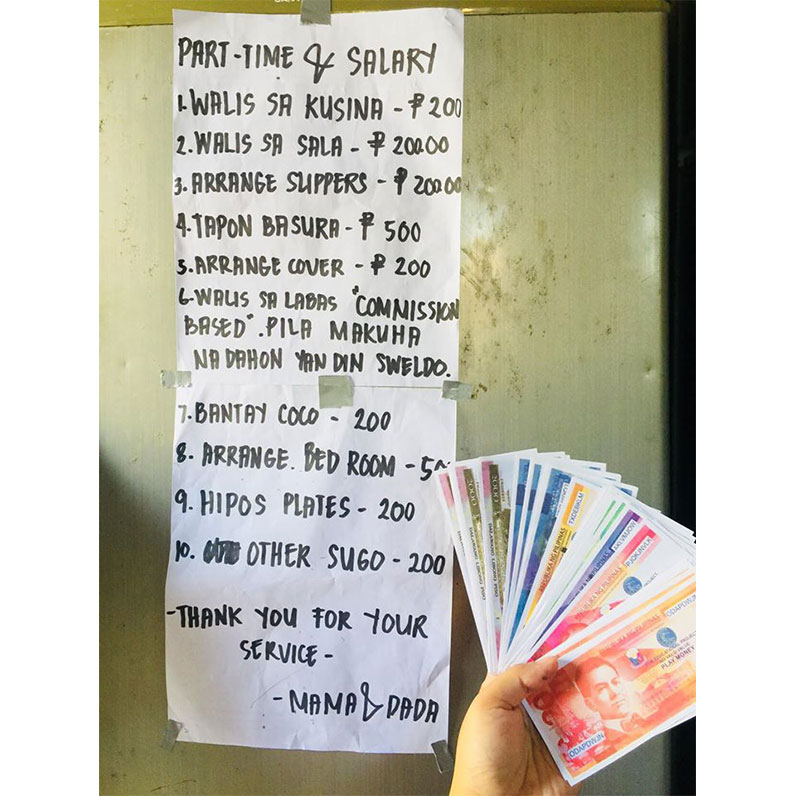 The rules are clear: no credit, no money, no entry, and no shoplifting. If any of the customers need money, then they will have to work for it.
This looks like a very effective way to keep kids busy, all while teaching them about the value of money, hard work, and community efforts in this quarantine period.
There are also parents like Isabelle Daza who took their time in explaining the importance of sanitation to their kids with the use of pepper, water, and soap.
This was inspired by a viral post of a pre-kindergarten teacher @mandysmunchkins_ showing her students how dipping their finger on the "virus water" (pepper and water), dipping it in soap, and back again to the virus water gets rid of the germs and thus, the virus, as the pepper bits moved away from the kid's finger dipped in soap—much to their amazement.
This is one of those engaging and effective things parents and guardians can come up with to teach kids the importance of cleaning their hands, and their individual roles in health and sanitation.
What other engaging lessons do you think we can teach kids during this time? Let us know in the comments!