Soon, People Who Throw Rocks At Cars Could Be Jailed
4 min read
On its third and final reading, the House of Representatives approved House Bill 7163, which penalizes the act of throwing hard objects at vehicles.
The bill passed with a vote of 171-0 from the representatives, and the ball is now in the hands of the Senate.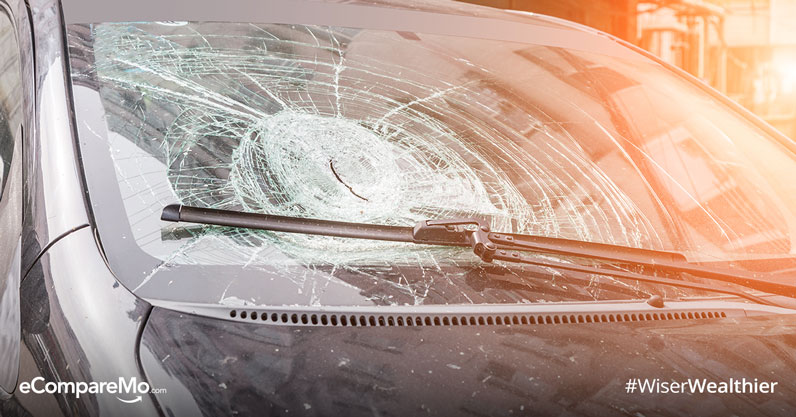 If this bill becomes a law, what does it mean for car owners and violators? And what can you do if your car has been damaged due to stoning?
Between a rock and a hard place
According to Ilocos Norte representative Rodolfo Fariñas, who also serves as the principal author of House Bill 7163, the goal of the proposed law is to curb the behavior where it would become a habit for people to nonchalantly throw hard objects at vehicles.
This type of behavior, he added, can become a habitual pastime for people to engage in such activity.
"By penalizing the act of throwing stones and hard objects at vehicles and providing stiff penalties for the crime, people will be forewarned of the consequences of such crime, thereby serving as a deterrent to future wrongdoers. Thus, the wellbeing of the travelers as well as the drivers and the owners of the vehicles is ensured," said Fariñas.
Currently, people who are caught throwing rocks and other hard objects at vehicles can only be charged with malicious mischief under the Revised Penal Code. Violators found guilty of this offense are only slapped with light punishment.
To Mr. Fariñas, the threat posed by these acts of mischief are grave and therefore requires a more stringent form of punishment.
According to the bill, violators will face:
Twenty-five years imprisonment and a fine of P100,000, in addition to the civil liabilities, if such act results in the death of any person;
Five-year imprisonment and a fine of P15,000, in addition to the civil liabilities for medical expenses and rehabilitation, if such act results in any physical injury to a person; and
One-year imprisonment and a fine of P10,000, in addition to the cost of repair of the vehicle.
Rocks of ages
It may seem like the proposed law came out of nowhere but there have been multiple stoning instances have endangered the lives of motorists. One notorious example is C5 in Taguig.
For years now, motorists have been warned of and reported incidents of characters hurling rocks at passing vehicles is the portion of C5 Road near Market! Market!
In footages posted on YouTube, children from neighboring communities would hang out on the side of the road and hurl rocks at speeding cars. In 2016, the Taguig City police chief promised to seal the portion where the kids were spotted.
Meanwhile, In 2016, ABS-CBN News reported that street children would threaten to throw rocks at motorists who wouldn't give them money.
And it's not just a phenomenon here. The malicious act of throwing rocks at cars is well documented all around the world.
In the United States, five teenagers were charged with murder last year after they tossed a rock from an overpass that hit a speeding car, killing the driver instantly.
What to do when someone throws a heavy object at your car
In case someone throws rocks or other heavy objects at you while you are in your vehicle, these are the things you can do to keep yourself safe and minimize the damage:
If your windshield is just chipped.
Keep driving but reduce your speed. Putting any more stress in your windshield can cause the cracks to grow bigger and in turn, impair your visibility.
Due to its concave shape, any amount of pressure, such as hosed water from a car wash facility or even winds, can increase the damage. Unfortunately, even a tiny crack in the windshield can compromise your safety already, which means you should have it fixed or replaced.
If your windshield has a large crack or is completely broken.
Pull over to the side and turn on your hazard lights. Since driving with a broken windshield is highly discouraged, you should wait to have your car towed already.
While you're waiting for the tow truck, take photos of the damage on your windshield for documentary proof.
Invest in a dashcam.
When you have a dashcam installed in your car, you can review the incident and if you're lucky, you can identify the perpetrators and have them reported to the authorities.
Have a windshield repair kit in your emergency stash.
If the chipping is small enough to be remedied, you can do the repair yourself without the need for professional help.
You can buy a DIY windshield crack repair kit from your favorite car accessory stores, hardware, and online marketplaces.
Contact your insurance provider and tell them about the damage to your car.
The car insurance company will take care of the repairs, from the moment you report a damage to your car to the time you bring your car to the dealership.
Sources: Cleveland.com, The Philippine Daily Inquirer, GMA News