Solo Parents Dining Out In QC Can Get A 20% Discount
3 min read
Good news for single parents residing in Quezon City. The city has released Ordinance SP No. 2766, S-2018 on January 30, which will require QC dining establishments to offer a 20% discount to solo parents.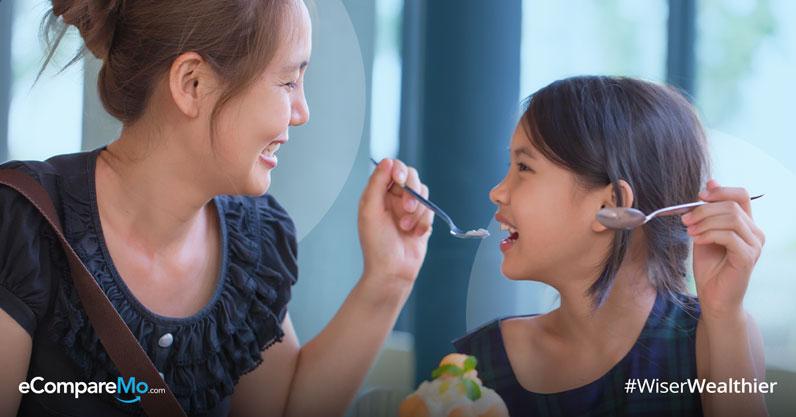 Note that the discount applies to "establishments [within Quezon City] that are frequented by families, solo parents included are hereby ordered to grant a 20-percent discount on the total bill of the solo parent and his/her children in establishments."
Further, the Quezon City government posted that "the discount can be availed every first and last Sundays of the month [only]." Also, you need to be a registered solo parent resident of Quezon City and will probably need to present your solo parent ID.
And unlike other types of government mandated discounts for Persons with Disability (PWD) and Senior Citizens, it has some limitations. "The discount will not apply to bills exceeding P2,000 for single or accumulated receipts made in the same establishment within the same day."
Still, it's another move in the right direction for the government of Quezon City, as they provide more benefits to solo parent residents.
Quezon City provides benefits for solo parents
These are the list of benefits available for QC solo parent residents, as taken from the Quezon City local government website:
Benefits for solo parents BELOW Poverty Threshold:
Livelihood/Skills training programs and services (DOLE, TESDA, DSWD)
Educational services for solo parents and their children (DepEd, TESDA, CHED)
Essential health services for solo parents and their children (barangay health centers and hospitals)
Housing assistance/services for qualified solo parents under the eligibility requirement of the National Housing Authority (NHA)
Benefits for solo parents ABOVE Poverty Threshold:
1. Employment-related benefits (both private and government sector)
Flexible working schedule
Protection against work discrimination
7 days parental leave in one year (must have rendered services for at least one year) with full pay, consisting of basic salary and mandatory allowance.
2. Housing assistance for solo parents who are members of Government Funding Institutions (GFI) such as GSIS, SSS, and HDMF/Pag-IBIG provided that they qualify under the GFI's eligibility requirement and respective program of availment/implementing guidelines
Expanded benefits for solo parents in Quezon City
Individual, peer, and family counseling
Positive Discipline seminar
Parent Effectiveness seminar
Critical Incidence Stress debriefing
Self-concept Building programs
Crisis Management and Spiritual Enrichment
Referral for legal, health, and burial assistance
Livelihood/vocational trainings and Seed Capital assistance through SB-ECO
Educational assistance for indigent Solo Parent and their children
Employment referrals through QC PESO
How to register as a solo parent
Those already carrying a Solo Parent ID and are residents of Quezon City are ready to avail of the discounts. Unregistered solo parent residents of Quezon City will need to apply for a Solo Parent ID at the Quezon City Social Services Development Department (SSDD) to avail of the discounts and benefits.
Here are the document requirements for a NEW Solo Parent ID application, taken from the QC local government website:
Accomplished application form c/o SSDD
Barangay certificate
1pc. of 2×2 ID picture
Birth certificate of minor child/children (xerox)
Document requirements for the RENEWAL of Solo Parent ID:
Old Solo Parent ID
Barangay Certificate
1pc. 2×2 ID Picture
'New' and 'renewal' applicants will undergo an assessment and home visit, to verify the legitimacy of the solo parent ID application.
Document requirements for LOST Solo Parent ID:
Affidavit of Loss
1pc. 2×2 ID picture
Accomplished form c/o SSDD
PLUS supporting documents (ANY of the following):
Xerox copy of Death Certificate of spouse (if widowed)
Affidavit (circumstance of being a Solo Parent)
Copy of filed/pending petition for Annulment of Marriage/Legal Separation
Source: Rappler