Manila Bay Rehab Sees Over 5,000 Volunteers Clean Up 'Ground Zero'
2 min read
Manila Bay is already seeing some huge progress three days after its kick-off rehabilitation program.
The "Battle for Manila Bay" started last Sunday, January 27, 2019, at the Quirino Grandstand. It was led by government officials, with over 5,000 volunteers who walked to Manila Bay and started the clean-up drive.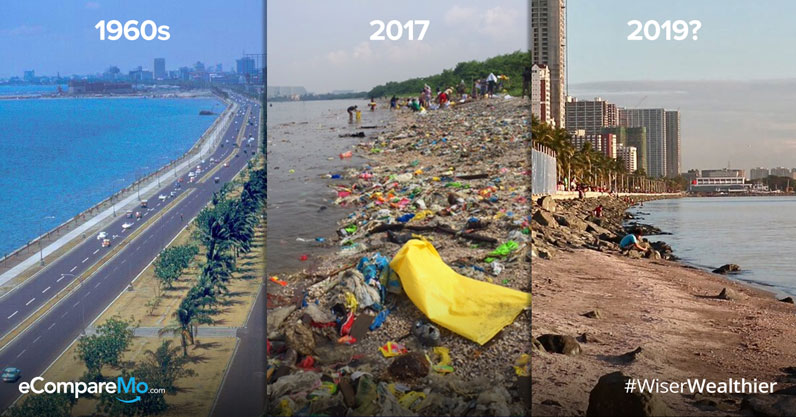 Considered "ground zero," the bay is where the series of waterways clean-ups around Metro Manila and nearby provinces will start, according to the Department of Environment and Natural Resources (DENR) chief Roy Cimatu.
Starting at 'Ground Zero'
Strict implementations are set out following the Philippine Clean Water Act of 2004, or Republic Act No. 9275. Manila Bay, Cimatu said, is the "key to addressing water quality issues and other environmental problems in the historic bay."
"Ground zero" is the area near the Yacht Club and US Embassy. Environment Undersecretary Sherwin Rigor cited in CNN's The Source that the clean-up poses a "geographical challenge," explaining that it will move inward, instead of going upstream.
Metro Manila, he said, is considered the "main effort" and the provinces of Cavite, Pampanga, Bulacan, and Bataan are considered "secondary effort." Government funds will be split between the two cleanup efforts.
The rehabilitation is said to cost P42 billion and will be done in three phases. Rigor said, "Most of the funding—or ₱36 billion—would go to the relocation of some 233,000 informal settler families around the bay in the next 10 years."
Phase 1: Cleanup and Water Quality Improvement
The first stage is coastal and water quality clean-up. This is executed mostly with the help of volunteers and active participation of settlers near Manila Bay.
(Read: Beach Cleanup Drives You Can Join For A Productive Summer In The Philippines)
Currently, the DENR are working on improving fecal coliform levels in the water, at 1.4 billion MPN/100 ml near the Yacht Club, from the safe level of 200 MPN/100 ml.
In line with this, they have been handing out cease and desist orders to restaurants and establishments nearby who have violated waste disposal laws. So far, three restaurants last Sunday were closed down for "dumping untreated wastewater into Manila Bay."
Phase 2: Rehabilitation and Resettlement
This involves, among other things, educating the public about environmental sustainability, and solid waste management. Informal settlers will then be relocated to ensure Manila Bay's continued improvements. There are over 230,000 informal settlers living along Manila Bay's waterways, which greatly contributes to the water pollution.
Phase 3: Education and Sustainment
This is where the first two phases will come together, as continued information drives and strict law enforcement are followed.
Rigor said they are confident in taking on this task, especially as it came after Boracay's rehabilitation."'Yun din 'yung sinabi nung Boracay eh. Kaya ba namin? Nakita namin, and we took the challenge and we triumphed it," Rigor said. "And we saw Boracay was too small for us."
Aside from the closure and cleanup of Boracay, the DENR also recently evaluated the beaches in Bohol and El Nido Palawan.
Sources: CNN Philippines, PNA, The Philippine Daily Inquirer