Sinulog 2017 Guide: How To Survive Cebu's Grandest Festival
2 min read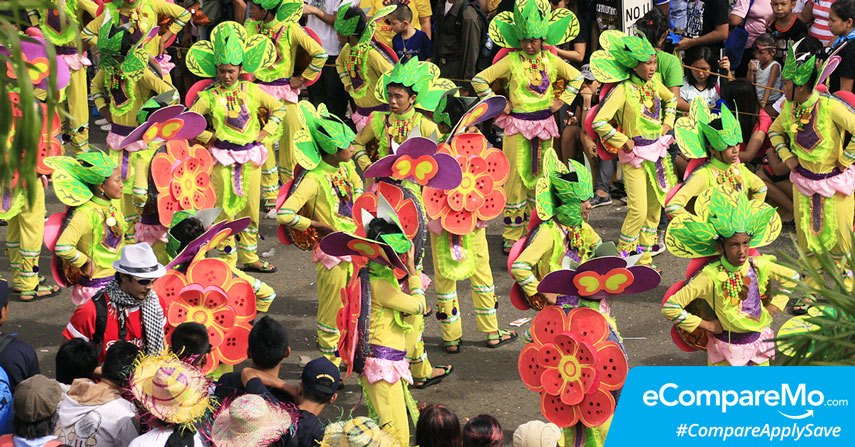 Prititit! Pit senior!
If these sound familiar, you must've had your share of Sinulog Festival fun at one point in your life.
Well, it's the time of the year again, where everyone gets hyped up with partying all night and jive in the festive aura of the Queen City of the South's wild streets.
If you're all geared up to take part in Sinulog 2017, here are some helpful tips on how you can withstand the huge crowd of viewers and party-goers in the festival.
1. Know what it's all about.
If it's your first time, you must be wondering what Sinulog is like. It's a yearly celebration held every third Sunday of January, as a commemoration of the birth of Christianity in Cebu.
A lot of things happen during the Sinulog week: daily masses, festive week-long activities like Street Fair, fun run, and concerts, and the Sinulog sa Kabataan (which commences every second weekend of January).
Everywhere around the city, establishments never fail to play that familiar Sinulog hymn, to which both kids and adults cheerfully sing.
2. Carefully plan your schedule and prepare your survival kit.
Bring food and water that can last you and the squad the whole day. You wouldn't want somebody else to take your spot upon leaving to grab something to eat, right?
3. Wear comfortable clothing from head to toe (preferably dark colored shirts and sneakers).
These days, it's been raining so hard that streets are really muddy (you wouldn't want someone to step on your white Stan Smith). Plus, the fact that some Sinulog goers love putting paint on somebody else's face/shirt.
But if you're really in the mood for a great party experience, wear a white shirt and get all messy with the liquor and paint all over your body.
4. Bring enough money and a tiny pouch where you can put your valuables, i.e. cellphone.
Never bring a backpack because it attracts pick-pockets, and don't wear any jewelry (it's not wise to wear one in such heavily crowded place).
5. Don't bring kids below 5 years old.
But if you're persistent, we suggest you strongly adhere to tip No. 2 (include toys, if possible). Of course, it should be where the parade is very much visible to their eyes.
6. Don't complain.
It's going to be a really lengthy walk on the way to the parade and going back. Main roads will be closed for almost 48 hours, so what do you really expect?
7. Enjoy!
Enjoy yourself and everyone around you will do the same. You don't get to experience partying round-the-clock and be friends with everyone you see in the way, right? –Lara Kristelle Pitogo