Why Filipinos Find It Hard To Save Money, According To Twitter
1 min read
Now that the holidays are over, you've got your 13th month pay, pamasko from ninongs and ninangs, and long break you'd waited all year. Sure, it was fun while it lasted!
But as you rummage through your wallet now, all you find is a stash of ATM receipts. Where did all your crisp peso bills go?
Money comes and goes indeed. If you're wondering where all your moolah went, check out these relatable tweets below and find out the top reasons Filipinos find it hard to save—at least according to Twitter.
1. You're hungry. All. The. Time.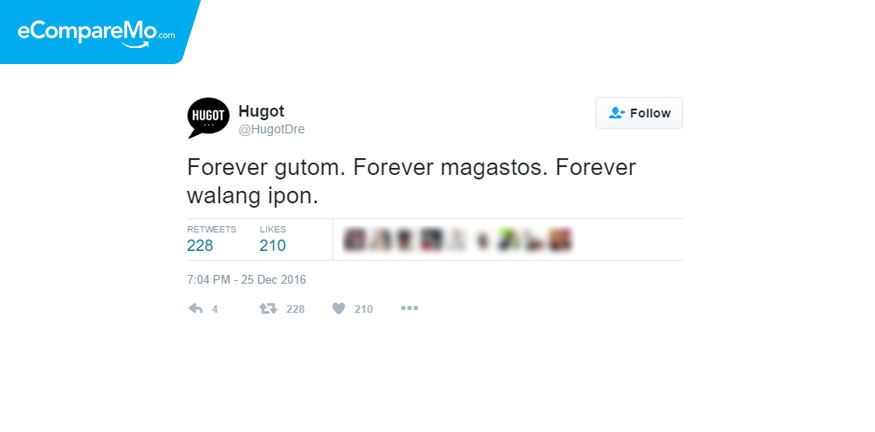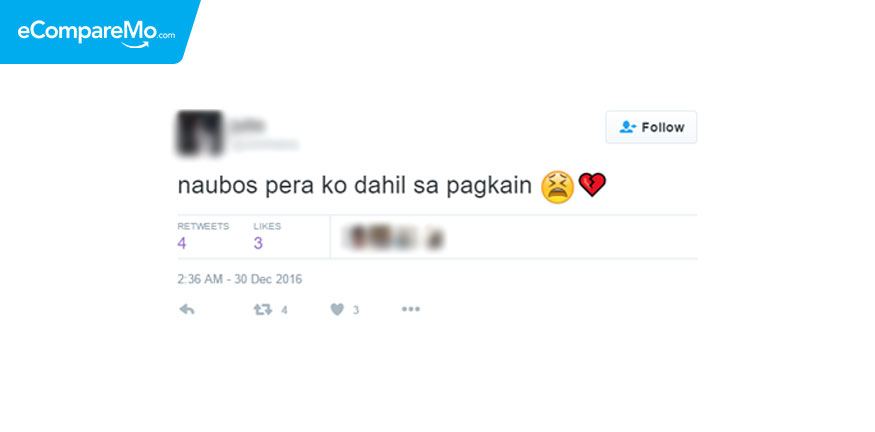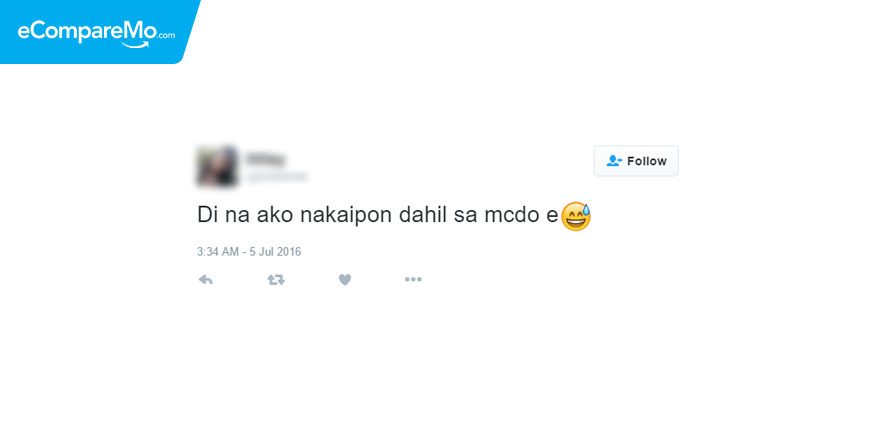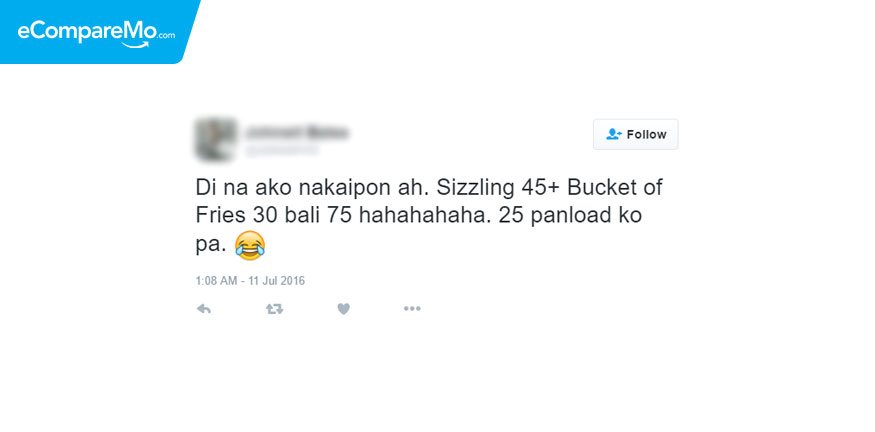 2. All you got for Christmas was fat. And now you badly need to keep in shape.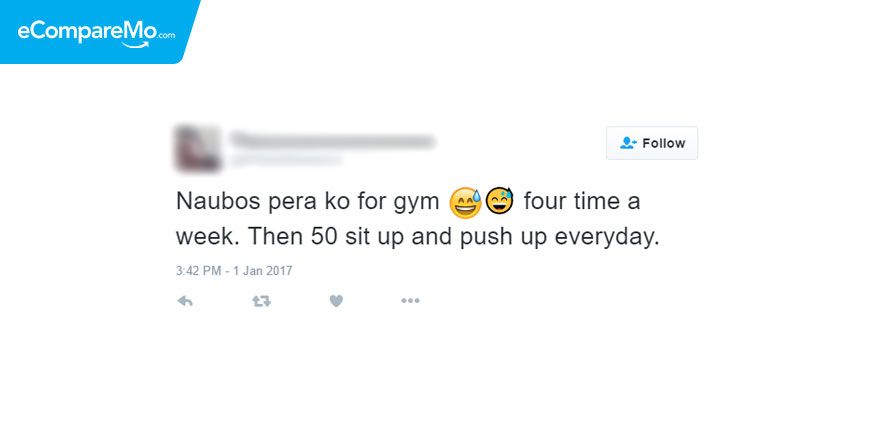 3. There's a third party involved.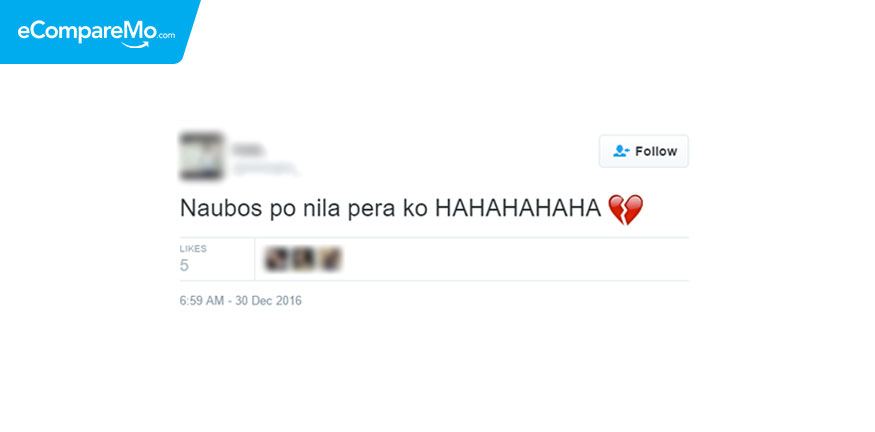 4. You spent thousands on a planner, which wasn't really part of the plan.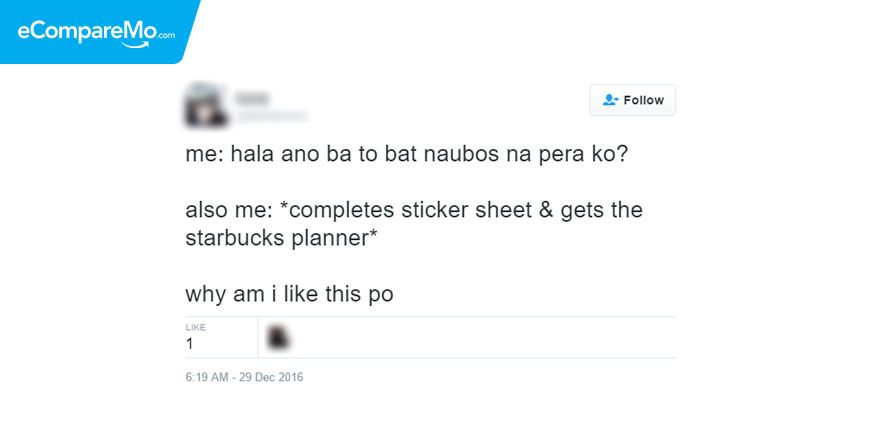 5. You played Santa (and we think that's beautiful.)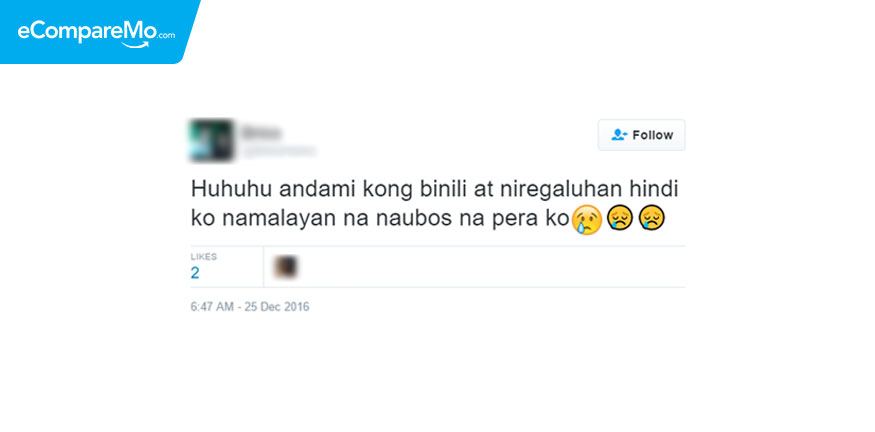 6. Two words: Christmas shopping.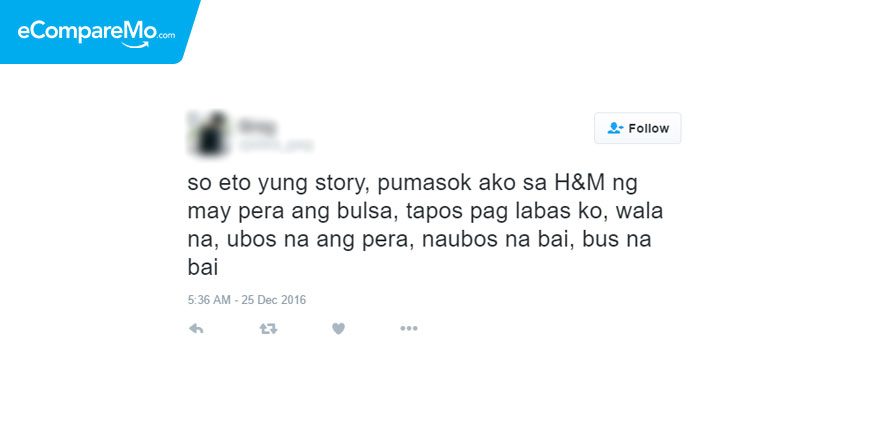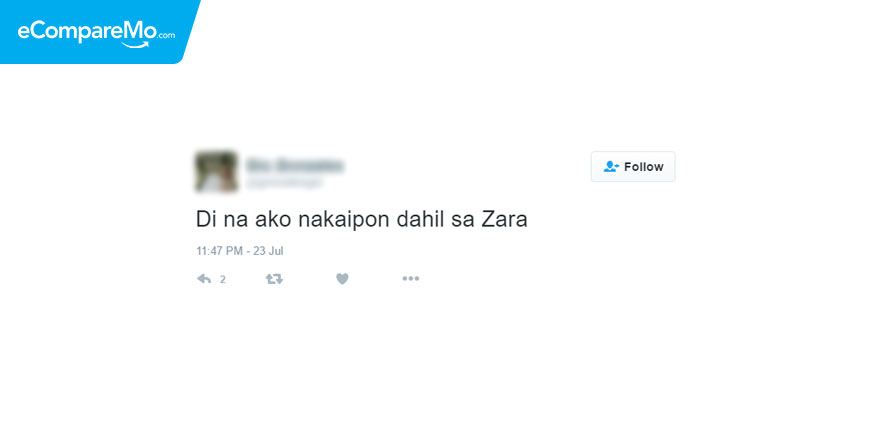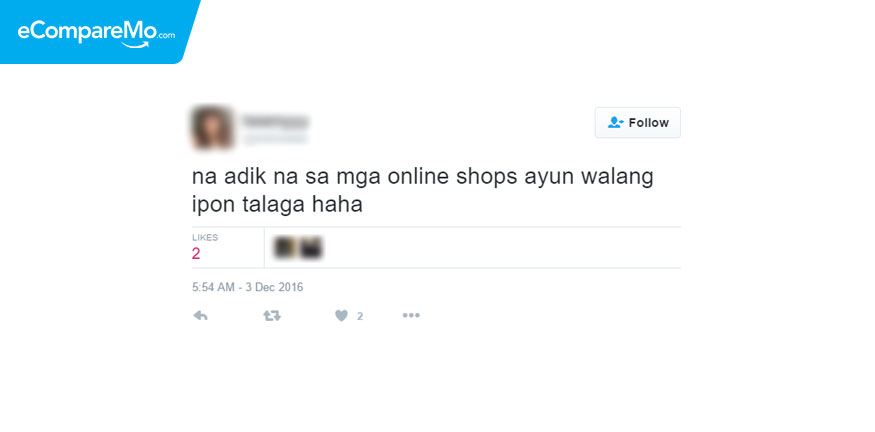 7. You tried to beat energy, energy gap like a champ.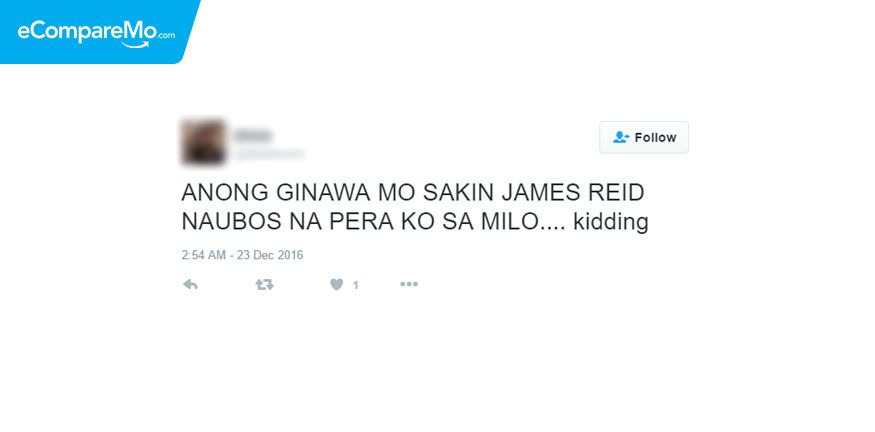 8. Your sweet tooth strikes again.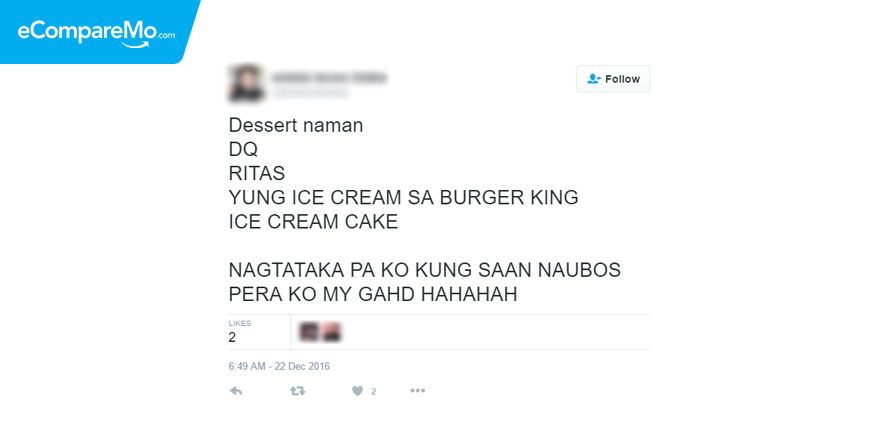 9. You are such a playa.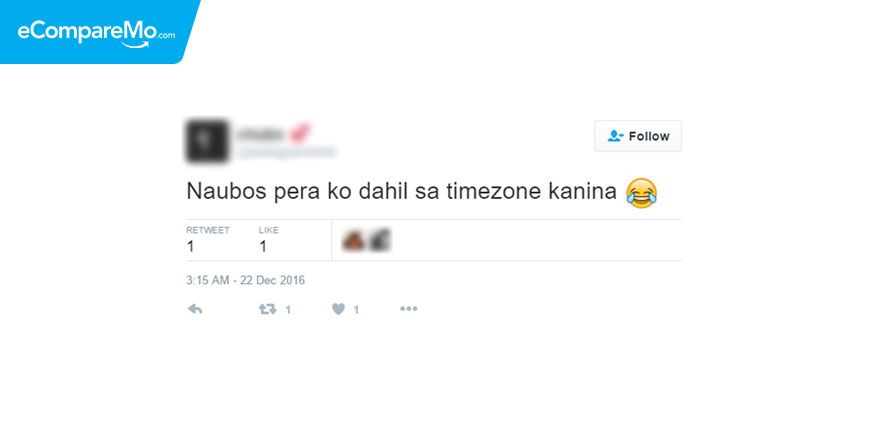 10. You spent on essential things that are invisible to the eye.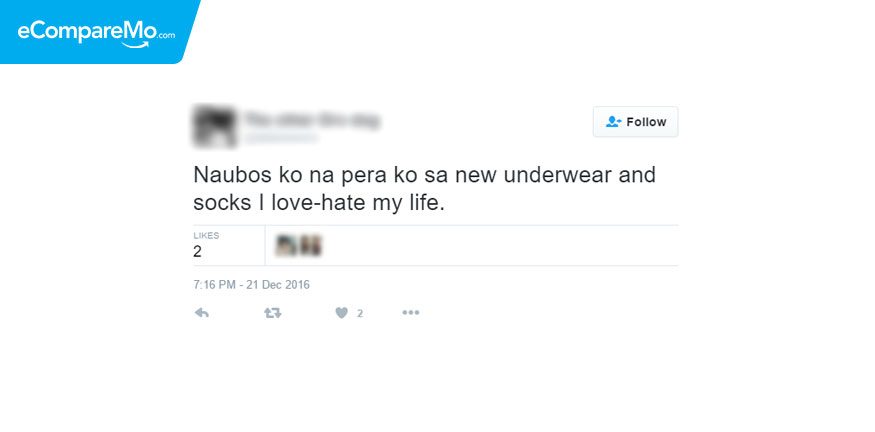 11. Such is the cycle of life.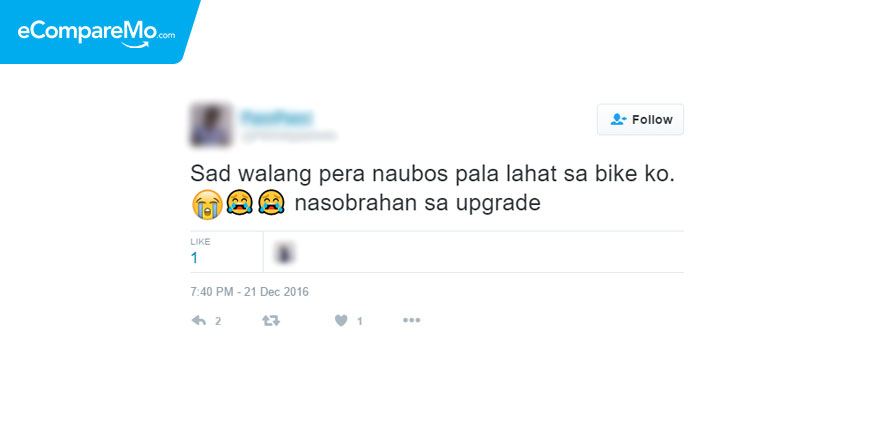 12. That awkward moment when bargain items make you spend more and lose money just the same.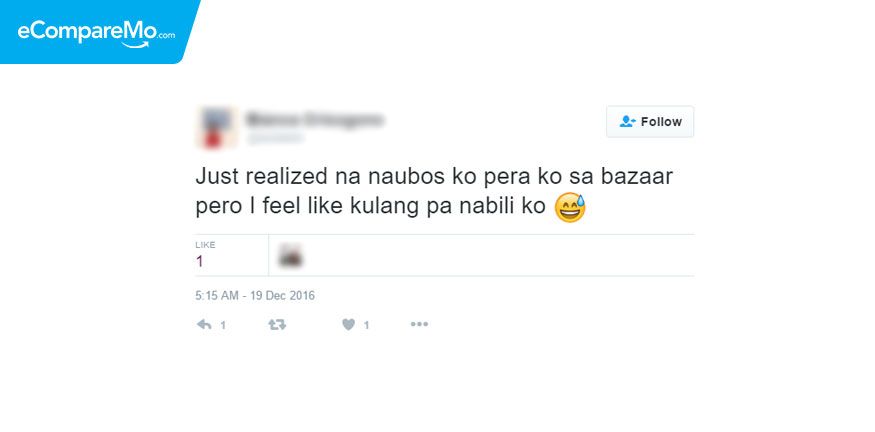 13. When you "make up" and break up.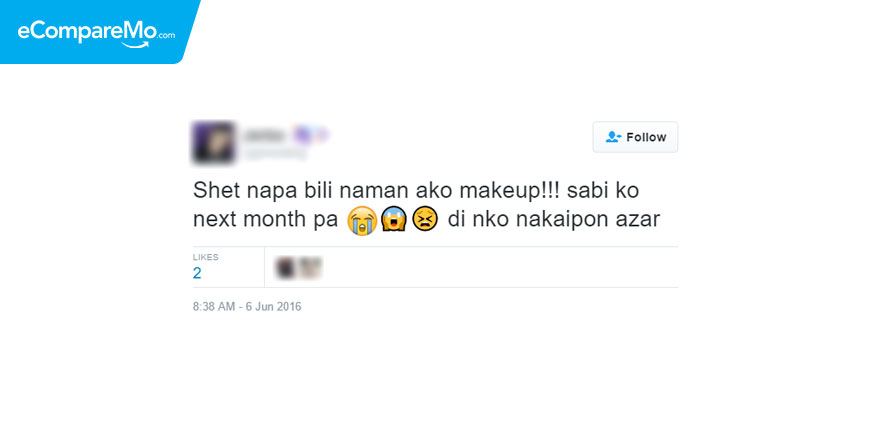 14. You easily give in to your instincts.

15. Simply put: More free time, more gastos.