ShopeePay Guide For First-Time Users
3 min read
While e-commerce sites and online stores have become an important part of our lives, most shoppers still shy away from digital payments. For fans of the Shopee app who may be aware of its reloadable e-wallet but haven't quite gotten their hands on it, this ShopeePay guide is for you.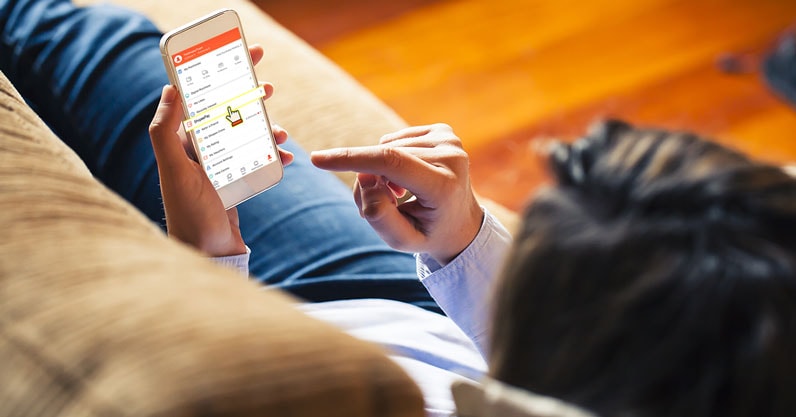 If you're new to Shopee online payments, here's a quick walk-through to help you get started.
What is ShopeePay?
ShopeePay is an alternative payment option for purchases on Shopee. It is an electronic wallet, or e-wallet, that's proprietary to the Singaporean e-commerce platform.
The platform guarantees security for this digital payment as it is officially registered with the Bangko Sentral ng Pilipinas (BSP). As an e-wallet, it also enables the users to top up and withdraw.
Here are the terms you should get familiarized with when using ShopeePay:
Balance. The amount of fund in your account at any point in time
Monthly inflow. The amount of money in your account via refund or top-up in one calendar month
Daily purchase. The amount spent on the purchase within a day
(Read: Lazada E-Wallet Guide: Check Out Faster With Online Payments)
Features of ShopeePay
The virtual Shopee payment has transaction limits for users, depending on the type of account.
For basic or non-verified accounts:
Monthly inflow limit: ₱50,000
Balance limit: ₱50,000
Daily purchase: ₱50,000
For premium or verified accounts
Monthly inflow limit: ₱100,000
Balance limit: ₱100,000
Daily purchase: ₱50,000
If you are a seller, you will receive a separate Seller Balance for the proceeds of your sales. However, you cannot move your funds from the Seller Balance to your ShopeePay balance.
Take note, however, that ShopeePay is different from Shopee Wallet. Shopee Wallet doesn't let you top up, while ShopeePay is the e-wallet regulated by BSP. Here's the comparison between the two:
| Services | Shopee Wallet | ShopeePay |
| --- | --- | --- |
| Top-up | Not available | Available |
| Refunds | Goes to Shopee Wallet | Goes to ShopeePay |
| Seller Proceeds | Goes to Shopee Wallet | Goes to a Seller wallet |
How to activate ShopeePay
Follow these simple steps for ShopeePay activation:
Create an account with Shopee.
On Me tab, click "ShopeePay."
Type in your personal details like your name and ID number.
Create a personal PIN that will be used for payment authorization.
How to verify your account
Do these easy steps for your account verification:
Click "Settings" on the ShopeePay homepage.
Choose ID verification.
Type in all your personal details.
Attach your scanned ID and your picture holding the ID.
It takes 2 business days to verify your account. Once verified, a notification will be sent to your app.
However, if you are minor aged between 7 and 17 years old, additional requirements are needed. These are:
Birth certificate
Parental Consent Form (must be signed by the parent or guardian)
One government-issued ID of the parent or legal guardian
Proof of Guardianship (if applicable)
Note: The verification is not required for pay-by-wallet and top-up transactions.
How to set up Face ID or fingerprint scan
With your biometrics, such as fingerprint and face ID, you can perform transactions easier. Set these up by following these steps:
Go to the ShopeePay page.
Tap the button that looks like a gear to open the next page.
Enable the "Fingerprint Authentication" (for Android) or "Touch ID Authentication / Face ID Authentication" for iOS.
Provide your ShopeePay PIN.
Register your fingerprint on the sensor or your face on the camera to authorize your biometrics.
Note: This feature is only available on biometrics-supported phones. Otherwise, you can still use your Shopee PIN for transactions.
How to pay using ShopeePay
To purchase an item through ShopeePay, follow these steps:
Upon checkout, choose "Payment Option."
Click "ShopeePay" to confirm it as your preferred payment method,
Submit and the amount of purchase will be deducted from your ShopeePay balance.
How to top up your wallet
To cash in your Shopee e-wallet, do the following:
Click "Top Up."
Choose the amount from the list of denominations.
Payment instructions will be provided.
Pay your cash-in through remittance, payment outlets, or online payment.
The proceeds will reflect on your account within one to two days.
Once it's on your account, you can now shop online.
So there's your Shopeepay guide. Through this digital payment method, making purchases on Shopee has become easier and more convenient. No need to pick up your card and enter your account number every time you buy that nice top!