Promo Alert: Get A P2,500 Cash Rebate With Your First HSBC Credit Card
2 min read
Cashless transactions are the way to go in the new normalcy of things. With that, HSBC, one of the world's largest banks, is blazing the trail in terms of digital payments through credit card acquisition—with a major perk.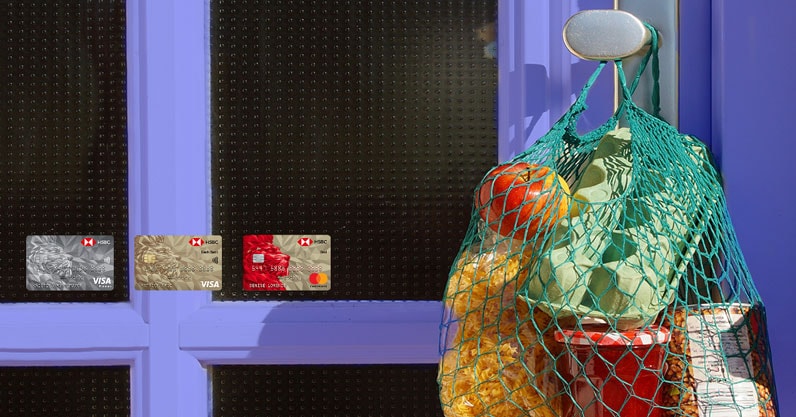 New customers who apply for their first HSBC credit card through eCompareMo are in for a treat: that is, a ₱2,500 cash rebate once they get approved and meet the promo spend requirement.
Learn more about this exciting HSBC promo this 2020 below.
How does it work?
The promo is open to individuals who apply online for their first primary HSBC Red Mastercard, HSBC Gold Visa Cash Back, or HSBC Platinum Visa Card within the period of May 15, 2020 to December 31, 2020. Note that the applicant must not have an existing nor cancelled HSBC credit card in order to qualify.
Once approved, the cardholder has until February 28, 2021 to make a minimum accumulated spend of ₱5,000 using their newly activated credit card.
What types of transactions should I make?
To qualify, the cardholder can make any local or foreign card purchases using their new HSBC credit card. Bills payment done via internet is not included in this promo.
HSBC will identify qualified cardholders who've met the minimum purchase requirements using the table found on this page, which includes the cut-off dates and coverage.
(Read: New To HSBC Online Banking? Here's A Walk-Through Of Its Features)
How do I get my cash rebate from HSBC?
HSBC will automatically credit the ₱2,500 rebate to your account using the same table of extraction dates, spend period, and rebates crediting dates linked above. You will be notified via SMS through the number you registered in your application.
The cash rebate will be capped at ₱2,500 even if you spend more than the minimum ₱5,000 spend requirement.
Other things you should know about this HSBC promo:
It goes without saying that you should keep a good credit standing within the crediting period—a delinquent, suspended, or terminated HSBC credit card means you will not be entitled to a rebate.
The ₱2,500 rebate is not convertible to cash or discount.
A cancellation fee amounting to ₱2,500 will be charged to your account if:

The promo has been availed but the HSBC credit card is cancelled within 15 months from its approval date
The transaction is deemed invalid
For more details, visit www.hsbc.com.ph. Per DTI Fair Trade Permit No. FTEB 06102 Series of 2020.
No HSBC credit card yet? Apply online through eCompareMo now!